Welcome to Comet Readings!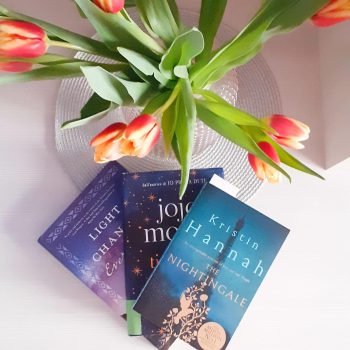 If you hope to find your next great read and become a passionate reader, you're in the right place!
I started Comet Readings because I love reading and talking about books, and I wanted to share my passion with as many people as possible, but I had no idea this would have been an incredible new chapter in my life, and I'm so grateful for all the fantastic friends and inspiring connections.
As a book lover myself, I know how important it is to find great reads that inspire us and make us think. That's why I'm committed to helping you find your next great book. Whether you're looking for book recommendations, book club ideas, or just a little bit of book-related inspiration, you'll find everything you need right here at Comet Readings.
Hi! I am Elisabeth, and I live in Rome with my husband and our daughter.
With a Master's Degree in English and German Language and Translation, I love to put my talents and expertise to good use as a professional editor. I have worked as a freelance editor for over five years, helping companies and individuals with their English language needs, from editing and proofreading to website localization and translation.
I'm a true language enthusiast: I love learning new languages and exploring different cultures. I'm currently learning Albanian, and I hope to add more languages to the repertoire.
When I'm not reading or editing, I enjoy visiting museums, cooking, watching movies, and enjoying a walk along the ancient and picturesque roman alleys. Affected by wanderlust, I always travel with at least two new reads in my suitcase.
If you want to know more about me and the Comet Readings, please don't hesitate to get in touch at elisabeth@cometreadings.com! 🙂
Thank you for visiting Comet Readings! I hope you enjoy your stay.
Paige is a teacher, a mother, and a book lover. As a working mother of three, she craves books that hook her right from the get-go and has her telling herself- "just one more page." She looks for books that can easily be picked up and put down because quiet reading time rarely happens in her house.
Read more about Paiges' reviews at One More Paige
Reeca is a southern girl with a passion for reading, scrapbooking, and the St. Louis Cardinals. Mother of two children, six dogs, and one crazy cat, She fell into blogging because she was constantly being asked about books. Plus, she has eclectic tastes, which appeal to many different people.
Read more about Reeca's reviews at Reecaspieces