10 Books Like Where the Crawdads Sing You Won't Miss
This post may contain affiliate links. If you make a purchase through these links, at no additional cost to you, I will earn a small commission.
If you loved Delia Owens' debut novel and you're looking for books like Where The Crawdads Sing, then you won't miss these titles! Each of the books on this list explores human nature in a unique and fascinating way. Whether you're looking for a coming of age story, a dysfunctional family drama, or a story about redemption, these books are sure to captivate your attention. Set in beautiful and natural landscapes, these novels are perfect for fans of Owen's work.
I loved Where The Crawdads Sing so much I could not stop reading it. I was utterly taken with the author's writing style and with her beautiful yet heart-wrenching story about Kya Clark.
Delia Owens can convey such intense emotions in readers that they can feel like they are in Kya's shoes, watching everything she goes through. This was more than just a book; it was an emotional journey that I will never forget.
So if you loved Where The Crawdads Sing or even if you love reading about strong women overcoming adversity and never giving up, here are some recommended books that will leave a lasting impression on you.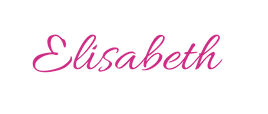 About Where The Crawdads Sing
Kya is an intelligent and beautiful young girl, but due to her rough upbringing, she's reluctant to let anyone into her life. She has learned that people leave or they die, and she doesn't want to risk getting hurt again.
She has lived in the same small town her whole life. She was born to a family of six kids, and when their father died, they were all forced to find ways to make money to support their mother.
When a handsome young man named Tate comes into town, Kya is immediately drawn to him because of his kindness and generosity toward others. He teaches her how to read and write and start taking care of herself again after being shunned by society due not only because she was "the Marsh Girl" but also because she was poor. But when tragedy strikes in their small community, everyone suspects that Kya may be responsible. Kya is forced to either fight for her innocence or spend the rest of her life in prison where she will be safe from those who want to hurt her.
Where The Crawdads Sing is a heartwarming and heartbreaking story about overcoming adversity, forgiveness, love, loss, and hope. It's one that you won't soon forget!
Best Books Like Where The Crawdads Sing
Based on the real scandals of Tennessee Children's Home Society, this novel explores the theme of family. Well-written and moving, this story will stay with you long after reading it. Like Kya, the characters from Before We Were Yours live on water near an isolated spot, and as Kya did, their children must learn to live through tough times.
The novel tells the story of Rill Foss and her four younger siblings, who are taken from their family and placed in an orphanage, and Avery Stafford, who is forced to confront her family's past after she meets a woman who was once one of Tann's victims. The novel is based on the real-life story of Georgia Tann, the director of a Memphis-based adoption organization that kidnapped and sold poor children to wealthy families all over the country.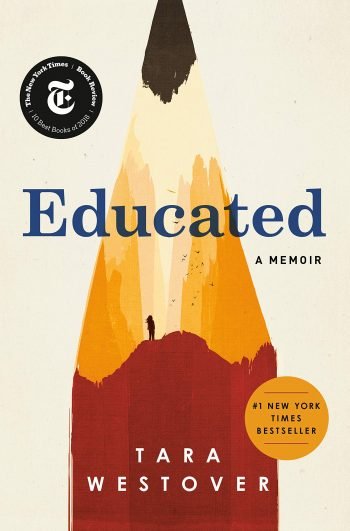 Educated is the story of a woman who survived a childhood in isolation, filled with abuse and violence. Tara Westover was born to parents who were survivalists and off-the-grid preppers. She didn't access formal education until she was 17 years old when she decided to leave her family and the only world she had ever known to attend college. She is faced with many challenges as she tries to acclimate herself to a life outside of the mountains where she grew up.
Even though this story is heartbreaking enough, the author decided to add more grit to the memoir by going into graphic detail when describing some scenes. Yet despite all odds, Tara Westover graduated college with honors and now has a successful career as a writer. All this after surviving an extremely troubled childhood with no help from her family whatsoever.
In The Invention of Wings, the author tells the story of a young slave named Handful and Sarah Grimké, a wealthy Southern heiress who is uncomfortable with the role that society assigns to women at that time. Even though Sarah is not allowed to read or write because it's considered unladylike behavior, she teaches Handful how to read and eventually makes her promise to always love reading as much as she does. In return Sarah promises Handful that even though she will have many duties as part of being a Southern lady, she won't ever have to do anything that will go against her conscience.
Their friendship is filled with hardship, but also inspiration and determination which are conveyed in a beautiful way by the author. Although this books touches on many difficult issues such as racism, child labor and sexual abuse, it tells an uplifting story of hope. The Invention of Wings shows how even when you're born into a life that is not of your choosing, you can still make the most out of every situation if you put your mind to it.
Like Where the Crawdads Sing, this book is set in a remote location and tells the story of a family who moves to Alaska in order to start over after the father has been released from prison. The mother is determined to make a new life for her children, but things don't go as planned. The isolation and harsh conditions of living in Alaska take their toll on the family, and they are eventually forced to confront their demons in order to survive.
The Great Alone is a beautifully written story of hope and resilience that will stay with you long after you finish reading it. Kristin Hannah does an excellent job of making you feel like you are right there with the characters, living through their struggles and triumphs. This is a must-read for anyone who loves books that are both heart-wrenching and inspiring.
Beasts of Extraordinary Circumstance
Told from the perspectives of the people who knew him, this novel tells about Weylyn Grey. Orphaned and raised by wolves, when he single-handedly stopped that tornado on a stormy Christmas day in Oklahoma, he realized just how different he actually was. When he met Mary, he knew she was special and she was the only one who didn't think he was weird.
If you're looking for a book that will make you believe in the power of love and friendship, Beasts of Extraordinary Circumstance is the perfect choice. It's a heartwarming story about two people who find each other in the most unlikely of circumstances and manage to build a life together despite all the odds. If you're looking for a feel-good read that will stay with you long after you finish it, this is the book for you.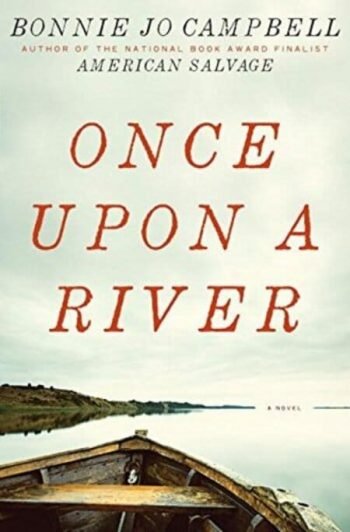 Once Upon a River is another great pick for lovers of Where The Crawdads Sing. Both books are set in rural America and follow the stories of strong and independent women. Once Upon a River is the story of Margo Crane, a young girl who must fend for herself after her family is killed. Margo takes to the Stark River in search of her mother, but the journey is fraught with danger. Margo must use all her skills to survive, and she learns a lot about herself along the way.
Like Kya in Where the Crawdads Sing, Margo is a survival expert and lives off the land. If you're looking for a powerful and moving read, be sure to check out Once Upon a River.
The Marsh King's Daughter
Like Where the Crawdads Sing this novel focus has a strong female character s who must confront her dark past in order to protect her future.
Helena Pelletier was born into a life of captivity. Her father kidnapped her mother as a young girl and held her captive for years in a remote cabin in the marshlands of Michigan's Upper Peninsula. Twenty years later, Helena has a new life, but when her father escapes prison and disappears into the marsh, Helena knows she must take on the task of finding him herself. This novel is sure to keep you entertained from beginning to end.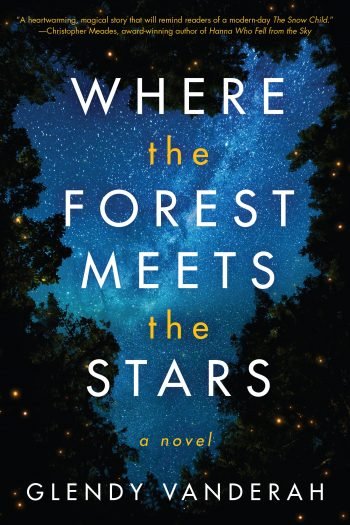 Where the Forest Meets the Stars
If you're looking for an emotional book like Where the Crawdads Sing, you'll want to check out this novel also which also has a coming-of-age story set in nature with a touch of magic and mystery. This novel also has a coming-of-age story set in nature with a touch of magic and mystery. The story follows Joanna, a young woman who is trying to rebuild her life after losing her mother and battling cancer. She meets Ursa, a strange girl who claims to have been sent from the stars. Ursa asks Jo to help her complete five miracles, and as they spend time together, Jo and Gabriel start to question Ursa's origins and they uncover dark secrets about Ursa's past.
This novel is a touching story about family, loss, and hope that is sure to captivate readers with its beautiful prose and magical story.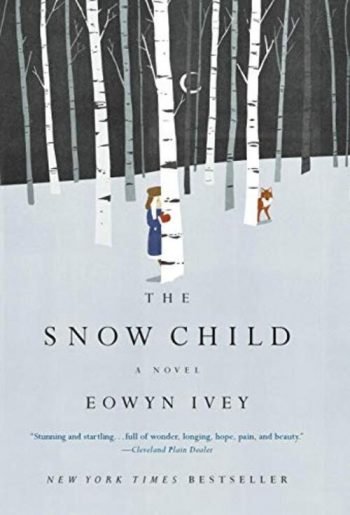 This brilliant debut novel, Pulitzer Prize finalist, is set in the 1920s Alaskan Territory, where a homesteading couple long for a child but are unable to have one. One winter night, they build a girl out of snow, and their lives change forever.
Mabel and Jack live an isolated life in the vast Alaskan wilderness, trying to eke out a living from the land. One bitterly cold night, they build a child out of snow, that has vanished the next morning. But later, they catch a glimpse of their little girl running through the woods, who introduces herself as Faina. Although this book is very different from Where The Crawdads Sing, it has a similar feeling of being isolated and cut-off from the world. Both books are set in beautiful but tough landscapes and both deal with loss and grief. The characters in both books also have to learn to fend for themselves and survive against all odds.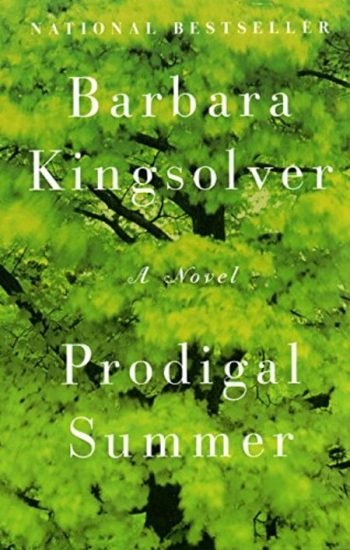 Like Where The Crawdads Sing, this novel takes place in rural areas and feature strong female characters. Prodigal Summer is a novel about human love and connection, set against the backdrop of the natural world. Three women's lives become intertwined as they grapple with love, loss, and family issues.
Deanna Wolfe, a wildlife biologist, is the reclusive main character of Prodigal Summer. She's forced out of her comfort zone when she meets Eddie Bondo, a young hunter who starts to invade her life. Down the mountain, Lusa Maluf Landowski is a city girl turned farmer's wife who has to adapt to her new surroundings. And finally, two elderly neighbors feud over their farms. Kingsolver's novel is a beautiful exploration of human relationships and the natural world. If you're looking for a book with strong characters and an interesting plot, this novel is perfect for you!
What are your favorite books similar to Where the Crawdads Sing? Let me know in the comments!