The Brand New List of May 2023 Book Releases
This post may contain affiliate links. If you make a purchase through these links, at no additional cost to you, I will earn a small commission.
Are you looking forward to the upcoming May 2023 book releases? With so many amazing stories and authors yet to be discovered, now is the time to start making a list of all your must-reads!
The start of a new month is always thrilling, especially when we get the chance to set up our reading lists! There are some brilliant books coming out soon, ranging from romantic reads to popular New York Times bestsellers and thought-provoking coming-of-age stories or gripping historical fiction novels. As an eclectic reader, I'm sure you'll find something enjoyable on this list, and I'm delighted to spread the news about these new titles.
If you're new to Comet Readings—welcome! Every month I'll highlight some of the most exciting upcoming releases to keep in mind. Deciding between them can be tough, so I've made sure to include a variety of genres, both from famous and debut authors, to give you the best and most varied reading experience.
Happy Reading!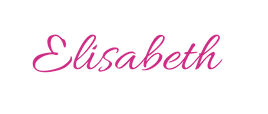 Best May 2023 Book Releases
Romance
On Sale: May 2, 2023
Fern and Will meet by chance, but their connection is undeniable. They share every secret, every dream, and make a pact to meet one year later. But when the time comes for their reunion, only Fern shows up. Now ten years have passed, and Will unexpectedly arrives at Fern's doorstep with an offer to help her struggling lakeside resort. But can she trust this man who is hiding something?
Literary Fiction
On Sale: May 16, 2023
June Hayward, an aspiring author feeling invisible and unable to get her work noticed, witnesses the sudden death of her twin sister Athena Liu – a literary darling. Desperate for recognition and success, June impulsively steals Athena's masterpiece novel.
Literary Fiction
On Sale: May 2, 2023
Nine strangers cross paths when they're drawn to read the same book—a debut novel by an unknown author. Alice, the novel's creator, is a young woman whose life has been upended by tragedy. As they read, her words touch each of the nine readers in different ways, inspiring them to make changes in their own lives.
On Sale: May 23, 2023
As Sloane and Senator Whit Montgomery settle into married life, their world is thrown into disarray when Sloane's health takes a turn for the worse. Enter Athena Karras, who initially seems like the perfect home health aide – until Sloane begins to suspect something more sinister might be going on.
On Sale: May 30, 2023
Jacy has everything she's ever wanted with her new husband, Jed, but when they visit his family in the remote Upper Peninsula of Michigan, things take a dark turn. After a health scare and strange whispers about Jed's mother, Jacy begins to feel trapped in their cottage.
Top Historical Fiction May 2023
The Secret Book of Flora Lea
On Sale: May 2, 2023
A captivating story about the power of hope and sisterhood, set in London during World War II. When young Hazel and her five-year-old sister Flora are evacuated to a rural village to escape the dangers of war, Hazel creates a secret world for them both. But when tragedy strikes and Flora vanishes near the banks of the River Thames, Hazel is left shattered and guilt-ridden. Twenty years later, a mysterious package containing an illustrated book called Whisperwood and the River of Stars arrives on her doorstep, rekindling Hazel's hope that her sister may still be alive.
Most anticipated May 2023 New Books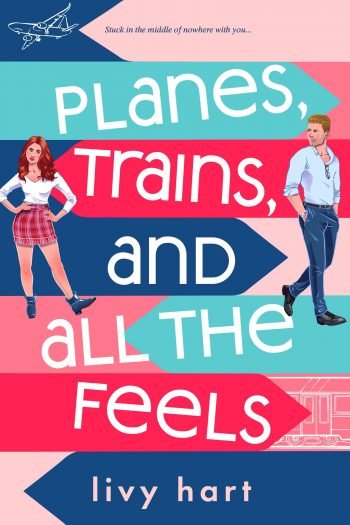 Planes, Trains, and all the Feels
Romance
On Sale: May 23, 2023
Cassidy Bliss will do anything to get home in time for her sister's wedding, even if it means sharing a rental car with Luke Carlisle – the jerk who cut her off in line at the airport. But, as they drive across the country, their crackling chemistry can't be ignored.
Contemporary Fiction
On Sale: May 2, 2023
Heather and Kailee couldn't be more different, but they are both determined to pursue their dreams this summer on Nantucket Island. As their plans begin to take shape amidst the summer sun and sea breezes, Heather and Kailee will face unexpected change and must learn to work together to fight for their desired future.
Reese's Book Club Pick May 2023
Reese's Book Club is a book club founded by Reese Witherspoon. The club reads one book a month and then discusses it online. All the books are chosen with a wide range of readers in mind. Reese's Book Club is a great way to get recommendations for books to read and to connect with other readers. Here you'll find the updated list and know about my favorite picks.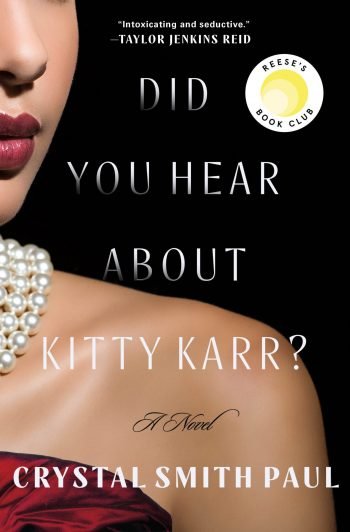 Did you Hear About Kitty Karr?
Historical Fiction
On Sale: May 2, 2023
Kitty Karr Tate was a White icon of the silver screen, and when she died, her multi-million dollar estate was bequeathed to the St. John sisters, three young Black women. What follows is an explosive multigenerational saga that traverses the glamour of old Hollywood and the seductive draw of modern-day showbiz as Elise St. John delves into Kitty's past and discovers unexpected family ties, debts owed, and debatable crimes that could unravel their all-American fabric. This is an insightful and nuanced look at the inheritances of family, race, and gender – and the choices some women make to break free of them.
Read With Jenna Book Club Pick May 2023
The Read with Jenna Book club is a great way for fans of Jenna Bush Hager to connect with each other and discuss their favorite books. It's also a great way to discover new authors and learn more about the reading experience. If you're looking for a way to get more out of your reading, be sure to check out the Read with Jenna Book Club. You won't regret it!
by Nana Kwame Adjei-Brenyah
Dystopian Fiction
On Sale: May 2, 2023

A harrowing dystopian world where the prison industrial complex has been privatized, and prisoners are forced into gladiatorial games for entertainment. The story follows two-star players, Loretta Thurwar and Hamara "Hurricane Staxxx" Stacker, as they navigate the brutal world of CAPE and fight for their freedom. But as they plan to escape, they must also grapple with the weight of leaving their fellow Links behind and the oppressive forces that seek to keep them in captivity.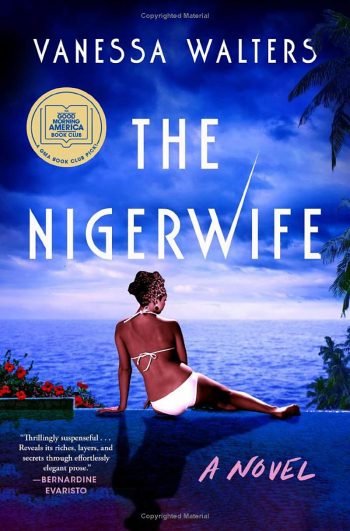 Literary Fiction
On Sale: May 2, 2023
Set against the backdrop of Lagos, Nigeria, it follows the story of Nicole Oruwari, a foreign woman married to a Nigerian man and part of a community known as the "Nigerwives." When Nicole goes missing, her auntie Claudine launches her own investigation into her disappearance and uncovers a darker side to Nicole's seemingly perfect life.
Book of the Month May 2023
Book of the Month is perfect if you're looking for a subscription that will keep you entertained and engaged. They carefully select books from well-known authors and new releases to send to their subscribers. You're guaranteed to find a great book each month.
So if you're looking for a great way to get new books each month, Book of the Month is a great option. Try it out today!
These are the best new books of May 2023. Let me know if you find something interesting or have already read and enjoyed any of these new releases.