10 Amazing Historical Fiction Books for your TBR
This post may contain affiliate links. If you make a purchase through these links, at no additional cost to you, I will earn a small commission.
Here at Comet Readings, we love historical fiction books and what we love most is recommending those we found poignant, compelling, and heartbreaking and that we think you should absolutely read because no matter how hyped they are, these stories and their characters have now a special place in our heart and we hope you'll love them as much as we did. Enjoy!
by Chanel Cleeton
With this book, Chanel Cleeton delivers a poignant, resonant, and unforgettable novel about love, painful losses, sacrifices, and courage at different times of the Cuban history thanks to an engaging narration that alternates memories of Elisa's past and the present life of her granddaughter, Marisol.
After Elisa's death, Marisol decides to honor her last wish and take Abuela's ashes to Cuba, where her heart belonged. She arrives in Havana that is the same but also a completely different place from Elisa's happy memories.
Marisol can perfectly recognize all the places her grandmother described along the years, but she also finds a country that pays the price of a totalitarian regime, from which her family escaped sixty years before.
by Ronald H. Balson
An old friend calls Catherine Lockhart and Liam Taggart to his famous Italian restaurant to enlist their help. His aunt is being evicted from her home in the Tuscan hills by a powerful corporation claiming they own the deeds, even though she can produce her own set of deeds to her land. Catherine and Liam's only clue is a bound handwritten manuscript, entirely in German, and hidden in its pages is a story long-forgotten…
by Therese Anne Fowler
Alva and her family are in dire straits. Her father is sick and they are out of money. It is up to her to land a wealthy husband and keep her family in the style they are accustomed. Alva marries William Vanderbilt. But, as the marriage continues Alva realizes money does not buy happiness.
Alva's marriage is not what she imagined. The Vanderbilt's are considered nouveau rich and they are completely shunned by the Gilded Age dynasties. She struggles to have her family accepted into society. This seems frivolous to me, however the author did an outstanding job relating this struggle and what it means to Alva.
by Mary Chamberlain
The novel is set during the Second World War and follows the life of the young, talented, ambitious, and dreamy seamstress and model, Ada Vaughan. Her being a dreamer will lead to the fascinating Paris with the enigmatic Stanislaus von Lieben. But this new start will completely overthrow not only her dreams but also her conception of life in a now declared war. What surely makes this a unique novel is the ability to observe how the human soul reacts to situations that aim to annihilate the individual. Ada clings to her dreams, the same dreams that can help her to still feel alive and remind of her past, of her life before the war and give her hope for the future, to make her believe that she can still open her "Maison Vaughan".
by Lynda Cohen Loigman
Taking place at the Springfield Armory at the beginning of WWII, two sisters work to salvage their relationship after being estranged for years. Both have secrets they are afraid to reveal to one another, and both are afraid to show their vulnerability for fear of sisterly judgment.
Alongside Lillian and Arietta, two different yet powerful women in their own right, the two learn the true power of being a woman. As Millie and Ruth begin to forage their sisterhood during a time of worldly tension, they learn their true inner and sisterly strength when a past secret dredges itself up demanding answers.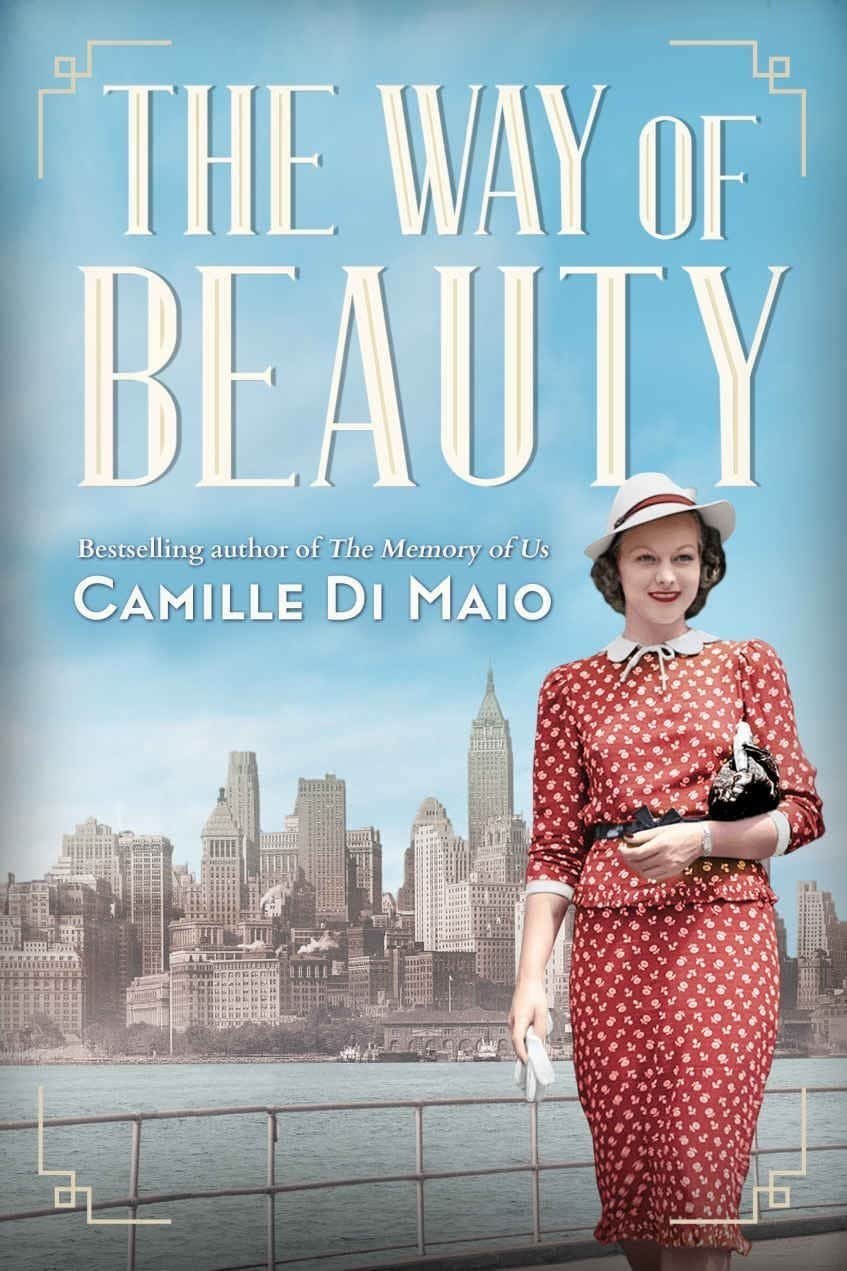 by Camille Di Maio
Vera Keller, the daughter of German immigrants in turn-of-the-century New York City, finds her life upended when the man she loves becomes engaged to another woman. But Angelo Bellavia has also inadvertently opened up Vera's life to unexpected possibilities. Angelo's new wife, Pearl, the wealthy daughter of a clothing manufacturer, has defied her family's expectations by devoting herself to the suffrage movement. In Pearl, Vera finds an unexpected dear friend…and a stirring new cause of her own. But when Pearl's selfless work pulls her farther from Angelo and their son, the life Vera craved is suddenly within her reach—if her conscience will allow her to take it.
by Roxanne Veletzos
During WWII, Natalia is left at an orphanage when she is just a small child. She is adopted by an amazing set of parents. They truly want the best for her. When the Iron Curtain fell on Bucharest, their whole lives changed for the worst.
There is so much packed into this read. With the daily struggles just to survive, it is hard to read in places. Natalia is a talented pianist, but she ends up working in a warehouse just to support herself and her parents. Her parents lost everything during the Russian occupation. Their home, their business, their dignity, is all gone!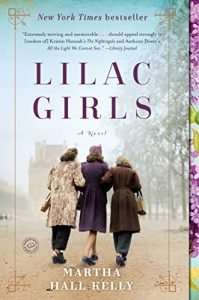 by Martha Hall Kelly
New York socialite Caroline Ferriday has her hands full with her post at the French consulate and a new love on the horizon. But Caroline's world is forever changed when Hitler's army invades Poland in September 1939—and then sets its sights on France.
An ocean away from Caroline, Kasia Kuzmerick, a Polish teenager, senses her carefree youth disappearing as she is drawn deeper into her role as courier for the underground resistance movement. In a tense atmosphere of watchful eyes and suspecting neighbors, one false move can have dire consequences.
by Kristin Hannah
Set in the ominous beauty of Alaska, Vietnam vet, Ernt, and his wife and daughter Cora and Leni strive to survive the physical forces of nature and the psychological forces of being a war vet. Taking place over the span of decades, Cora and Leni strive to support Ernt as he battles with his inner demons, and becomes an abusive husband and father. Not wanting to abandon him in his time of need, Cora stands beside him while the close community of their small Alaskan town stands beside her, protecting her. A story of love, heartbreak, suspense, and abusive trials, Hannah tells an unforgettable tale in The Great Alone.
by Julia Kelly
Cara is an antiques dealer just learning the ropes. She finds some old love letters and this leads her to investigate the past. She discovers Louise. Louise is bound and determined to change her stars. Her mother wants her to wait for her rich boyfriend to come home from the war. Louise wants more out of life than that! Enter Paul Bolton, a larger than life Fight Lieutenant. He sweeps her off her feet. She decides to join the British Army where she is trained as a gunner girl. Their love letters keep her going, until they just stop.
This post may contain affiliate links. If you make a purchase through these links, at no additional cost to you, I will earn a small commission.