This post may contain affiliate links. If you make a purchase through these links, at no additional cost to you, I will earn a small commission.
by Elizabeth Collums
⭐⭐⭐⭐
Publication Date: December 7, 2018
Amite River Press
eBook; 185 Pages
Publisher Description
During the Great Irish Famine the Ewing family made their way from their rural cottage to the village of Highland Way. Annie, the oldest daughter was left to care for her mother and younger sister after her father left to find work in Dublin.
A mysterious letter arrives from America forcing Annie, Lily, and Katy into a harrowing journey. The hand written note not only will expose deep secrets, it will also challenge the strength and fortitude of the Ewing women, leading each member into their own soul searching voyage.
Follow this extraordinary passage that begins in Ireland and leads each woman to uncover their own courage and truths in this new world.
***
Elizabeth Collums' debut novel, The Passengers takes the readers along an emotional journey, where the characters will learn to appreciate the value of life and family, despite how quickly things change.
Passengers was an excellent opportunity to enjoy a new author and observe how the fragilities of the human being can also reveal an extraordinary strength when actions are made in the name of pure love.
This novel is so full of twists and turns, that make me love every page of the story and its relatable characters.
As the story begins Katy, Annie, and Lily's bond looks so fragile as their personalities. The departure of Jonathan has left such a big hole, especially in Annie's heart, but nothing seems to matter to her mother, Katy. At least until the woman discovers important secrets about her past, and everything will take a new turn and she will finally start to take care of her girls instead of letting Annie be the adult. The Ewing women will show great courage and hope while facing all the adversities (emotional and not) of this long journey that will take them from Ireland to America. Along the way, they will be surrounded by generosity and compassion, those same values that will represent the cornerstones of their future choices.
Thanks to the author and Historical Fiction Virtual Book Tours for my copy in exchange for my honest review.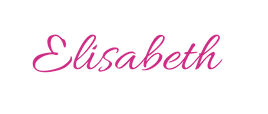 About the author
Ann C. Purvis, chose to publish her first novel under her birth name, Elizabeth Collums; this is her true roots and where she has drawn from many of the experiences she wrote about. She lives in Denham Springs, Louisiana and enjoys DIY projects. She has two daughters, a stepdaughter, son-in-law, two amazing granddaughters, and her dog Daisy.
ALSO IN HISTORICAL FICTION
SIGN UP FOR OUR BEST BOOK RECOMMENDATIONS!