Black Stories Matter - 15 Great Books That Make You Think
This post may contain affiliate links. If you make a purchase through these links, at no additional cost to you, I will earn a small commission.

We live, we love, we breathe. All our lives are a precious gift God gave us.
Still, we have to explain to our kids, why people think that they are in a position to decide only by the skin color who is considered the right or wrong human being.
We can't face the idea or the stories about WWII and all that sufferance that families had to endure.
Still, racism seems to raise from our bones and our children.
In this time, where COVID is not the only pandemic, I keep asking myself how it is possible for a mother explaining RACISM to a kid, which words we have to use to describe the world where sadly, human rights are so easily violated.
But WE HAVE TO. Because kids are our best chance for a better future.
As a book reader, I've then started thinking about books by black authors that had a great impact on me, and several ones came to my mind. But honestly, it was not so easy, because I do not always check for the author's photo and it happens very often that I miss the skin color.
Anyway, I'm going to share today what I think are books that make you think, and a few recommendations I have on my backlist, which are considered amazing reads and that I hope to review soon for all of you to read.
I truly hope these books will make a difference for you too because BLACK LIVES MATTER, BLACK STORIES MATTER.
And of course, I'd happy to listen to your thoughts on any of these books or if you have any favorites to share.
Happy Reading!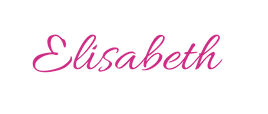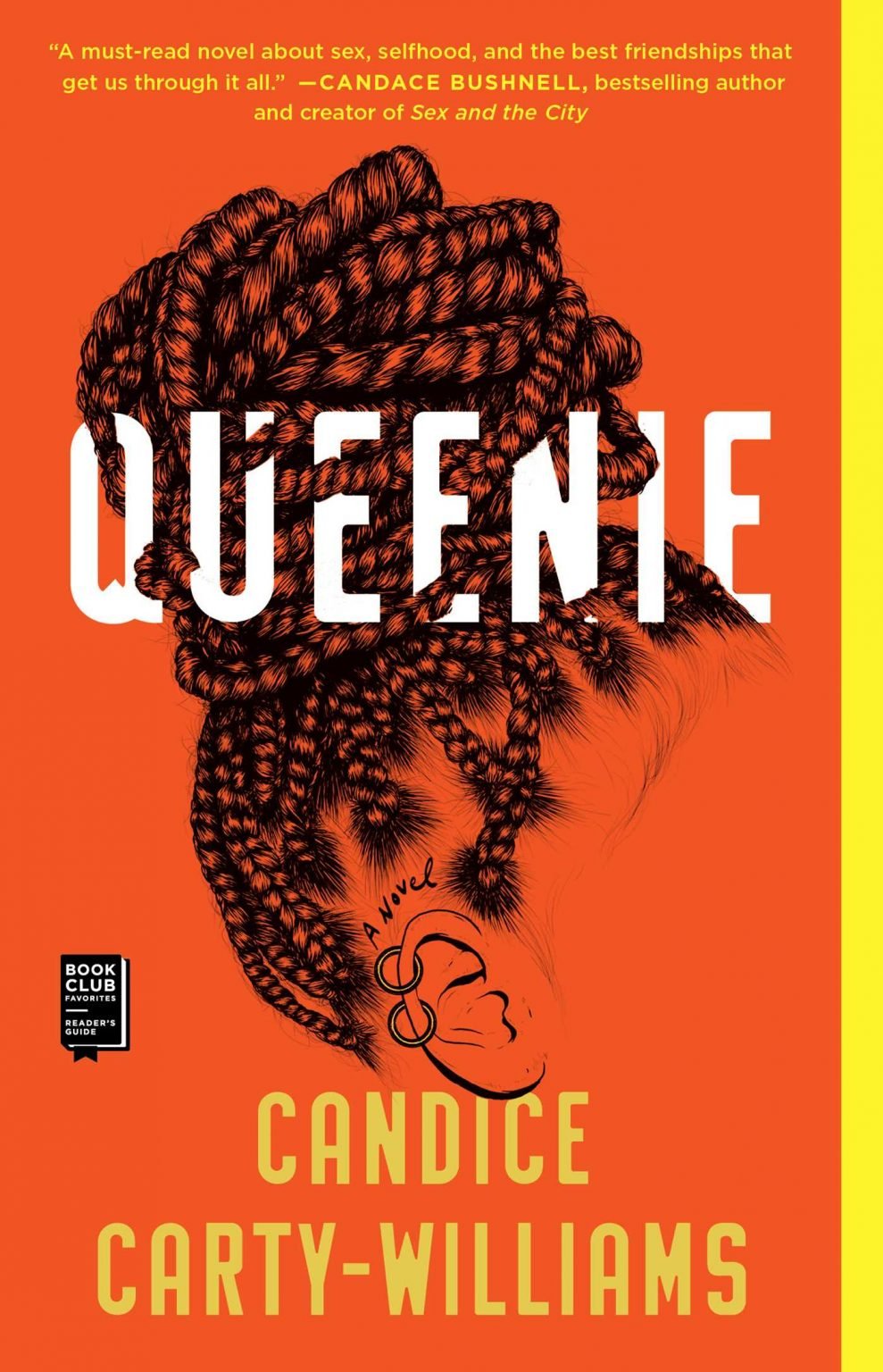 by Candice Carty-Williams
Bridget Jones's Diary meets Americanah in this disarmingly honest, boldly political, and truly inclusive novel that will speak to anyone who has gone looking for love and found something very different in its place.
Queenie Jenkins is a twenty-five-year-old Jamaican British woman living in London, straddling two cultures and slotting neatly into neither. She works at a national newspaper, where she's constantly forced to compare herself to her white middle class peers. After a messy break up from her long-term white boyfriend, Queenie seeks comfort in all the wrong places…including several hazardous men who do a good job of occupying brain space and a bad job of affirming self-worth. Read more…
by Michelle Obama
Becoming is the intimate, powerful, and beautifully written memoir by the United States' former First Lady that inspired the major Netflix documentary.
In a life filled with meaning and accomplishment, Michelle Obama has emerged as one of the most iconic and compelling women of our era.
As First Lady of the United States of America – the first African-American to serve in that role – she helped create the most welcoming and inclusive White House in history, while also establishing herself as a powerful advocate for women and girls in the U.S. and around the world. Read more…
by Chimamanda Ngozi Adichie
Americanah is the bestselling novel from the award-winning author of We Should All Be Feminists and Dear Ijeawele. The story of two Nigerians making their way in the U.S. and the UK, raising universal questions of race and belonging, the overseas experience for the African diaspora, and the search for identity and a home.
Ifemelu and Obinze are young and in love when they depart military-ruled Nigeria for the West. Beautiful, self-assured Ifemelu heads for America, where despite her academic success, she is forced to grapple with what it means to be black for the first time. Read more…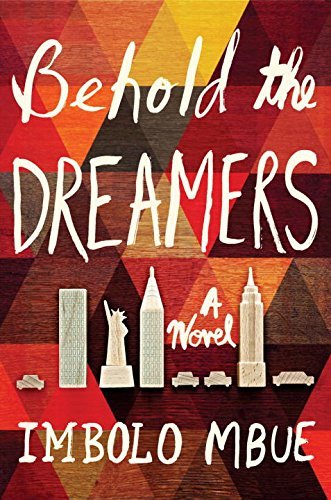 by Imbolo Mbue
Behold The Dreamers is a compulsively readable debut novel about marriage, immigration, class, race, and the trapdoors in the American Dream—the unforgettable story of a young Cameroonian couple making a new life in New York just as the Great Recession upends the economy.

Jende Jonga, a Cameroonian immigrant living in Harlem, has come to the United States to provide a better life for himself, his wife, Neni, and their six-year-old son. In the fall of 2007, Jende can hardly believe his luck when he lands a job as a chauffeur for Clark Edwards, a senior executive at Lehman Brothers. Clark demands punctuality, discretion, and loyalty—and Jende is eager to please. Read more…
by Angie Thomas
Angie Thomas' The Hate U Give follows sixteen-year-old Starr Carter moves between two worlds: the poor neighborhood where she lives and the fancy suburban prep school she attends. The uneasy balance between these worlds is shattered when Starr witnesses the fatal shooting of her childhood best friend Khalil at the hands of a police officer. Khalil was unarmed.
Soon afterward, his death is a national headline. Some are calling him a thug, maybe even a drug dealer and a gangbanger. Protesters are taking to the streets in Khalil's name. Read more…
by Kiley Reid
A striking and surprising debut novel from an exhilarating new voice, Such a Fun Age is a big-hearted story about race and privilege, set around a young black babysitter, her well-intentioned employer, and a surprising connection that threatens to undo them both.
Alix Chamberlain is a woman who gets what she wants and has made a living, with her confidence-driven brand, showing other women how to do the same. So she is shocked when her babysitter, Emira Tucker, is confronted while watching the Chamberlains' toddler one night, walking the aisles of their local high-end supermarket. The store's security guard, seeing a young black woman out late with a white child, accuses Emira of kidnapping two-year-old Briar. A small crowd gathers, a bystander films everything, and Emira is furious and humiliated. Alix resolves to make things right. Read more…
by Maisy Card
These Ghosts Are Family explores the ways each character wrestles with their ghosts and struggles to forge independent identities outside of the family and their trauma. The result is an engrossing portrait of a family and individuals caught in the sweep of history, slavery, migration, and the more personal dramas of infidelity, lost love, and regret. This electric and luminous family saga announces the arrival of a new American talent.
Stanford Solomon has a shocking, thirty-year-old secret. And it's about to change the lives of everyone around him. Stanford Solomon is actually Abel Paisley, a man who faked his own death and stole the identity of his best friend. Read more…
by Elizabeth Acevedo
From the author of The Poet X comes a dazzling novel in prose about a girl with talent, pride, and a drive to feed the soul that keeps her fire burning bright.
Ever since she got pregnant freshman year, Emoni Santiago's life has been about making the tough decisions—doing what has to be done for her daughter and her abuela. The one place she can let all that go is in the kitchen, where she adds a little something magical to everything she cooks, turning her food into straight-up goodness. Read more…
by Ta-Nehisi Coates
Written by one of today's most exciting thinkers and writers, The Water Dancer is a propulsive, transcendent work that restores the humanity of those from whom everything was stolen.
Young Hiram Walker was born into bondage. When his mother was sold away, Hiram was robbed of all memory of her—but was gifted with a mysterious power. Years later, when Hiram almost drowns in a river, that same power saves his life. This brush with death births an urgency in Hiram and a daring scheme: to escape from the only home he's ever known. Read more…
by Colson Whitehead
The Underground Railroad is both the gripping tale of one woman's will to escape the horrors of bondage—and a powerful meditation on the history we all share.
Cora is a young slave on a cotton plantation in Georgia. An outcast even among her fellow Africans, she is on the cusp of womanhood—where greater pain awaits. And so when Caesar, a slave who has recently arrived from Virginia, urges her to join him on the Underground Railroad, she seizes the opportunity and escapes with him. Read more…

by Toni Morrison
The Bluest Eye is the searing first novel from the celebrated author of Beloved, which immerses us in the tragic, torn lives of a poor black family in post-Depression 1940s Ohio.
Unlovely and unloved, Pecola prays each night for blue eyes like those of her privileged white school fellows.
At once intimate and expansive, unsparing in its truth-telling, The Bluest Eye shows how the past savagely defines the present. Read more…
by Rita Woods
This breakout historical debut with modern resonance is perfect for the many fans of The Underground Railroad and Orphan Train.

Remembrance…It's a rumor, a whisper passed in the fields and veiled behind sheets of laundry. A hidden stop on the underground road to freedom, a safe haven protected by more than secrecy…if you can make it there.

Ohio, present day. An elderly woman who is more than she seems warns against rising racism as a young nurse grapples with her life. Read more…
by Trevor Noah
A collection of eighteen personal stories, Born a Crime tells the story of a mischievous young boy growing into a restless young man as he struggles to find his place in a world where he was never supposed to exist. Born a Crime is equally the story of that young man's fearless, rebellious and fervently religious mother – a woman determined to save her son from the cycle of poverty, violence and abuse that ultimately threatens her own life.
One of the comedy world's brightest new voices, Trevor Noah is a light-footed but sharp-minded observer of the absurdities of politics, race and identity, sharing jokes and insights drawn from the wealth of experience acquired in his relatively young life. As host of the US hit show The Daily Show with Trevor Noah, he provides viewers around the globe with their nightly dose of biting satire, but here Noah turns his focus inward, giving readers a deeply personal, heartfelt and humorous look at the world that shaped him. Read more…
by Tembi Locke
From Scratch is for anyone who has dared to reach for big love, fought for what mattered most, and those who needed a powerful reminder that life is…delicious.
It was love at first sight when actress Tembi met professional chef, Saro, on a street in Florence. There was just one problem: Saro's traditional Sicilian family did not approve of his marrying a black American woman. However, the couple, heartbroken but undeterred, forged on. They built a happy life in Los Angeles, with fulfilling careers, deep friendships, and the love of their lives: a baby girl they adopted at birth. Eventually, they reconciled with Saro's family just as he faced a formidable cancer that would consume all their dreams. Read more…