This post may contain affiliate links. If you make a purchase through these links, at no additional cost to you, I will earn a small commission.
---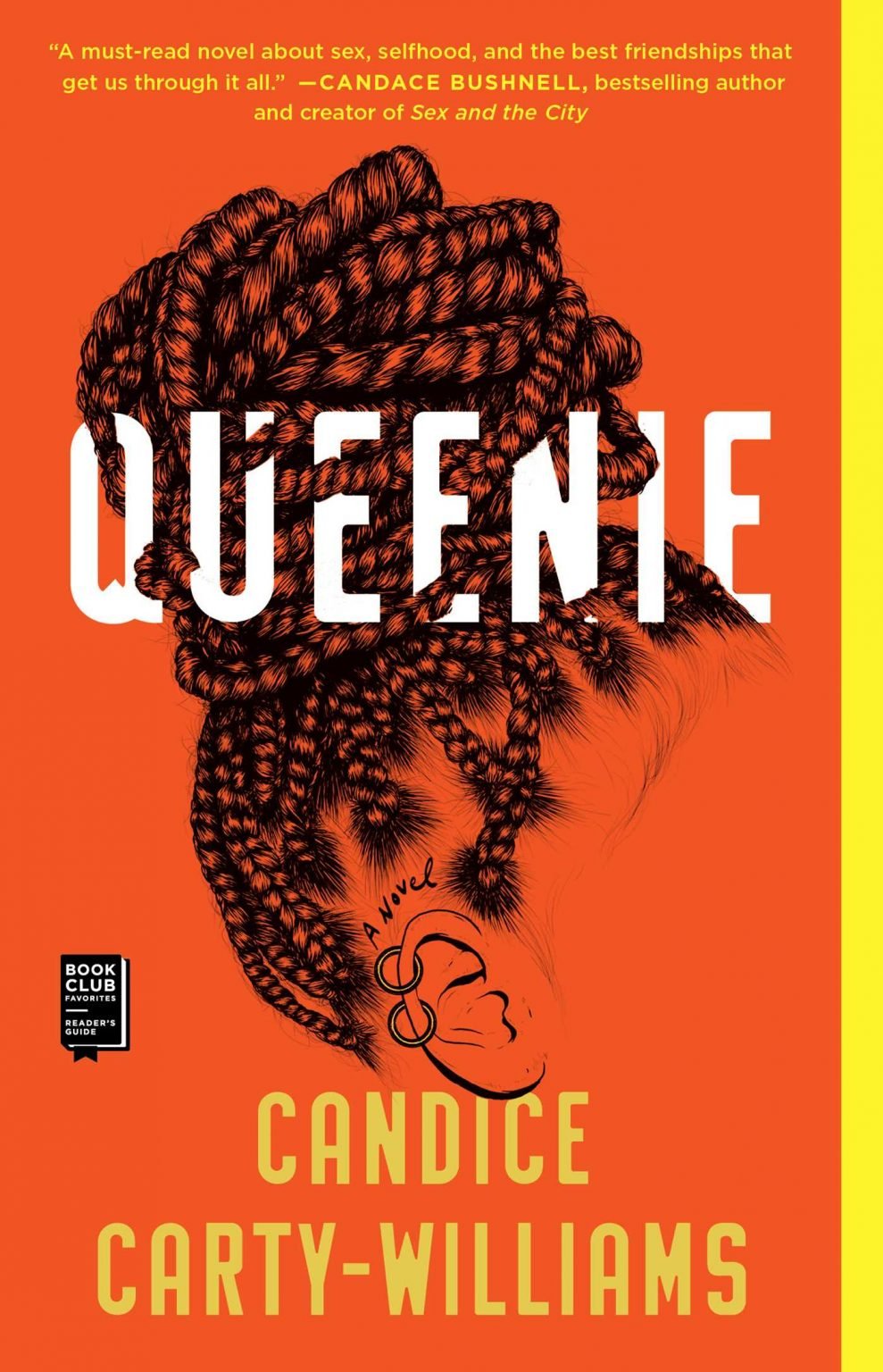 A Novel
by Candice Carty-Williams
On Sale: April 11, 2019
Publisher: Trapeze
Print Lenght: 400 Pages
---
NAMED ONE OF THE MOST ANTICIPATED BOOKS OF 2019 BY WOMAN'S DAY, NEWSDAY, PUBLISHERS WEEKLY, BUSTLE, AND BOOK RIOT!
Bridget Jones's Diary meets Americanah in this disarmingly honest, boldly political, and truly inclusive novel that will speak to anyone who has gone looking for love and found something very different in its place.
Queenie Jenkins is a twenty-five-year-old Jamaican British woman living in London, straddling two cultures and slotting neatly into neither. She works at a national newspaper, where she's constantly forced to compare herself to her white middle class peers. After a messy break up from her long-term white boyfriend, Queenie seeks comfort in all the wrong places…including several hazardous men who do a good job of occupying brain space and a bad job of affirming self-worth.
As Queenie careens from one questionable decision to another, she finds herself wondering, "What are you doing? Why are you doing it? Who do you want to be?"—all of the questions today's woman must face in a world trying to answer them for her.
---
About the author
Candice Carty-Williams is a writer and author of the Sunday Times bestselling Queenie. Queenie has been described as 'vital','disarmingly honest', and 'boldly political', and has been shortlisted for the Waterstones, Foyles and Goodreads Book of 2019, as well as selected as the Blackwell's Debut of the Year. In 2016, Candice created and launched the Guardian and 4th Estate BAME Short Story Prize, the first inclusive initiative of its kind in book publishing. Candice has written for Guardian, i-D, Vogue International, every iteration of the Sunday Times, BEAT Magazine, Black Ballad and more. She will probably always live in South London.
For more about Candice, check her website HERE!
Praise
"Carty-Williams creates an utterly knowable character in Queenie, who's as dimensional and relatable as they come as she tries to balance her own desires with what everyone else seems to want for her… This smart, funny, and tender debut embraces a modern woman's messiness." –Booklist (starred review)
Read more

"An irresistible portrait of a young Jamaican-British woman living in London that grows deeper as it goes." —Entertainment Weekly (ew.com)

"Sometimes achingly sad, at other times laugh-out-loud funny, Queenie is a welcome debut from a seriously talented author." –The New York Post

"With resonant reflections on race, relationships, sex and friendships, Queenie is a terrific debut that's delivered with a touch of British humor and plenty of feel-good moments." –Bookpage (starred review)

"[A] smart, fearless debut… This is an essential depiction of life as a black woman in the modern world, told in a way that makes Queenie dynamic and memorable." –Publishers Weekly, starred review

"A black Bridget Jones, perfectly of the moment." –Kirkus Reviews, starred review

"A charming read for fans of women's fiction; Carty-Williams sets herself apart with her relatable and poignant writing." –Library Journal

"What Carty-Williams also adeptly deals with is the role of technology in our modern lives. Which sounds so serious, but the way she weaves in text messages, e-mails, and more makes Queenie's world feel so real. Basically, the second the book opened with Queenie in stirrups at her gynecologist's office, I knew I was sold. Kirkus calls Queenie, "A black Bridget Jones, perfectly of the moment," and I am deeply inclined to agree." –Hey Alma

"Carty-Williams adds her voice to a timely conversation about mental health, sex and womanhood." –Time.com

"Queenie is the book for anyone who has ever asked: who am I? And how do I get there?" –PopSugar

"Already referred to as the black Bridget Jones, Queenie is the literary heroine readers seek in 2019." –AM New York

"They say Queenie is Black Bridget Jones meets Americanah. But she stands in her own right—nothing can and will compare. I can't articulate how completely and utterly blown away I am." –Black Girls Book Club

"In this Bridget Jones-esque story, a Jamaican British woman working at a London newspaper seeks comfort in the wrong places after a messy breakup from her white boyfriend." –PureWow

"This bloody brilliant novel is heralded as 'Bridget Jones's Diary meets Americanah,' and you'll be sold from page one." –Hello Giggles

"[A] wry, candid novel… Reading about 25-year-old Queenie as she navigates romantic entanglements, a frustrating job at a local newspaper, the ongoing tension among her and her white, middle-class peers, and pressure from her Jamaican British family, feels like listening to a good friend's woes and wins — and cheering her on along the way." –BuzzFeed
SIGN UP FOR OUR BEST BOOK RECOMMENDATIONS!