Most Anticipated Mystery and Thriller Books in 2020
This post may contain affiliate links. If you make a purchase through these links, at no additional cost to you, I will earn a small commission.
Hello readers!
Are you in for a whole year filled with action-packed books, shocking twists, creepy revelations, and super exciting reading time? If so, you're in the right place to find out what new mystery and thriller books of 2020 you should add to your shelves.
Just a little warning: these books might be addictive! And you're reading list will end up overflowing.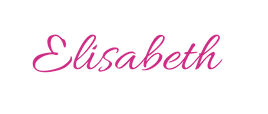 You Are Not Alone
by Greer Hendricks and Sarah Pekkanen
If you have read the previous works by this duo, you know why I couldn't miss adding this book to my most anticipated reads this year. Their novels have these incredibly complex and unpredictable characters and with a rollercoaster of twists and turns, you will be hooked to read in one sitting.
You probably know someone like Shay Miller, with an imperfect life hoping to fit in a circle. And you probably don't know anyone like the Moore sisters. They have an unbreakable circle of friends, live a glamourous and perfect life, and always get what they want. But while Shay thinks she wants their life, what they really want is hers.

When I Was You
by Minka Kent
When I Was You has been such a worth the hype book since its pub day and I couldn't resist the chance to recommend this engrossing new read.
Brienne
Dougray
rarely
leaves
her
house
after
barely
surviving
a
brutal
attack.
But her
new
routine
is
shattered
when
she
discovers
unsettling
evidence
that
someone
else
is
living
as…her.

Same name.

Same car.

Same hair.

Same clothes.

She's even friended her family on social media.

The New Husband
by D.J. Palmer
Here's another well-crafted psychological thriller where the man who instantly appears so perfect, is everything but that perfection, and with a sudden change of the events, the story will keep you glued until the very last page.
Nina Garrity learned the hard way that her missing husband, Glen, was living a double life. But now that he's gone, she has found love again and hopes to start a new life with Simon. But while her son adores him, her friends see him in a different light, which is more like an obsession.

The Missing Sister
by Elle Marr
In this promising most anticipated debut novel, Elle Marr explores the twin bond between Shayna and Angela in a twisted psychological thriller where the important words are: Trust no one.
Shayna Darby is finally coming to terms with the loss of her parents when she found the body of her estranged twin sister, who has been pulled from the Seine, possibly the victim of a serial killer.
Shayna decides to travels to Paris and while cleaning Angela's apartment, she discovers a coded message intended only for her… Alive. Trust no one.
Shayna follows in her sister's footsteps, which leads her deep into the underbelly of Paris.
But as she gets closer to the truth—and to the killer—Shayna's own life may now be in the balance…

The Last Wife
by Karen Hamilton
From the author of the international bestseller, The Perfect Girlfriend, comes another breathless thriller, about a woman bound to her late friend's family by a dying wish–a promise that eventually threatens her life as she discovers the dark secrets her friend was hiding.
Nina and Marie were best friends until Nina's terminal illness was discovered and she asked Marie to fulfill her final wishes. But what Marie didn't know is that her friend has always desired her beautiful life and she'll do anything to achieve her goals.
SIGN UP FOR OUR BEST BOOK RECOMMENDATIONS!

The Sun Down Motel
by Simone St. James
After The Broken Girls, Simone St. James returns with a new supernatural mystery that does not miss all the spooky and scary moments I so appreciated in her previous novels. Told from a dual timeline, you'll be hooked by the mystery of the Sun Down Motel, a creepy and abandoned place, where anything has changed since 1982.
When back in 1982, Viv Delaney started working as a night clerk at the Sun Down Motel in Fell, New York, she ignored that something wasn't right about that place, something haunting and scary. In 2017, Carly has never been able to forget about her aunt Viv, who mysteriously vanished from the Sun Down before she was born. She decides to move to Fell and visit the motel, where she discovers that nothing has changed since 1982. And she soon finds herself ensnared in the same mysteries that claimed her aunt.

Pretty Things
by Janelle Brown
In this twisty novel by acclaimed author Janelle Brown, two brilliant, damaged women try to survive the greatest game of deception and destruction they will ever play.
When Nina's dream of a rewarding career failed, she and her cunning Irish boyfriend, Lachlan, began stealing from rich kids in Los Angeles. Meanwhile, behind the enticing exterior of Vanessa, an Instagram influencer there's a life marked by tragedy.
When their paths cross on the icy shores of Lake Tahoe, their intertwined lives give way to a winter of aspiration and desire, deception and revenge.

He Started It
by Samantha Downing
After the mega-success of her first novel, My Lovely Wife, about a husband and wife who kill together, Downing has returned to tell the story of a family not unlike your own… with a few more violent tendencies thrown in. I'm pretty sure you will not miss this page-turning story starring a gang of unsavory characters and a never-would've-guessed-it ending.
Beth, Portia, and Eddie Morgan haven't seen each other in a long time. But when their wealthy grandfather dies and leaves a cryptic final message in his wake, the siblings must come together for a cross-country road trip to fulfill his final wish and secure their inheritance.
But money is such a powerful motivator if you're going to spend time with a family where everyone is keeping secrets and trying to forget a memory, a missing person, an act of revenge, or the man in the black truck who won't stop following your car.

The Girl From Widow Hills
by Megan Miranda
An engrossing psychological suspense novel from the bestselling author of The Last House Guest— a Reese Witherspoon Book Club pick.
Arden Maynor was only a child when she sleepwalked during a terrifying rainstorm and disappeared for days.
Her miraculous finding became her mother's idea of a successful novel which led to her need to change her name and vanish from the public eye.
Olivia is now a young woman who has managed to stay under the radar. However, as the twentieth anniversary of Arden's rescue approaches, the media's interest resurfaces, and Olivia soon gets the feeling that she's being watched and starts sleepwalking again, even waking up outside her house. Until one night she wakes to find a corpse at her feet of a man she recognizes.

Until I Find You
by Rea Frey
An emotional domestic drama about the powerful bond between mothers and children and how far one mother will go to reunite with her son.
Rebecca Gray will soon be unable to see for degenerative eye disease, and now that her husband has passed, she and her son, Jackson, have relocated to the suburbs. When she wakes up after passing out in the park, she promises to start taking better care of herself, but as she approaches her son's crib she finds he's not her child.
Bec will go to any length to find Jackson. She must push the boundaries of her world to discover what happened to her baby boy and bring him home for good, relying on the conviction of her maternal instinct.

Stranger in The Lake
by Kimberly Belle
A riveting new domestic thriller from Kimberly Belle, about a newly married woman who questions her husband's involvement with a woman murdered in the lake behind their home, and how it connects to a decades-old unsolved case.
Charlotte's marriage to Paul, a wealthy widower, sparked a flurry of gossip in their small lakeside town. Still, they have a wonderful life together. When Charlotte discovers a young woman's body floating in the same spot where Paul's first wife tragically drowned, dark mysteries begin to unravel. And, as Charlotte uncovers dark mysteries about the man she married, she doesn't know what to trust.

The Wife Stalker
by Liv Constantine
The bestselling author of The Last Mrs. Parrish returns with a psychological thriller full of chilling twists about a woman, Joanna, fighting to keep her family, after Piper Reynard, a gorgeous thirtysomething, seduced her husband.
Joanna has been patiently waiting for her husband, Leo, the charismatic man she fell in love with all those years ago, to recover from his deep depression. But when Leo returns to his charming, energetic self, paying attention to their children, she realizes that his change is not for hers. Devastated and determined to find something to use against the woman who has stolen her life and her true love, Joanna starts digging into Piper's past and finds disturbing secrets.

The Apartment
by K.L. Slater
Freya Miller needs a miracle to keep her family home and the security she craves for her five-year-old daughter, Skye. When she meets the charismatic Dr. Marsden, who's looking for a new tenant, Adder House appears too good to be true, but Freya has no other options.
But Adder House has secrets. Even behind a locked front door, Freya feels as if she's being watched, and begins to suspect that her dream home is hiding a nightmarish reality. As the truth about Adder House starts to unravel, can Freya and Skye get out—or will they be locked in forever?

The New Girl
by Harriet Walker
Fashion editor Margot Jones' life is the envy of other women. On the other hand, freelance journalist, Maggie, seizes the opportunity to live a flashier life when she gets the temp job covering Margot's maternity leave.
Margot's baby's arrival coincides with a spiral of insecurity and suspicion; ordinary preoccupations of new motherhood turn into a dark and terrifying paranoia. Who is the ruthless online troll mocking Margot's perfectionism and threatening to reveal a dark secret hidden for years?
Are Maggie's enthusiasm and newfound ambitions as innocent as they appear?

Behind Every Lie
by Christina McDonald
Here it's Christina Mc Donald's new, intense story, told in alternating perspective which will leave you guessing all the way through. If you have loved The Night Olivia Fell, you won't surely miss this new one.
Eva Hansen wakes in the hospital after being struck by lightning and discovers her mother, Kat, has been murdered. Eva was found unconscious down the street. She can't remember what happened but the police are highly suspicious of her.
Determined to clear her name, Eva heads from Seattle to London—Kat's former home—for answers. But as she unravels her mother's carefully held secrets, Eva soon realizes that someone doesn't want her to know the truth. And with violent memories beginning to emerge, Eva doesn't know who to trust. Least of all herself.

The Half Sister
by Sandie Jones
A new gripping novel from the author of The Other Woman, Sandie Jones about two sisters and their routines upset by a young woman who claims to be their half-sister, holding a note with the results of a DNA test.
As the events unfold it becomes clear that they all have secrets, and this family may not be as perfect as it appears.

This is How Lied
by Heather Gudenkauf
Twenty-five years ago, the body of sixteen-year-old Eve Knox was found in the caves near her home in small-town Grotto, Iowa—discovered by her best friend, Maggie, and her sister, Nola. There were a handful of suspects, including her boyfriend, Nick, but without sufficient evidence the case ultimately went cold.
For decades Maggie was haunted by Eve's death and that horrible night. Now a detective in Grotto, and seven months pregnant, she is thrust back into the past when a new piece of evidence surfaces and the case is reopened. As Maggie investigates and reexamines the clues, secrets about what really happened begin to emerge. But someone in town knows more than they're letting on, and they'll stop at nothing to keep the truth buried deep.

Little Secrets
by Jennifer Hillier
Overwhelmed by tragedy, a woman desperately tries to save her marriage in award-winning author Jennifer Hillier's Little Secrets, a riveting novel of psychological suspense.
Marin had the perfect life. Married to her college sweetheart, she owns a chain of upscale hair salons, and Derek runs his own company. They're admired in their community and are a loving family―until their world falls apart the day their son Sebastian is taken.
A year later, Marin is a shadow of herself. The FBI search has gone cold. The publicity has faded. She and her husband rarely speak. She hires a P.I. to pick up where the police left off, but instead of finding Sebastian, she learns that Derek is having an affair with a younger woman. This discovery sparks Marin back to life. She's lost her son; she's not about to lose her husband, too. Kenzie is an enemy with a face, which means this is a problem Marin can fix.

The Wife Who Knew Too Much
by Michelle Campbell
Connor Ford broke Tabitha Girard's heart many years ago. But when he reappeared in her life, a second chance seems possible, especially after the wife he never loved, Nina, commits suicide.
But what seems to be a perfect ending to a fairy tale romance, changes when Tabitha finds Nina's diary and the warning, in case she would have died unexpectedly.

Have You Seen Me?
by Kate White
A gripping novel about one woman desperate to recover lost memories and find answers, from New York Times bestselling author Kate White.
Ally Linden, a finance journalist, arrives at her Manhattan office to discover that she hasn't worked there in five years. After being diagnosed with a dissociative state, she begins to wonder if it was brought on by something she witnessed.
As more Ally tries to track where she spent the missing days, as more is clear someone wants to prevent her from learning where those forty-eight hours went. But, to uncover the truth, Ally must dig deep into the secrets of her past—and outsmart the person who seems determined to silence her.
SIGN UP FOR OUR BEST BOOK RECOMMENDATIONS!