This post may contain affiliate links. If you make a purchase through these links, at no additional cost to you, I will earn a small commission.
by Simone St. James
⭐⭐⭐⭐⭐
Publication Date: March 20, 2018
Publisher: Berkley
Paperback: 336 Pages
---
Publisher Description
Vermont, 1950. There's a place for the girls whom no one wants—the troublemakers, the illegitimate, the too smart for their own good. It's called Idlewild Hall. And in the small town where it's located, there are rumors that the boarding school is haunted. Four roommates bond over their whispered fears, their budding friendship blossoming—until one of them mysteriously disappears…
Vermont, 2014. As much as she's tried, journalist Fiona Sheridan cannot stop revisiting the events surrounding her older sister's death. Twenty years ago, her body was found lying in the overgrown fields near the ruins of Idlewild Hall. And though her sister's boyfriend was tried and convicted of murder, Fiona can't shake the suspicion that something was never right about the case.
When Fiona discovers that Idlewild Hall is being restored by an anonymous benefactor, she decides to write a story about it. But a shocking discovery during the renovations will link the loss of her sister to secrets that were meant to stay hidden in the past—and a voice that won't be silenced…
***
The Broken Girls is a top-notch story penned by Simone St. James, who brilliantly alternates the timelines, creating a thrilling aura of mystery until the end.
When journalist Fiona Sheridan can finally face the skeletons of her sister's death, she takes the risk of following that painful path and exploring where Meg died 20 years before, the place that everyone thinks is haunted.
In the 1950s, Idlewild Hall was a boarding school for those considered broken girls, the ones who have been rejected, from their families first and social conventions. But for some of them, it's also the place that shapes a deep friendship and hides an inexplicable loss.
With fantastic twists and turns, a ghostly presence that adds a spooky touch and keeps the curiosity grow, I was thrilled to follow the characters to heal their old scars and finally have the chance to say the last goodbye to the beloved ones.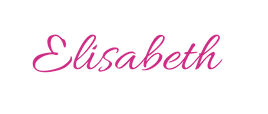 About the author
Simone St. James is the USA Today and New York Times bestselling author of The Sun Down Motel, The Broken Girls and The Haunting of Maddy Clare, which won two RITA awards from Romance Writers of America and an Arthur Ellis Award from Crime Writers of Canada. She wrote her first ghost story, about a haunted library, when she was in high school, and spent twenty years behind the scenes in the television business before leaving to write full-time.
For more about Simone, check her website HERE!
Praise
"The Broken Girls is clever and wonderfully chilling. It held me hostage in a very modern ghost story until the early hours."—Fiona Barton, New York Times bestselling author of The Widow and The Child

"A spellbinding tale of fervently held secrets, mysterious murders, and a boarding school for the unwanted. Told through deftly intertwined timelines, this gothic ghost story held me rapt until its dark, final twists. An addictive read not to be missed."—Kristina McMorris, New York Times bestselling author of The Edge of Lost
Read more

"[The Broken Girls] mixes a creepy supernatural tale with a gripping mystery. It also works well as a story about unshakeable friendship, parenting issues, obsession and sexism folded into a satisfying plot that straddles two eras of time."—Associated Press

"An intense, genuinely creepy novel that links the ghostly, gothic strands of a 60-year-old murder with secrets about to be unearthed in the present day….With a ghostly setting and an addictive plot, St. James' story is as haunting as it gets—poignant, evocative and difficult to forget."—BookPage

"The Broken Girls is equal parts captivating and disturbing."—HelloGiggles

"The Broken Girls has everything you could want: mysterious murders, haunted boarding schools, and a mystery that spans 60+ years."—Bustle

"St. James' riveting genre-blender combines a supernatural tale with intertwined mysteries from the 1950s and today…This horror-tinged mystery is frighteningly believable, peopled with feisty characters, and features top-notch dialogue. St. James…might have another prizewinner on her hands."—Booklist (starred review)

"[A] creepy, supernatural mystery….[In] this page-turner, the secrets Fiona uncovers lead to a terrifying conclusion that has less to do with the paranormal and more to do with the evil that men do."—Shondaland.com


"Part hauntingly gothic and part suspenseful crime drama, The Broken Girls is a bona fide page-turner. This story of friendship, revenge and redemption will make readers of women's fiction rejoice, and the addition of romance and a particularly nasty ghost are intriguing elements that don't detract from the beautiful writing or the heart of the book."—Karen White, New York Times bestselling author of The Night the Lights Went Out

"Chilling, disturbing and gripping, this is a well-written, modern-day Gothic tale about facing our darkest fears."—Tessa Harris, author of The Anatomist's Apprentice

"With the moldering ruin of a boarding school, a malicious ghost, and secrets that will not stay buried, The Broken Girls promises much and more than delivers. Each new twist is served with calculated, masterful precision….A vivid, riveting story you won't soon forget."—Deanna Raybourn, New York Times bestselling author of A Treacherous Curse

"Haunting and memorable…a mesmerizing blend of past and present; a sometimes heartbreaking and always compelling quest for the truth about secrets that shouldn't stay buried. Masterfully done!"—Karen Dionne, author of The Marsh King's Daughter
ALSO IN
MYSTERY & THRILLERS
SIGN UP FOR OUR BEST BOOK RECOMMENDATIONS!