This post may contain affiliate links. If you make a purchase through these links, at no additional cost to you, I will earn a small commission.
Publication Date: October 7, 2014
Publisher: St. Martin's Press
Paperback: 513 Pages
Publisher Description
Riley MacPherson has spent her entire life believing that her older sister Lisa committed suicide as a teenager.
Now, over twenty years later, her father has passed away and she's in New Bern, North Carolina cleaning out his house when she finds evidence to the contrary. Lisa is alive. Alive and living under a new identity.
But why exactly was she on the run all those years ago, and what secrets are being kept now? As Riley works to uncover the truth, her discoveries will put into question everything she thought she knew about her family.
Riley must decide what the past means for her present, and what she will do with her newfound reality, in this engrossing New York Times bestselling mystery from Diane Chamberlain.
Review
Extraordinary! The Silent Sister is such a tremendous twisty and engaging story. Told from alternate POVs and dual timelines, the narration follows Riley and Lisa's stories.
Riley is dealing with all the bureaucratic tasks after his father's death. This includes selling the family house and saying goodbye to the most important place of her childhood memories. Still, she also needs to take care of her brother, a veteran living a solitary life in the woods.
With a turn of events, Riley's plans change, and as she finds evidence of an unclear situation her father might be involved in. The only way to find the truth is to start digging in the past, which hides painful secrets and lost memories.
Then with a flashback, we get to know how Lisa's choices affected her family's life and how terrified she was, facing a situation too complex for a teenager.
But while the present needs answers, the past needs to stay hidden.
With a great narrative, well-developed characters, and incredible twists and turns, Diane Chamberlain created a story that definitely keeps the readers on the edge of their seats.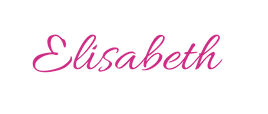 About the author
Diane Chamberlain is the bestselling author of more than twenty novels published in over eleven languages. Her books include The First Lie, Her Mother's Shadow, The Good Father, and Kiss River. She lives in North Carolina with her partner, photographer John Pagliuca, and her shelties, Keeper and Cole.
Read more about Diane ON HER WEBSITE
Praise
"The Silent Sister is a powerful and thrilling novel. This tautly paced and emotionally driven novel will engross Chamberlain's many fans as well as those who read Sandra Brown and Carla Buckley." ―Booklist
Read more

"Hard to put down." ―Better Homes and Gardens

"A compulsively readable melodrama." ―Kirkus Review
ALSO IN
MYSTERY & THRILLERS