10 Most Anticipated Mystery & Thrillers in 2019
Who doesn't need to grab a good mystery & thriller book before leaving for vacation time? I was looking for different genres to pack and I'm pretty excited because this year a fantastic selection of M&T titles has come out to the world, with their engaging storylines that hook the readers from page one.
In this 10 most anticipated book list, I only included those I have added to my bookshelf as well. Since I'm almost ready to leave for a few weeks to enjoy the summer vibes with long walks on the beach and delicious ice creams, I can't wait to switch between some romantic summer reads and the thrill of more twisted characters and stories.
Happy Reading!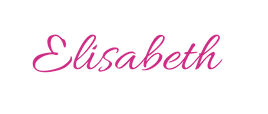 by Emily Liebert
The name of the game is revenge—no matter the cost—in this emotionally charged thriller reminiscent of The Wife Between Us and The Perfect Nanny.
Kerrie O'Malley, jobless and in an unfulfilling relationship, can isolate the singular moment in her life when things veered off course—the night she was irrevocably wronged by someone she looked up to. Eighteen years later, when Kerrie sees the very woman who destroyed her life on television, a fire ignites inside her. The stakes are high. The risks are perilous. But she'll stop at nothing to achieve the retribution she deserves.
Jordana Pierson is a gilded New Yorker who appears to have it all: wealth, glamour, a successful and handsome husband, and a thriving wedding concierge business. Her record is spotless. Her business is flourishing. No one knows the truth about her and the dark shadows of her past…
by M.T. Edvardsson
M.T. Edvardsson's A Nearly Normal Family is a gripping legal thriller that forces the reader to consider: How far would you go to protect the ones you love? In this twisted narrative of love and murder, a horrific crime makes a seemingly normal family question everything they thought they knew about their life—and one another.
Eighteen-year-old Stella Sandell stands accused of the brutal murder of a man almost fifteen years her senior. She is an ordinary teenager from an upstanding local family. What reason could she have to know a shady businessman, let alone to kill him?
Stella's father, a pastor, and mother, a criminal defense attorney, find their moral compasses tested as they defend their daughter…
by Kimberly Belle
From the bestselling author of The Marriage Lie and Three Days Missing comes a riveting new novel of suspense about a woman who, in a fight for survival, must decide just how far she'll go to escape the person she once loved
Beth Murphy is on the run…
For nearly a year, Beth has been planning for this day. A day some people might call any other Wednesday, but Beth prefers to see it as her new beginning—one with a new look, new name and new city. Beth has given her plan significant thought, because one small slip and her violent husband will find her.
Sabine Hardison is missing…
by Angie Kim
How far will you go to protect your family? Will you keep their secrets? Ignore their lies?
In a small town in Virginia, a group of people knows each other because they're part of a special treatment center, a hyperbaric chamber that may cure a range of conditions from infertility to autism. But then the chamber explodes, two people die, and it's clear the explosion wasn't an accident.
A powerful showdown unfolds as the story moves across characters who are all maybe keeping secrets, hiding betrayals. Chapter by chapter, we shift alliances and gather evidence: Was it the careless mother of a patient? Was it the owners, hoping to cash in on a big insurance payment and send their daughter to college? Could it have been a protester, trying to prove the treatment isn't safe?
by Megan Goldin
Welcome to the escape room. Your goal is simple. Get out alive.
In the lucrative world of finance, Vincent, Jules, Sylvie, and Sam are at the top of their game. They've mastered the art of the deal and celebrate their success in style―but a life of extreme luxury always comes at a cost.
Invited to participate in an escape room as a team-building exercise, the ferociously competitive co-workers crowd into the elevator of a high rise building, eager to prove themselves. But when the lights go off and the doors stay shut, it quickly becomes clear that this is no ordinary competition: they're caught in a dangerous game of survival…
by Riley Sager
The next heart-pounding thriller from New York Times bestselling author Riley Sager follows a young woman whose new job apartment sitting in one of New York's oldest and most glamorous buildings may cost more than it pays.
No visitors. No nights spent away from the apartment. No disturbing the other residents, all of whom are rich or famous or both. These are the only rules for Jules Larsen's new job as an apartment sitter at the Bartholomew, one of Manhattan's most high-profile and mysterious buildings. Recently heartbroken and just plain broke, Jules is taken in by the splendor of her surroundings and accepts the terms, ready to leave her past life behind…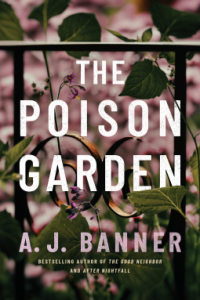 by A. J. Banner
A woman's idyllic life becomes a deceptive hall of mirrors in a thriller of exquisitely constructed psychological suspense by A. J. Banner, bestselling author of The Good Neighbor.
Elise Watters seems to have it all—a blissful marriage, a gorgeous Victorian home surrounded by lush gardens, and a dream job running her late mother's herbal boutique.
But on the eve of her first wedding anniversary, Elise makes a shocking discovery that turns her life upside down and casts doubt on everything she thought she knew—about her marriage, her friends, and even herself. As she treads into dangerous territory, Elise is forced to wonder: Is her whole future at stake? Or is paranoia getting the best of her?
by Michele Campbell
Caroline Stark's beach house was supposed to be her crowning achievement: a lavish, expensive space to showcase what she thought was her perfect family. But after a very public fight with her husband, she realizes things may not be as perfect as they seem: her husband is lying to her, the money is disappearing, and there's a stranger on the beach outside her house.
As Caroline's marriage and her carefully constructed lifestyle begin to collapse around her, she turns to Aidan, the stranger, for comfort…and revenge. After a brief and desperate fling that means nothing to Caroline and everything to him, Aidan's infatuation with Caroline, her family, and her house becomes more and more destructive. But who is manipulating whom in this deadly game of obsession and control? Who will take the blame when someone ends up dead…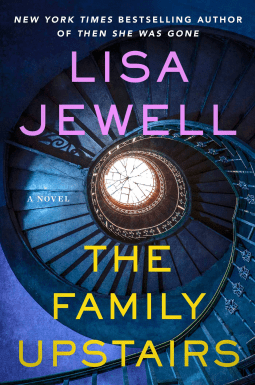 by Lisa Jewell
Be careful who you let in.
Soon after her twenty-fifth birthday, Libby Jones returns home from work to find the letter she's been waiting for her entire life. She rips it open with one driving thought: I am finally going to know who I am.
She soon learns not only the identity of her birth parents, but also that she is the sole inheritor of their abandoned mansion on the banks of the Thames in London's fashionable Chelsea neighborhood, worth millions. Everything in Libby's life is about to change. But what she can't possibly know is that others have been waiting for this day as well—and she is on a collision course to meet them…
by Steena Holmes
A therapist must face her own worst fear—one of her patients is a serial killer.
Danielle Rycroft suspects someone close to her has a dark secret. In the confidential setting of therapy, her patients share their anxieties and fears. Now, with a string of murders in town putting her on edge, Danielle's own worries come close to eclipsing her patients'. In each case, the pattern is the same: parents killed while their children sleep blissfully unaware in their beds. Her best friend, Detective Tami Sloan, is the only person she has confided in.
Danielle believes that there's still a secret one patient has yet to share. But which one? Behind a familiar face is a stranger who'll do anything to hide their worst compulsions…