This post may contain affiliate links. If you make a purchase through these links, at no additional cost to you, I will earn a small commission.
by Norma Nikutowski
⭐⭐⭐⭐
Publication Date: September 23, 2018
Publisher: Spring Rain Publishing
Paperback: 196 Pages
---
Welcome to the New Happier You!
Are you bored with the daily grind? Tired of feeling exhausted at the end of the day? Do you wish you could feel happier in your everyday life?
In Turn your Happiness ON, you will find the most powerful, scientifically proven, simple strategies to increase your feelings of happiness right now.
Norma Nikutowski wrote this book to share the insights she gained from counseling people struggling to find joy. She also tells stories of her own search for happiness and the sometimes humbling experiences which taught her so much. Her mission is to help as many people as possible enjoy their lives, because happiness improves health, business results, learning, productivity, relationships, and lengthens life. When you read this practical guide, you will learn daily action steps and tips on: How to change your mood right now; How to overcome everyday obstacles to a happy life; How to choose goals that will bring the most joy into your life.
***
In a life every day more hectic, it's easy to feel overwhelmed and lost and wondering if our choices truly make us happy or we're just doing what people expect from us.
In this quite short read, Norma sounds more like a friend sharing her personal experience (not only her professional one)than a manual that shows common and impersonal situations. So, in this familiar environment, we feel more comfortable analyzing our own situation and how, through little and straightforward gestures, it is possible to start the change that leads to true happiness.
In Turn Your Happiness On, Norma will take us along an inner exploration journey and will help to propose action steps that will take us one step closer to the desired change.
I highly recommend Turn Your Happiness On to anyone who is struggling to put an order in his/her own life or needs to remember that a person can easily find happiness if he/she looks in the right direction and with a positive attitude.
Thank you to the author for providing me with a copy in exchange for my honest review.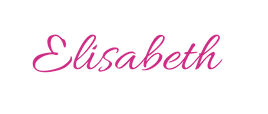 SIGN UP FOR OUR BEST BOOK RECOMMENDATIONS!