5 Perfect Books For Your Beach Trip
Dear friend,
It's finally vacation time and that also means more free time to enjoy new authors and engrossing reads.
You're probably checking the new releases and their reviews, and I'm so happy to help you find your favorite summer reads.
I've chosen 5 books with strong and lovely characters, breathtaking panoramas, beauty and elegance (of both the storyline and the written style)…and summer vibes!
I'll be happy to hear your favorite…I love recommendations too!
Have a great summer & Happy Reading!
Xo,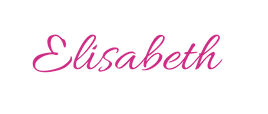 by Nicola Harrison
This time he has promised things will go differently and they will finally give their marriage a second chance.
But she will be soon disappointed, again and will find herself spending more time alone or taking part in social activities to find good connections for her husband's business, than with the man she has once loved.
During the weeks alone, Bea starts to ponder on the reasons of the choices that have made her such a sad woman, trapped in a relationship that brings her all the superficial sparkle, but that not let her shine as the woman and wife her heart needs.
by Kristy Woodson Harvey
I just adore this family. It is not your usual family. The Murphy girls are funny, strong, and definitely, have each other's backs. And when the secret (of course there is a secret!) comes out they must lean on each other to help forgive.
This is a story full of strength, love, and family. It is about overcoming obstacles and accepting people for who they are and understanding their decisions and the circumstances under which those decisions were made. This is a fabulous, southern beach read. This whole series is fabulous.
by Hazel Gaynor and Heather Webb
Set in the 1950s against the backdrop of Grace Kelly's whirlwind romance and unforgettable wedding to Prince Rainier of Monaco, New York Times bestselling author Hazel Gaynor and Heather Webb take the reader on an evocative sun-drenched journey along the Côte d'Azur in this page-turning novel of passion, fate and second chances…
Movie stars and paparazzi flock to Cannes for the glamorous film festival, but Grace Kelly, the biggest star of all, wants only to escape from the flash-bulbs. When struggling perfumer Sophie Duval shelters Miss Kelly in her boutique to fend off a persistent British press photographer, James Henderson, a bond is forged between the two women and sets in motion a chain of events that stretches across thirty years of friendship, love, and tragedy.
by Erica Bauermeister
Emmeline lives an enchanted childhood on a remote island with her father, who teaches her about the natural world through her senses. What he won't explain are the mysterious scents stored in the drawers that line the walls of their cabin, or the origin of the machine that creates them. As Emmeline grows, however, so too does her curiosity, until one day the unforeseen happens, and Emmeline is vaulted out into the real world–a place of love, betrayal, ambition, and revenge. To understand her past, Emmeline must unlock the clues to her identity, a quest that challenges the limits of her heart and imagination.
Lyrical and immersive, The Scent Keeper explores the provocative beauty of scent, the way it can reveal hidden truths, lead us to the person we seek, and even help us find our way back home.
by Susan Mallery
The Baxter sisters have only ever had one another – until one fateful summer when Sunshine and Margot turn disastrous luck into destiny…
Etiquette coach Margot Baxter knows precisely how to manage wayward clients…until she comes face-to-exquisite-face with Bianca, an aging movie star notorious for her shock-and-awe tactics. Schooling Bianca on the fine art of behaving like a diplomat's wife is the greatest challenge of Margot's career. Soon secrets unravel that bring them closer together and force Margot to confront the truth: change doesn't just happen. She has to be brave enough to demand the life – and love – she's always wanted.
For years, Sunshine has been the good-time sister, abandoning jobs to chase after dreams that will never come true…