This post may contain affiliate links. If you make a purchase through these links, at no additional cost to you, I will earn a small commission.
by Crystal King
⭐⭐⭐⭐
Publication Date: February 12, 2019
Atria Books
Hardcover, Paperback, Audiobook, eBook
---
Publisher Description
The Chef's Secret is a captivating novel of Renaissance Italy detailing the mysterious life of Bartolomeo Scappi, the legendary chef to several popes and author of one of the bestselling cookbooks of all time, and the nephew who sets out to discover his late uncle's secrets—including the identity of the noblewoman Bartolomeo loved until he died.
When Bartolomeo Scappi dies in 1577, he leaves his vast estate—properties, money, and his position—to his nephew and apprentice Giovanni. He also gives Giovanni the keys to two strongboxes and strict instructions to burn their contents. Despite Scappi's dire warning that the information concealed in those boxes could put Giovanni's life and others at risk, Giovanni is compelled to learn his uncle's secrets. He undertakes the arduous task of decoding Scappi's journals and uncovers a history of deception, betrayal, and murder—all to protect an illicit love affair.
As Giovanni pieces together the details of Scappi's past, he must contend with two rivals who have joined forces—his brother Cesare and Scappi's former protégé, Domenico Romoli, who will do anything to get his hands on the late chef's recipes.
With luscious prose that captures the full scale of the sumptuous feasts for which Scappi was known, The Chef's Secret serves up power, intrigue, and passion, bringing Renaissance Italy to life in a delectable fashion.
***
The Chef's Secret is an engaging novel with characters so well rounded and written, that will engross readers all the way to the ending in a turmoil of intricate events during Renaissance Italy.
After Bartolomeo Scappi's death in 1577, his nephew and apprentice Giovanni receives his inheritance that also includes the keys of two locked boxes, that according to his uncle's last will have to be destroyed to avoid compromising secrets to be revealed and to protect many people from dangerous consequences.
Anyway, those boxes also represent the only and last chance for Giovanni to know who really was the man he loved as a father, but still had an aura of mystery. And just like a Pandora box, when Giovanni breaks the code of his uncle's books, all the things that have been hidden for so long starts coming out in a vortex of intrigues, love affairs, and murders intertwined with delicious details of the Italian cuisine.
Crystal King has skillfully created a historical fiction novel, that with a compelling written style and enriched descriptions is impossible to put down, and I'm so glad to recommend it.
Thanks to the author and Historical Fiction Virtual Book Tours for providing me with a free copy in exchange for my honest opinion.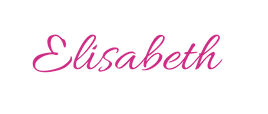 Amazon | Barnes and Noble | Books-a-Million | IndieBound
---
Praise for The Chef's Secret
"King's characters are drawn as lovingly, as sensually as the food and the Vatican world she describes, and the plot itself — part secret-code mystery, part love story — moves like a well-paced meal." (Boston Globe)
"King supplies all of the elements historical fiction fans expect in a juicy Renaissance tale, including luscious meals, erotic interludes, and deaths by poison and blade. This rich tale should satisfy the appetites of fans of historicals." (Publishers Weekly)
"In The Chef's Secret, Crystal King serves up a delectable read stuffed with passion, danger, and a plot worthy of Dan Brown. This fast-paced, engrossing novel brings Renaissance Rome and the Vatican to life through the eyes of a famous papal chef. You won't be able to put it down." (Stephanie Storey, author of Oil and Marble)
"A veritable feast for the senses, The Chef's Secret is part mystery, part love story, and all sumptuous sixteenth century Italy. This tale of one of the world's first celebrity chefs—Bartolomeo Scappi, a DaVinci of Renaissance cuisine—sent me on a quest to know more, and to my kitchen to experiment—a sign of a great historical novel. Readers will delight in a plot as juicy as Scappi's braised beef!" (Heather Webb, international bestselling author of Last Christmas in Paris)
"The Chef's Secret is a sumptuous buffet, serving up a love story (two of them!); mystery and suspense so thick you could cut it with, well, a chef's knife; and such a vibrant panorama of Ancient Rome you'll feel you've walked its streets and inhabited its kitchens. Anyone who loves history, food, a great story—read this novel! Warning: it will make you hungry." (Jenna Blum, New York Times and international bestselling author of Those Who Save Us and The Lost Family)
"Crystal King's The Chef's Secret is a fabulous immersion in the world of renaissance Italy, full of passion, intrigue, secrets, danger, and of course food. Come hungry!" (Melodie Winawer, author of The Scribe of Siena)
"With adventure, engaging characters, and an absorbing mystery, King expertly blends fact with fiction, intrigue, and a powerful love story. Well written and perfectly paced, The Chef's Secret is a fascinating immersion into sixteenth-century Italian life, an introduction to the world's first celebrity chef, and a reminder of the power of food to influence a civilization." (Booklist)
"King twists in romance, mystery, cultural richness, and some zesty research. Scappi's secrets are unveiled at a pace that simmers with intrigue…Mixed together with decadent banquets and sweeping historical detail, King has a recipe that entices the senses… vibrant in both visual and flavorful detail." (Historical Novel Review)
---
About the Author
Crystal King is the author of THE CHEF'S SECRET and FEAST OF SORROW. A culinary enthusiast and social media professional, her writing is fueled by a love of history and a passion for the food, language and culture of Italy. She has taught classes in writing, creativity and social media at Harvard Extension School, Boston University, Mass College of Art, UMass Boston and GrubStreet, one of the leading creative writing centers in the US. A Pushcart-nominated poet and former co-editor of the online literary arts journal Plum Ruby Review, Crystal received her M.A. in Critical and Creative Thinking from UMass Boston, where she developed a series of exercises and writing prompts to help fiction writers in medias res. She resides in Boston.