This post may contain affiliate links. If you make a purchase through these links, at no additional cost to you, I will earn a small commission.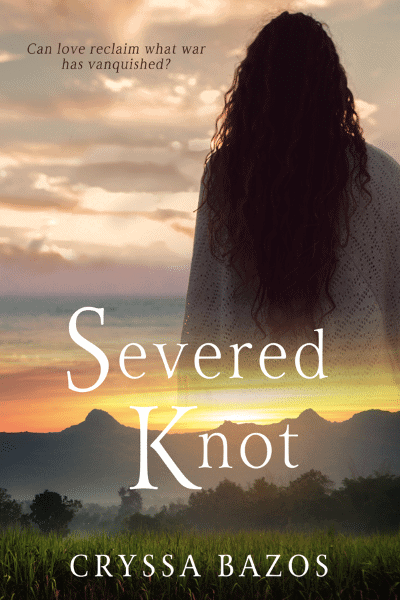 by Cryssa Bazos
Publication Date: June 7, 2019
W.M. Jackson Publishing
Genre: Historical Fiction/Romance
---
Barbados 1652. In the aftermath of the English Civil War, the vanquished are uprooted and scattered to the ends of the earth.
When marauding English soldiers descend on Mairead O'Coneill's family farm, she is sold into slavery. After surviving a harrowing voyage, the young Irish woman is auctioned off to a Barbados sugar plantation where she is thrust into a hostile world of depravation and heartbreak. Though stripped of her freedom, Mairead refuses to surrender her dignity.
Scottish prisoner of war Iain Johnstone has descended into hell. Under a blazing sun thousands of miles from home, he endures forced indentured labour in the unforgiving cane fields. As Iain plots his escape to save his men, his loyalties are tested by his yearning for Mairead and his desire to protect her.
With their future stolen, Mairead and Iain discover passion and freedom in each other's arms. Until one fateful night, a dramatic chain of events turns them into fugitives. Together they fight to survive; together they are determined to escape.
About the author
Cryssa Bazos is a historical fiction writer and 17th Century enthusiast, with a particular interest in the English Civil War (ECW). She blogs about English history and storytelling at her blog, the 17th Century Enthusiast, and is an editor of the English Historical Fiction Authors blog site.
Cryssa's debut novel, Traitor's Knot, a romantic tale of adventure set during the English Civil War. Traitor's Knot is the first in a series of adventures spanning from the ECW to the Restoration and is now available from Endeavour Press. The second book in the series, Severed Knot, will be released in June 2019.
For more about Cryssa, check her website HERE!
ALSO IN HISTORICAL FICTION
SIGN UP FOR OUR BEST BOOK RECOMMENDATIONS!