This post may contain affiliate links. If you make a purchase through these links, at no additional cost to you, I will earn a small commission.

by Nicola Harrison
⭐⭐⭐⭐⭐
Publication Date: June 4, 2019
Publisher: St. Martin's Press
Hardcover: 400 Pages
---
An epic and cinematic novel by debut author Nicola Harrison, Montauk captures the glamour and extravagance of a summer by the sea with the story of a woman torn between the life she chose and the life she desires.
Montauk, Long Island, 1938.
For three months, this humble fishing village will serve as the playground for New York City's wealthy elite. Beatrice Bordeaux was looking forward to a summer of reigniting the passion between her and her husband, Harry. Instead, tasked with furthering his investment interest in Montauk as a resort destination, she learns she'll be spending twelve weeks sequestered with the high society wives at The Montauk Manor―a two-hundred room seaside hotel―while Harry pursues other interests in the city.
College educated, but raised a modest country girl in Pennsylvania, Bea has never felt fully comfortable among these privileged women, whose days are devoted not to their children but to leisure activities and charities that seemingly benefit no one but themselves. She longs to be a mother herself, as well as a loving wife, but after five years of marriage she remains childless while Harry is increasingly remote and distracted. Despite lavish parties at the Manor and the Yacht Club, Bea is lost and lonely and befriends the manor's laundress whose work ethic and family life stir memories of who she once was.
As she drifts further from the society women and their preoccupations and closer toward Montauk's natural beauty and community spirit, Bea finds herself drawn to a man nothing like her husband –stoic, plain spoken and enigmatic. Inspiring a strength and courage she had almost forgotten, his presence forces her to face a haunting tragedy of her past and question her future.
Desperate to embrace moments of happiness, no matter how fleeting, she soon discovers that such moments may be all she has, when fates conspire to tear her world apart…
***
In an enchanting frame with uncontaminated natural beauties penned by Nicola Harrison, Montauk tell about a woman who finds her way to true happiness through losses, new scars, and the most precious gift: love.
Beatrice Bordeaux is going to spend her first summer in Montauk, surrounded by the wealthy elite of New York, and hopefully, she will reconnect with an always too busy husband, who seems to prefer everyone's company except hers.
This time he has promised things will go differently and they will finally give their marriage a second chance.
But she will be soon disappointed, again and will find herself spending more time alone or taking part in social activities to find good connections for her husband's business, than with the man she has once loved.
During the weeks alone, Bea starts to ponder on the reasons of the choices that have made her such a sad woman, trapped in a relationship that brings her all the superficial sparkle, but that not let her shine as the woman and wife her heart needs.
So, tired of that elite where she now belongs, Bea starts new connections with the locals, and their authenticity and simplicity brings her back to memories of her family and her childhood. She finally realizes what she really needs to be happy, but despite what her heart says, she also knows her status and present rich life comes with a high prize.
Nicola Harrison has crafted this story with all the things I love to find in a novel: a brilliant and complex main character that reveals her strength and altruism page after page, a pure love that will take the reader to enjoy every single moment of the storyline and that makes the characters so relatable, and also real and honest friendships.
This was one of my most anticipated books this year, and without a doubt, I'm happy to recommend it.
Thank you to St. Martin's Press for my copy, in exchange for my honest review.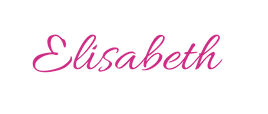 ---
ALSO IN
HISTORICAL FICTION