This post may contain affiliate links. If you make a purchase through these links, at no additional cost to you, I will earn a small commission.
A Novel
by Roseanna M. White
Publisher: Bethany House
Release Date: June 4, 2019
Paperback: 368 Pages
---
Publisher Description
Three years into the Great War, England's greatest asset is their intelligence network—field agents risking their lives to gather information, and codebreakers able to crack every German telegram. Margot De Wilde thrives in the environment of the secretive Room 40, where she spends her days deciphering intercepted messages. But when her world is turned upside down by an unexpected loss, for the first time in her life numbers aren't enough.
Drake Elton returns wounded from the field, followed by an enemy that just won't give up. He's smitten quickly by the too-intelligent Margot, but how to convince a girl who lives entirely in her mind that sometimes life's answers lie in the heart?
Amidst biological warfare, encrypted letters, and a German spy who wants to destroy not just them, but others they love, Margot and Drake will have to work together to save them all from the very secrets that brought them together.
***
When a highly secretive and intricate world meets brilliant characters, the result is a riveting story the reader won't put down.
I can't resist historical fiction books and The Number of Love was a page-turning story.
I'm more used to read about novels set during World War II, so I was even more curious to learn about a precedent period, and especially a world so new to me like the Codebreakers and the Room 40.
The story is written with precision and depth of understanding. Margot De Wilde is such a brilliant character, she is intelligent, with her numerical vision of the life: numbers mean everything and her impossibly dark eyes and her wit fascinated Drake Elton immediately. Her connection with numbers seems to give her the control of everything, at least until tragedy enters her life.
I've found Margot an incredible heroine and a relatable character in many ways, and I loved how Roseanna M. White described the events, the emotions, and this compelling world of the Codebreakers.
I already have another book of this author on my bookshelf, and I'm looking forward to reading it as soon as possible.
I'm so grateful to the author and Bethany House Publisher for providing me a copy of this book in exchange for my honest opinion.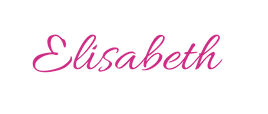 About the author
Roseanna M. White is a bestselling, Christy Award nominated author who has long claimed that words are the air she breathes. When not writing fiction, she's homeschooling her two kids, editing, designing book covers, and pretending her house will clean itself.
Roseanna is the author of a slew of historical novels that span several continents and thousands of years. Spies and war and mayhem always seem to find their way into her books…to offset her real life, which is blessedly ordinary.
For more about Roseanna, check her website HERE!
Praise
"This tale is replete with rich historical detail and fascinating information about the intelligence network during the war. The author's research shines through and adds such deep interest to the story, while the inspirational themes of faith, hope, courage, and the power of love lend depth and satisfaction."–Interviews and Reviews

"In this first in a new series by Roseanna M. White, her loyal readers will recognize cameos by old friends. Experience the mystery, romance, and danger of WWI with a dash of levity, in an inspirational novel about discernment and courage. . . . Fans of The Bletchley Circle and The Imitation Game will appreciate this novel look at the lives of the previous generation of codebreakers and analysts who aided the war effort."–Historical Novels Review"
ALSO IN HISTORICAL FICTION
SIGN UP FOR OUR BEST BOOK RECOMMENDATIONS!