Need help to diversify your reads?
Join my 2021 Reading Challenge and reach your goals a book a week!
Are you looking for new ideas to reach your reading goal, or you have no idea how to diversify your reads? Then, my ultimate Reading Challenge is perfect for you.
For all Types of Readers
Join me and my readers and have fun discovering all the 52 categories. You can also take a look at the book recommendations that will help you reach your goals easier.
As a book reader I've followed reading challenges for a couple of years now, and those really helped me to expand both my knowledge and book taste, but also let me pick those books at the bottom of my bookshelves, so this year, I'm thrilled to share my first Comet Readings' Reading Challenge, and hopefully, I'll help you to expand your interests and discover new books as well.
If you think a book a week is too much, that's not a problem. Feel free to pick all the categories you like and skip those you don't. The important thing is to have fun and spread the book joy.
If you're new to Comet Readings and want to stay updated with all the latest contents, join the newsletter and receive the printables of the 2021 Reading Challenge, to make this year together unforgettable.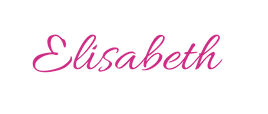 2021 Reading Challenge
A Gifted Book

International Bestseller

WWII Story

Reese Witherspoon Book Club Pick

Recommended By a Friend

Translated from Italian

A Debut Novel

A Royalty Inspired Novel

A Book Everyone is Talking About

A Classic

Food on the Cover

By Two Authors

Next Book in a Series

Famous Author You've Never Read

Set in Europe

Genre Out of Your Comfort Zone

Borrowed from the Library

Recommended by a Librarian

Coming of Age Novel

Goodreads Winner in 2020

Eye-Catching Cover

A Book About Books

Set in the 1950s

Longer than 400 Pages

Favorite Color on the Cover

Psychological Thriller

Becoming Movie in 2021

Reread a Favorite Book

Own Voice Story

Set in a Country You Want To Visit

A Summer Read

A Celebrity Memoir

A Most Anticipated New Release

A Contemporary Romance

Four Word Title

A Productivity Book

Set in the 1960s

Favorite Author

New York Times Bestseller

A Dual Time Line Novel

Historical Fiction Set in New York

A Social Issue Book

A 2021 Release

Less Than 200 Pages

A Family Drama

A Childhood Favorite

Oprah Winfrey Book Club Pick

About Immigration

A Christmas Novel

Last Add To Your To Be Read Pile

A Classic Novel Retelling

A Holiday Romance