This post may contain affiliate links. If you make a purchase through these links, at no additional cost to you, I will earn a small commission.
by Sarah Morgan
⭐⭐⭐⭐⭐
Publication Date: September 24, 2019
Publisher: HQN books
Hardcover: 368 Pages
---
A Wedding in December is Sarah Morgan's new holiday novel set in a perfect Christmas scenery.
This funny, charming and heartwarming new Christmas novel is USA TODAY bestselling author Sarah Morgan at her festive best!
In the snowy perfection of Aspen, the White family gathers for youngest daughter Rosie's whirlwind Christmas wedding. First to arrive are the bride's parents, Maggie and Nick. Their daughter's marriage is a milestone they are determined to celebrate wholeheartedly, but they are hiding a huge secret of their own: they are on the brink of divorce. After living apart for the last six months, the last thing they need is to be trapped together in an irresistibly romantic winter wonderland.
Rosie's older sister, Katie, is also dreading the wedding. Worried that impulsive, sweet-hearted Rosie is making a mistake, Katie is determined to save her sister from herself! If only the irritatingly good-looking best man, Jordan, would stop interfering with her plans…
Bride-to-be Rosie loves her fiancé but is having serious second thoughts. Except everyone has arrived—how can she tell them she's not sure? As the big day gets closer, and emotions run even higher, this is one White family Christmas none of them will ever forget!
***
I'm so happy Sarah Morgan wrote a new holiday novel. I loved this family that, with the flaws, the so different personalities, and at times overprotective behaviors, is ready to take the challenge to pursue a new path and find the happiness again, through new familiar eyes.⁠
⁠
After a few pages into A Wedding in December, I was quickly drawn into the story and it's so easy to feel connected with this family and their dynamics.
Maggie, with her dreams and the devotion to her role as a mom and wife; Katie the protective and loving old sister; and Rosie, the sweet little Rosie, always in need of protection, but now the one her sister has to start relying on to overcome her emotional scars. ⁠
⁠
Touching all the themes as family traditions, second chances, and forgiveness, and with Sarah's typical charming characters and engaging narrative, A Wedding in December is a more than a recommended read during the festive season.
A Wedding in December gave me all the Christmas feels and I'm very thankful to the publisher for my copy in exchange for my honest opinion.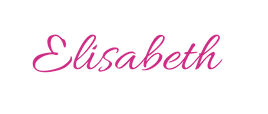 ---
About the author
USA Today bestselling author Sarah Morgan writes hot, happy, contemporary romance and women's fiction, and her trademark humor and sensuality have gained her fans across the globe. Described as "a magician with words" by RT Book Reviews, she has sold more than eleven million copies of her books.
She was nominated three years in succession for the prestigious RITA® Award from the Romance Writers of America and won the award three times: once in 2012 for Doukakis's Apprentice, in 2013 for A Night of No Return and in 2017 for Miracle on 5th Avenue.
She also won the RT Reviewers' Choice Award in 2012 and has made numerous appearances in their Top Pick slot. As a child, Sarah dreamed of being a writer, and although she took a few interesting detours along the way, she is now living that dream.
Sarah lives near London, England, with her husband and children, and when she isn't reading or writing, she loves being outdoors, preferably on vacation so she can forget the house needs tidying.
For more about Sarah, check her website HERE!
Praise
'You can always rely on Sarah Morgan to deliver blissful escapism, vicarious luxury and enough romance to warm your heart no matter how frosty your winter. A Wedding in December has to be a must-read item on your pre-festive To Do list' Penny Parkes, author of the bestselling Practice Makes Perfect
Read more

'Comfort reading at its best, all wrapped up in a tartan ribbon. Sarah Morgan will make your Christmas!' Veronica Henry

'I loved every sparkly, big-hearted, warm-hug moment of this gorgeous wintry tale'
Miranda Dickinson

'A feast of a book that left me wanting more'
Penny Parkes, author of Best Practice

'An uplifting and satisfying tale'
My Weekly

'I laughed, I cried, I held my breath. I absolutely adored it' Cathy Bramley

'A warm, wonderful, rich story told with care and skill that broke my heart and then put it back together again'
Alex Brown, author of The Secret of Orchard Cottage

'Jane Green meets Sophie Kinsella. Heart-warming, emotional, funny and real'
Jill Shalvis, New York Times bestselling author