10 Books for your Christmas Reading List

Hello everyone!
It is finally that time of the year when we start thinking about decorating our homes, planning on spending more time with family and friends, and being embraced by the Christmas spirit. I'm definitely one of those people super thrilled thinking about these holidays, which clearly are my favorites.
And of course, I couldn't spend this time without enjoying some special reads. In my 2019 Christmas reading list, I'm pretty sure you'll find some holly jolly books that will put you right into a cozy holiday mood and also make a perfect Christmas gift.
Happy Reading!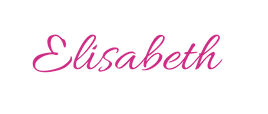 by Sarah Morgan
"Sarah Morgan comes with a new holiday novel and her entertaining, well-written characters, all set in a perfect Christmas scenery. Readers will love this family that, with its flaws, the so different personalities, and the excessive sense of protection is ready to take the challenge to pursue a new path and found again the happiness through new familiar eyes. "
In the snowy perfection of Aspen, the White family gathers for youngest daughter Rosie's whirlwind Christmas wedding. First to arrive are the bride's parents, Maggie and Nick. Their daughter's marriage is a milestone they are determined to celebrate wholeheartedly, but they are hiding a huge secret of their own: they are on the brink of divorce. After living apart for the last six months, the last thing they need is to be trapped together in an irresistibly romantic winter wonderland.
Rosie's older sister, Katie, is also dreading the wedding. Worried that impulsive, sweet-hearted Rosie is making a mistake, Katie is determined to save her sister from herself! If only the irritatingly good-looking best man, Jordan, would stop interfering with her plans…
by Jennifer Snow
If there's one gift Erika Sheraton does not want for Christmas, it's a vacation. Ordered to take time off, the workaholic surgeon reluctantly trades in her scrubs for a ski suit and heads to Wild River, Alaska. Her friend Cassie owns a tour company that offers adventures to fit every visitor. But nothing compares to the adrenaline rush Erika feels on being reunited with Cassie's brother, Reed Reynolds.
Gone is the buttoned-up girl Reed remembers. His sister's best friend has blossomed into a strong, skilled, confident woman. She's exactly what his search-and-rescue team needs—and everything he didn't know he craved. The gulf between his life in Wild River and her big-city career is wide. But it's no match for a desire powerful enough to melt two stubborn hearts…
by Debbie Macomber
Merry Knight is pretty busy these days. She's taking care of her family, baking cookies, decorating for the holidays, and hoping to stay out of the crosshairs of her stressed and by-the-book boss at the consulting firm where she temps. Her own social life is the last thing she has in mind, much less a man. Without her knowledge, Merry's well-meaning mom and brother create an online dating profile for her—minus her photo—and the matches start rolling in. Initially, Merry is incredulous, but she reluctantly decides to give it a whirl.
Soon Merry finds herself chatting with a charming stranger, a man with similar interests and an unmistakably kind soul. Their online exchanges become the brightest part of her day. But meeting face-to-face is altogether different, and her special friend is the last person Merry expects—or desires. Still, sometimes hearts can see what our eyes cannot. In this satisfying seasonal tale, unanticipated love is only a click away.
by Nancy Naigle
Growing up, Liz Westmoreland dreamed of taking over her grandparents inn located in the small mountain town of Antler Creek only for it to be sold before she ever got the chance. While browsing the internet, she stumbles upon a listing for what looks to be the picturesque inn and it's set to go to auction. Liz places a bid, and by a miracle, wins the auction. But when she gets there she finds the property in significant disrepair.
When Matt Hardy narrowly lost the inn and property that butted his land, he just hoped it wasn't another city slicker coming to make matters worse after the previous owners gutted the place for an art gallery. But the minute he recognized the sweet, freckle-faced girl from his childhood and heard her plans to reopen the inn, he jumps at the chance to help his childhood crush restore a place where he made so many fond memories.
While working on repairs, Liz and Matt discover her grandmother's collection of angels in one of the cabins. When the angels start mysteriously showing up all over the inn, she begins to look at them as reassurance—that restoring the inn is what she's meant to do. But when an accident leaves Liz feeling like she made a mistake, will Matt—and the residents of Antler Creek—be able to show Liz that she's found a home? And possibly true love as well?
by Brenda Novak
So much for forever. When Harper Devlin's rock star husband ditches her on his way to the top, she takes her two daughters to her sister's place in Silver Springs for the holidays, hoping family can heal her broken heart. But comfort comes in unexpected places when she crosses paths with local Tobias Richardson.
The moment Tobias spots Harper, he recognizes a sadness he knows all too well. After spending thirteen years in prison paying for his regretful past, Tobias is ready to make amends, and maybe helping Harper is the way to do it. But offering her a shoulder to cry on ignites a powerful attraction and a desire neither saw coming.
Fearing her reaction, Tobias doesn't reveal his checkered past. He's falling hard, and if Harper finds out, he'll lose her for good, especially because her famous ex is now trying to win her back. Secrets have a way of coming out, but maybe this Christmas will bring Tobias the forgiveness—and the love—he deserves.
by Jane Porter
Rory Douglas rarely returns to his home town of Marietta, choosing instead to unleash his demons competing on the American Extreme Bull Riding Tour. But after a particularly bruising season, Rory visits Marietta with the idea of buying an investment property and planning for a future he never imagined or wanted.
After ten years as a flight attendant, Sadie Mann has turned in her wings to focus on her shabby chic business and becoming a single mom. Adjusting to her new life is proving harder than she expected and the last thing she needs is unrequited love, Rory Douglas, home for the holidays. Everyone knows he avoids Marietta, Christmas, and settling down, so why is he back now?
Rory and Sadie have never had a chance, but maybe this Christmas will bring the miracle they're looking for.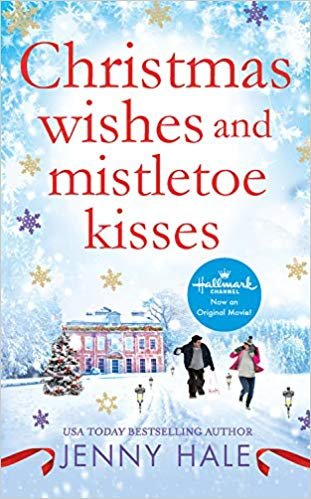 by Jenny Hale
Single mother Abbey Fuller loves her family more than anything, and she doesn't regret for a moment having had to put her dreams of being an interior designer on hold. But with her son, Max, growing up, she jumps at the chance when a friend recommends her for a small design job. How hard can it be?
Nick Sinclair needs his house decorated in time for his family's festive visit-and money is no object. What he doesn't need is to be distracted from his multimillion-dollar business-even if it is Christmas.
When Abbey pulls up to the huge Sinclair mansion, she has a feeling she might be out of her depth. And when she meets the gorgeous, brooding Nicholas Sinclair, she knows that she's in real trouble . . .
With the snow falling all around them, can Abbey make her dreams of being a designer come true? And can she help Nick to finally enjoy the magic of Christmas?
by Nancy Thayer
Christina Antonioni is preparing for the holidays at her Nantucket toy shop, unpacking last-minute shipments and decorating for her loyal Christmas shoppers. But when her Scrooge of a landlord, Oscar Bittlesman, raises her rent, it seems nearly impossible for Christina to continue business on the wharf.
Even so, Christina hopes there is a warm heart underneath Oscar's steely exterior. When she bonds with Wink, his sweet, young granddaughter who frequents the shop, it becomes clear that perhaps he isn't so cold after all. And with the help of Wink's uncle, who happens to be a charming and very handsome bachelor, this may be the best Christmas any of them could have ever imagined. Nancy Thayer's enchanting Nantucket setting provides the perfect backdrop for this holiday love story.
by Sarah Morgan
The McBride sisters all have different reasons for finding the holiday season challenging, but their adoptive mother is determined this year will be different. As the countdown to Christmas Day begins, arguments, connections and secrets start bubbling. The McBride family was made, not born—but will they be able to make this the magical family Christmas their mother has always dreamed of?
by RaeAnne Thayne
Elizabeth Hamilton has been lost. Trapped in a tangle of postpartum depression and grief after the death of her beloved parents, she couldn't quite see the way back to her husband and their two beautiful kids…until a car accident stole away her memories and changed her life. And when she finally remembered the sound of little Cassie's laugh, the baby powder smell of Bridger and the feel of her husband's hand in hers, Elizabeth worried that they'd moved on without her. That she'd missed too much. That perhaps she wasn't the right mother for her kids or wife for Luke, no matter how much she loved them.
But now, seven years later, Luke finds her in a nearby town and brings Elizabeth back home to the family she loves, just in time for Christmas. And being reunited with Luke and her children is better than anything Elizabeth could have imagined. As they all trim the tree and bake cookies, making new holiday memories, Elizabeth and Luke are drawn ever closer. Can the hurt of the past seven years be healed over the course of one Christmas season and bring the Hamiltons the gift of a new beginning?