This post may contain affiliate links. If you make a purchase through these links, at no additional cost to you, I will earn a small commission.

A novel
by Brenda S. Anderson
⭐⭐⭐⭐
On Sale: November 6, 2019
Publisher: Vivant Press
Hardcover: 230 Pages
---
Publisher Description
Can she love the child who broke up her marriage?
Nearly four years ago, Erin Belden's happy life became a shattered mess. After her husband admitted to an affair and that a child had been conceived, he left her and their young daughter for his new family. Now, she's finally ready to put the pieces of her life together. She's set to launch her own business and even thinks her heart might be open to romance—should the right man come along.
But just when everything seems to be lining up, she receives a devastating call: her ex-husband and his wife have been killed in a car accident, and Erin is listed in their will as their daughter's legal guardian.
How can she be a mother to the child—let alone love the child—who broke up her marriage? Does she have the courage to start over yet again and turn this mess into a mosaic of beauty?
A single mother's journey from bitterness to forgiveness
***
Emotional and uplifting, A Beautiful Mess is a delightful novel about a woman, a mother, taking all the life challenges and learning to face them with the power of love and faith.
This book title perfectly defines the plot. Because no matter how tough the situation appears, the characters penned by Brenda S. Anderson are motivated by good feelings, always looking for the good out of situations that at first might seem unbearable.
From the very first pages, you can see Erin as a protective mother and a determined woman who is going to find the right balance between her work and her new family of two instead of three. Yet she's far from being flawless. Inside she's very vulnerable, and the scars from her past are still there, ready to menace her serenity again.
When her ex-husband and his new wife die in a car accident, Erin becomes the legal guardian of the couple's daughter, Clara, who's also the reason why her husband left her and their daughter Mik, years before.
Even if she accepts this temporary situation, to also protect Mik and Clara's relationship, she's not ready for all the emotions quickly returning like a boomerang. She has to deal with all the memories, the pain, the rage, and start opening her heart to trust again and forgive the friend who abandoned her without any apparent reason when she needed him the most.
Reading A Beautiful Mess was such a pleasure, and with its characters and storyline, it has put at my heartstrings.
I'm very thankful to the author for a copy in exchange for my honest opinion, and I'm surely looking forward to her other books in the future.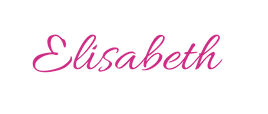 About the author
Brenda S. Anderson writes authentic, gritty, life-affirming fiction that shows God at work in people's messy lives. She enjoys live music and theater, walking the shores of Lake Superior, and sharing hot cocoa with friends and family. She lives near Minneapolis with her newly retired husband. Together, they plan to travel across the United States, checking items off their bucket list, beginning with a bus trip to Niagara Falls.
SIGN UP FOR OUR BEST BOOK RECOMMENDATIONS!