This post may contain affiliate links. If you make a purchase through these links, at no additional cost to you, I will earn a small commission.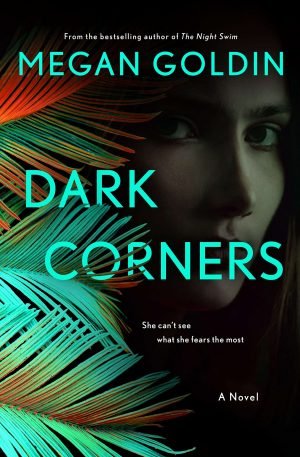 Publication Date: August 8, 2023
Publisher: St. Martin's Press
Hardcover: 352Pages
Publisher Description
Rachel Krall, the true crime podcaster star of Megan Goldin's acclaimed The Night Swim, returns to search for a popular influencer who disappears after visiting a suspected serial killer.

Terence Bailey is about to be released from prison for breaking and entering, though investigators have long suspected him in the murders of six women. As his release date approaches, Bailey gets a surprise visit from Maddison Logan, a hot, young influencer with a huge social media following. Hours later, Maddison disappears, and police suspect she's been kidnapped―or worse. Is Maddison's disappearance connected to her visit to Bailey? And why was she visiting him in the first place?

When they hit a wall in the investigation, the FBI reluctantly asks for Rachel Krall's help in finding the missing influencer. Maddison seems to only exist on social media; she has no family, no friends, and other than in her posts, most people have never seen her. Who is she, really? Using a fake Instagram account, Rachel goes undercover to BuzzCon, a popular influencer conference, where she discovers a world of fierce rivalry that may have turned lethal.

When police find the body of a woman with a tattoo of a snake eating its tail―identical to a tattoo Rachel had seen on Bailey's hand―the FBI must consider a chilling possibility: Bailey has an accomplice on the outside and a dangerous obsession with influencers, including Rachel Krall herself. Suddenly the target of a monster hiding in plain sight, Rachel is forced to confront the very real dangers that lurk in the dark corners of the internet.
About the author
Megan Goldin worked as a correspondent for Reuters and other media outlets, where she covered war, peace, international terrorism, and financial meltdowns in the Middle East and Asia. Now based in Melbourne, she is the author of The Escape Room, The Night Swim, and Stay Awake.
Praise
"An intriguing dive into the dark and mysterious world of social media influencers. The riveting plot and twists kept me turning pages until the jaw-dropping conclusion!" -Freida McFadden, New York Times bestselling author of The Housemaid
Read more

"A gripping story that is equal parts shocking, unnerving, and thrilling. Goldin takes the 'true crime' trope to new and unexpected territory." -Karin Slaughter, New York Times and #1 international bestselling author of Girl, Forgotten
ALSO IN
MYSTERY & THRILLERS