The Exciting List of June 2021 Book Releases
This post may contain affiliate links. If you make a purchase through these links, at no additional cost to you, I will earn a small commission.
What books are coming out in 2021?
Take a look at all the best June 2021 Book Releases!
This Month's Most Recommended
Welcome to another month and all the best books coming out. With a book for every taste, this month will leave the sign and I'm so excited to spread the word about all of these new book releases.
If you're new to Comet Readings, thanks for being here! Every month I recommend my most anticipated books of 2021.
I know that sometimes choosing between new books coming out is overwhelming, and I've tried my best to read and include a variety of genres, famous, and debut authors to make your reading experience the best and as diverse as possible.
Happy Reading!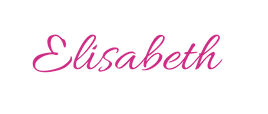 Women's Fiction
On Sale: June 1, 2021

Four famous siblings throw an epic party to celebrate the end of the summer. But over the course of twenty-four hours, their lives will change forever.
Historical Fiction
On Sale: June 1, 2021

When an American diplomat vanishes from his London home with his wife Iris and their two children in the autumn of 1948, the world is shocked. Four years later, Ruth Macallister receives a postcard from her twin sister, Iris, who is now in Moscow. Posing as the wife of a counterintelligence agent, Ruth has to rescue the Digbys from behind the Iron Curtain.
Young Adult Fiction
On Sale: June 1, 2021

Romance
On Sale: June 1, 2021

Two exes reach a new level of awkwardness when forced to take a road trip together in this endearing and humorous novel by the author of the international bestseller The Flatshare.
The Secret Keeper of Jaipur
Women's Fiction
On Sale: June 22, 2021

In Alka Joshi's riveting new novel, henna artist Lakshmi arranges for her protégé, Malik, to intern at the Jaipur Palace. But when a state-of-the-art cinema balcony crashes fatally on opening night, Malik suspects something more sinister than the official explanation and sets out to discover the truth.
by Marie Benedict and Victoria Christopher Murray
These are my most anticipated book releases of June 2021. Let me know if you find something interesting or if you already read and enjoyed one of these titles.
Happy Reading!