This post may contain affiliate links. If you make a purchase through these links, at no additional cost to you, I will earn a small commission.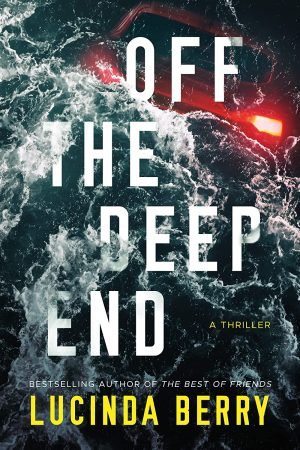 Publication Date: January 10, 2023
Publisher: Thomas & Mercer
Hardcover: 271 Pages
Publisher Description
From the bestselling author of The Best of Friends comes a heart-stopping psychological thriller about the shades of truth and the power of lies in the wake of one mother's unspeakable loss.
Therapist turned stay-at-home mom Jules Hart's idyllic suburban life shatters when she crashes her car into an icy lake. Her son and another teenage boy plunge into the water with her, but Jules can only manage to save one―the wrong one.
Reeling from the death of her son, Jules spirals into a violent and unstable mental state. Ten months after the accident, she's still trying to reckon with the fact that she rescued Isaac Greer, another woman's child, when Isaac suddenly vanishes.
Jules finds herself at the center of a massive police investigation. While she harbors her own dangerous secrets, Jules is adamant that she didn't take Isaac. But then who did? Is Isaac the victim of a dangerous killer who's been targeting boys in the Midwest? Or is someone else pulling the strings in this deadly game?
About the author
Lucinda Berry is a former psychologist and leading researcher in childhood trauma. Now she writes full time, using her clinical experience to blur the line between fiction and nonfiction. She enjoys taking her readers on a journey through the dark recesses of the human psyche. Her work has been optioned for film and translated into multiple languages.
Read more about Lucinda ON HER WEBSITE
Praise
"As usual, Berry tightens the screws smartly in the opening pages and never lets up, and as usual, her ending is more intent on deepening the nightmare than providing a plausible explanation for it. Warning: the title applies as much to the audience as to the characters." —Kirkus Reviews
"A well-done mystery with a plausible yet surprising ending." —Library Journal
Read more

"As the suspense mounts, the action drives to a harrowing conclusion. Berry delivers the goods." —Publishers Weekly
ALSO IN
MYSTERY & THRILLERS