Sunday Brunch with… Audrey Wick
Happy Sunday my lovely readers!
It's a great pleasure having a talented debut author as my guest today. Her first book in the Texas Sisters series, Finding True North, has been released by Tule Publishing on April 12, 2018. Her second book, Coming Home, releases on July 26, 2018
Our special author is…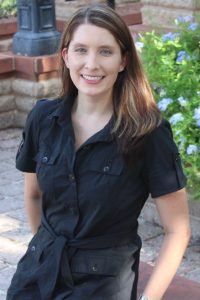 She writes for Tule Publishing and is a full-time English professor at Blinn College in Texas. Audrey believes the secret to happiness includes lifelong learning and good stories. But travel and coffee help. She has journeyed to over twenty countries–and sipped coffee at every one.
Hello Audrey, thank you for being our guest today! I'm so happy to have this opportunity.
It's absolutely my pleasure, Elisabeth! I love connecting with readers and the entire bookish community.
Describe yourself with three adjectives.
Caring, ambitious, and friendly
Choose three adjectives for your last novel, Finding True North.
Sweet, authentic, and hopeful
What inspired you to write the Texas Sisters Series?
My favorite element of telling a story is setting. I love traveling, and sharing a love of place through writing brings me joy. I not only want readers to experience Texas through my writing but also to experience friendship, motherhood, and sisterhood, all of which are part of the Texas Sisters series.
Who was your favorite character to write and why?
I loved writing the sister scenes between Paige and Mallory in both books. There's such an authenticity to their relationship that it was fun to capture their everyday interaction.
Who was the first person you told about it?
My longtime boyfriend has been my biggest personal supporter, and he's the first one I told after learning about the publisher's interest in my work. He was as thrilled as I was!
Could you tell us more about your new novel, Coming Home?
Paige's sister, Mallory, gets her story told in Coming Home. She teaches at a college in New Mexico, and when a student attacks her on social media, she takes a forced sabbatical to Texas to live with Paige. But sparks fly with her moving man during the road trip, which makes her reconsider where she feels most at home.
What author/s has/have most influenced your writing?
What a tough question! So many writers have influenced me over the years. As a teen, I read series books by Ann M. Martin (The Babysitters Club) and John R. Erickson (Hank the Cowdog). In college, I enjoyed Sandra Cisneros and Cormac McCarthy. Fiction writer Beth Wiseman and non-fiction writer Lynne Cox were early supporters of my writing journey, so their books are special to me.
What was the funny part about writing this lovely series? And what was the strongest feeling?
Writing a cat into book two forced me to "research" by observing one, which was quite funny. I wanted to develop Bella in Coming Home as a character with true personality traits, so watching a cat put me in the right frame. At times, Bella wanted to steal the show!
What does literary success look like to you?
Any time a writer completes a project and is ready to show it to a reader, there's an element of success. For traditional publishing, which is the route I took, success means seeing a project to completion. I've been fortunate to have Tule Publishing to help me do that and remain grateful that they launched my books into the world.
What are the things you love most in your daily life?
I have always enjoyed simple pleasures: good meals, long walks, meaningful conversations. Sometimes these are at home, and sometimes they occur elsewhere. For instance, every summer for the past decade I've made it a point to travel internationally, and that fuels me with new experiences and opportunities.
What is the best compliment you've ever received?
A divorced mother told me that I hit all the right emotions in Finding True North with my heroine, and that compliment made me proud. Providing a window into another woman's experience in fiction is powerful, and when readers experience that, it brings me joy.
Are you already thinking/working on a new novel?
Absolutely! I'm always writing. I have a third connected story to the Texas Sisters set that I'd love to see published, but I also have a couple of new story ideas brewing for Tule Publishing. I also just finished a summer beach read manuscript that my agent is reviewing.
Could you share a happy photo and tell us more about that moment?

In northern Thailand, I visited the Elephant Nature Park, an animal rescue and rehabilitation center in Chiang Mai. Interacting with free-roaming elephants in their natural habitat was incredible. Here, I helped bathe one! Thailand is known as the Land of Smiles, and I was certainly smiling the entire time I was there.
Thanks to Audrey, we have an ebook copy of Finding True North to give away!