This post may contain affiliate links. If you make a purchase through these links, at no additional cost to you, I will earn a small commission.
by Nancy Naigle
⭐⭐⭐⭐⭐
A snowy small town.
A snow globe that grants wishes.
A love that's meant to be.
Evergreen, Vermont is about to be in the rearview mirror of Allie Shaw's vintage red pickup truck. It's hard to say goodbye to her small town and her veterinarian practice, but she's moving to Washington D.C., where her big-city-loving boyfriend lives. Ever since Ryan Bellamy's wife died, he hardly knows how to celebrate Christmas. He's decided to take his daughter Zoe to Florida, and Evergreen is just a quick stop on the way to the airport. While they're there, Zoe partakes in a local tradition, making a Christmas wish on the snow globe at the town diner. But neither Allie's nor Ryan's Christmas goes as planned. They've checked their wish lists twice, and they didn't say anything about meeting someone new…or about a fresh chance at love.
* * *
Embracing new directions on Christmastime.
"Only wishes your heart truly wanted even had a chance of being granted."
Small towns and Christmastime always create such a heartwarming atmosphere, and if you add Nancy Naigle as storyteller, the result is a beautiful Christmas tale. I already read other books by this author and every time I love her ability to paint sweet and engaging stories. I really enjoyed this adorable storyline and how the characters are described. Allie is trying to find herself and her place in the world embracing new possibilities far from her small town, Evergreen. Ryan hopes to create new traditions with her little girl, Zoe, or at least he wishes to walk far away from their family's traditions, those which belongs to their life before her wife's death. But as always, it doesn't matter how many lists we do, the best part of a plan still remains to enjoy its changes… I was so happy to read this book that leaves the reader with a sense of optimism and happiness. In my opinion, this novel deserves five out of five stars.
Thanks to the author and NetGalley for providing me with an ARC in exchange for an honest review.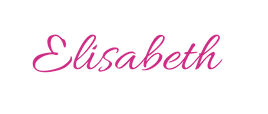 ---
Publication date: July 10, 2018 Paperback: 264 pages Publisher: Hallmark Publishing Language: English
---