This post may contain affiliate links. If you make a purchase through these links, at no additional cost to you, I will earn a small commission.
by Audrey Wick
⭐⭐⭐⭐
Publication date: April 12, 2018
Paperback: 298 pages
Publisher: Tule Publishing
---
Publisher Description
Life in a small town has always suited Paige Fredrick. She loves going to work near the courthouse square and riding her bike nearly anywhere she chooses. But after her divorce, she can hear her neighbors' whispers and the gossip mill churning.
Everett Mullins has worries of his own as he finds himself back in his hometown, providing temporary care to his ailing mother while trying to run their family farm. A chance meeting reunites him with Paige, his crush from high school. But when he discovers her little white lie, he questions what they've started building.
As Paige makes a new life, can she find direction with Everett? Or has too much damage already been done to navigate a romantic relationship built on a lie?
* * *
In Finding True North, debut author Audrey Wick delivers an engaging story about losses, fears, and second chances.
Paige Frederick loves living in a small town, but after her divorce, she needs time to fit in her new role as a single parent and find her balance between work, family, and some alone time. When Everett Mullins comes back in her life, she prefers to tell him a "white lie". But it's commonly known that if feelings are involved, also white, defensive lies could put in jeopardy new relationships.
Everett's past has left great pain in his heart, and with her mom's disease, he decides to temporarily stay in his hometown and help his parents in dealing with the chemo treatment. But when he meets Paige, all his past feelings come back like a boomerang, letting him feel alive again -sometimes like a teenager- despite all the circumstances.
But trust is a valuable gift and lies inevitably compromise it.
And despite her reasons to lie, Paige will face the sad consequences of her behavior.
The characters are charming and well written, and even though I didn't like Paige's behavior in hiding such an important part of her life, it's impossible do not like her, because behind those lies, there is a woman who needs to hide her weaknesses to protect what remains of her family and stability.
Also, the storyline is really fluent, and I loved how the author created a compelling narrative through little details and genuine characters.
In my opinion, this novel deserves four out of five stars, and I cannot wait to read Audrey Wick's next book and the second in the Texas Sisters series.
Thanks to the author for providing me with an ARC in exchange for an honest review.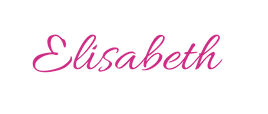 SIGN UP FOR OUR BEST BOOK RECOMMENDATIONS!