Comet Readings' 2023 Reading Challenge
Are you ready to join the 2023 Reading Challenge? It's a great way to change up your reading habits, explore new book selections, and share suggestions with other passionate readers.
Ah, the delight of finishing a reading challenge! I've always been an avid reader but not necessarily an efficient one. Reading challenges have really helped me accomplish my goals and get new ideas for switching up my reading routine.
My reading preferences have transformed over the years, and challenges have helped me broaden my horizons and read outside my comfort zone. Finishing a challenge is incredibly rewarding and helps me break down my reading list into achievable goals. After taking on several challenges, I've been able to explore a wide range of genres and books. Last but not least, they have also encouraged me to tackle those titles that had been waiting at the bottom of my tbr pile for far too long.
Now it's your turn to take advantage of all the benefits you get from doing a reading challenge. From a travel-themed read to book clubs' most recommended to diverse authors and international reads, this year's different categories are sure to inspire you.
Since I began my own reading challenge in 2021, I have been having a blast, and I'm excited to continue it this year! I have a great selection of books for the challenge, as each prompt is based on titles I alredy to read or I hope too very soon. From award-winning titles to bestsellers and classics, these books are sure to keep you entertained. Get ready and join me in exploring these fantastic new books!
This Reading Challenge is perfect for you
if you're looking to try something new. This year's reading challenge comes with 52 prompts; from great books by new authors to productivity books and adventure stories, there's sure to be something that catches your eye. Pick a title for each prompt and create a unique read selection tailored to your interests. You'll be able to expand your reading repertoire, find great new books, and get the satisfaction of achieving your goals one book at a time. There's an option for everyone – foreign countries, strong female protagonists, and more. This year, you'll also have the chance to share your reads and engage with other book lovers to discover great new titles in our Facebook Group.
BE CURIOUS, ACCEPT THE CHALLENGE, AND BECOME A PASSIONATE READER!
I can't wait to see what you choose and hear your thoughts on the books throughout this challenge. Download the Reading Challenge 2023 template to track your readings and start reading with our community of passionate readers. Don't forget to join the FB group discussion thread for even more fun!
Happy Reading!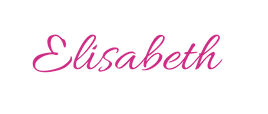 Reading Challenge 2023
★ Bestseller Published in 2022
★ Published the Decade You Were Born
★ With a Fierce Female Protagonist
★ A Classic You Haven't Read Before
★ Dystopian Novel
★ Set in Another Country
★ About a Toxic Relationship
★ With a Color in the Title
★ Set on an Island
★ About a Librarian
★ A Magical Realism Novel
★ New York Times Bestseller
★ Classic Novel Retelling
★ About Mother-Daughter Relationship
★ Time Travel Book
★ Debut Novel
★ Goodreads Winner in 2022
★ Set During Wartime
★ Banned Book
★ Summer Read
★ Read with Jenna Book Club Pick
★ Coming-of-age Novel
★ Written by a Nobel Prize
★ Gothic Novel
★ Hyped New Thriller/Mystery
★ Fantasy Book
★ By Two Authors
★ That Inspired A Movie
★ Reese Whiterspoon Book Club Pick
★ First Book in a Series
★ Family Drama
★ Pulitzer Prize Winner
★ Horror Novel
★ Historical Fiction Set in New York
★ Book About Cults
★ International Bestseller
★ 2023 Release
★ Royalty-inspired Fiction
★ Oprah Winfrey Book Club Pick
★ With a Stunning Cover
★ Historical Fiction Published in 2022
★ Set in Your Hometown or State
★ About a Road Trip
★ Memoir or Biography
★ With A Color in the Title
★ About Music
★ With Dual Timelines
★ Favorite Author
★ Holiday Romance
If you have been considering joining the Reading Challenge but feel intimidated by the amount of reading required, don't give up! We know that even our most avid readers sometimes find it hard to keep up with a steady flow of books. That's why you can simply follow the monthly mini-challenges.
By signing up for the challenge prompts, you will receive a weekly reading selection right in your inbox. This way, you can fit engaging stories into your busy schedule and still have time to discuss the book with other members of the Reading Challenge community.
Join me today to receive exclusive content and make 2023 an unforgettable year packed with thought-provoking books! I can't wait to see what stories you discover along the way.