This post may contain affiliate links. If you make a purchase through these links, at no additional cost to you, I will earn a small commission.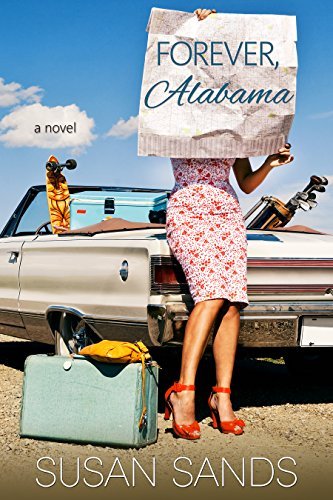 by Susan Sands
⭐⭐⭐⭐⭐
Forever Alabama is such a lovely novel about second chances with all the southern charm. And also this time, Susan Sands captivates her readers from the very first pages…
Everybody loves local attorney and favorite son, Ben Laroux. Well, at least everybody of the female persuasion–until he meets Sabine O'Connor. She loathes him and makes no secret of her feelings, even when he pours on his famous charm hoping to thank her for helping his family. Ben has never been told no, and if there's one thing he's never walked away from, it's a challenge.
Sabine hopes she's finally found peace and safety in the small town of Ministry. She's changed her name to escape her painful past and her shameful family secrets. Ben Laroux is a gorgeous and sexy complication she can't afford, but also can't resist. However, when her past threatens to derail her present and future, Ben might be the only man she can trust.
***
In Forever Alabama, Susan Sands engages her readers with a new and exciting relationship between a successful lawyer and the local therapist.
Every woman in Ministry has a thing for Ben Laroux, except for Sabine O'Connor, the town shrink/secrets keeper. Even if they haven't really had the chance to spent time together, Sabine seems to have a particular aversion to Ben's handsome façade.
But he was one of those men. All charm and manners and white, straight teeth—like a wolf. She was all done with that kind of misrepresentation. They always started out just fine, until their phony representative took off for the hills, and left the real guy behind.
Most of her fears are obvious consequences of her past and secret life, which need to remain hidden. But Ben really wants to have his chance, and when he finally takes her on a date, both will discover overwhelming emotions denied for too long.
BEN HAD UNDERSTOOD that Sabine was different from the moment they'd met. He never even considered a ridiculous two-date rule with her, and it wasn't because she'd treated him like a total scumbag. She'd made the ground shake for him.
But Sabine's past could easily catch up with her and jeopardize all her efforts for a quiet, and joyful life.
I really like this new chapter in Ministry. Susan Sands captivates her readers from the very first pages. I found this third book of the Alabama Series more intriguing and suspenseful than the previous ones, and as always, the author describes the characters amazingly with all their assets and flaws, and this makes them so familiar and real.
I really like the way Ben and Sabine connected and developed a sparkling and deep relationship. This book of the series highlights the importance of the family bond, but in a new light. Sometimes family represents our main strength and anchor. In other cases, through adversity, it helps us to find our own path. Forever, Alabama is very well written and a delight to read. I highly recommend it.
This book deserves five out of five stars.
I highly recommend it.
This book deserves five out of five stars.
I was provided a copy from Readers' Favorite in exchange for an honest review.
---
About the author
Susan Sands grew up in Northwest Louisiana but has strong Cajun roots (Southern Louisiana) on both sides of her family. Now, she lives in the Atlanta suburbs with her husband and three children.
She writes Southern romantic women's fiction. She's also a member of the Atlanta Writer's Club, Georgia Romance Writers, and Romance Writers of America.
She's represented by Erin Niumata at Folio Literary Management.
She visits book clubs, bookstores, libraries, and literary festivals whenever she's invited; and she loves to connect with her readers.
For more about Susan, check her website HERE!
SIGN UP FOR OUR BEST BOOK RECOMMENDATIONS!