This post may contain affiliate links. If you make a purchase through these links, at no additional cost to you, I will earn a small commission.
by Lola StVil
⭐⭐⭐
Publication Date: December 1, 2015
Series: Guardians Series
Print Length: 302 pages
---
Publisher Description
Fifteen year-old Emmy Baxter is certain nothing exciting will ever happen to her. That is until she is viciously attacked by hoards of demons on her way to class. A team of powerful angels, who earlier posed as her classmates, comes to her rescue.
Emmy soon learns that her name is the only clue given in the quest to find the location of a sacred map that shows the way to 'the bridge of souls'. If evil gains access to the souls, it will use them to create an army and annihilate the world. Emmy has no idea where the map could be or why her name was given as a clue. But that doesn't stop evil from hunting her all over the posh Upper East Side of New York City.
While battling evil and still trying to make it to class on time, Emmy finds herself falling hopelessly in love with team leader; Marcus Cane. Emmy is shocked to find out that Marcus is deeply in love with her. Unfortunately, the team's all-knowing guide makes a frightening prophecy: "If Marcus and Emmy unite, the world will burn…"
Will Emmy and Marcus stay away from each other if it means saving the world? Or will they give into their all-consuming love? If being with "the one" meant the end of all things, could you stay away? (Synopsis courtesy of Amazon)
Guardians: The Girl is the first book in the Guardians Series. In this paranormal romance, Lola StVil describes what happens to a sixteen New Yorker, Emerson Baxter, when discovers a new world of angels and demons.
In this new reality, where good and evil are divided into many groups and roles, Emmy will find and lose true friends, and her feelings will be turned upside down by the presence of the first guardian, Marcus. Although in a normal situation she would act as the good girl and respect the relationship between Marcus and Ameana, she finds impossible to control her feelings and also avoid him.
While Emmy needs to manage this relationship, the guardians, teen angels with superpowers, fight to save the humanity, seeking the important and most wanted clue in her past.
This was my first book by Lola StVil, and I find the storyline with so many twists and turns really entertaining. The characters are well described, and also their behaviors, that sometimes appear unlikely for the role they have in this battle to save the world, is okay if we consider their living like "teenagers". For example, we could think about Emmy's attitude which sometimes appears too courageous for her age, other times unbelievably unreasonable.
I appreciate the author's descriptive style, and actually, I'm curious to read the second book in the Series.
In my opinion, this book deserves four stars out of five.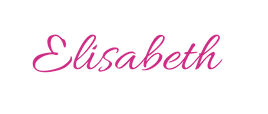 About the author
Lola StVil is a New York Times and USA Today bestselling author living in California.
She attended Columbia College in Chicago, where her main focus was creative writing. In addition to plays, she also writes screenplays and short stories.
She has been commissioned to write for ABC, CBS and Princeton University. She won the NAACP award for her play "The Bones of Lesser Men". In addition to being nominated for LA Weekly awards. Her work has also received positive reviews from The LA Times, Variety and LA Weekly. Guardians: The Girl was her first novel.
RECOMMENDED IN YOUNG ADULT FICTION