This post may contain affiliate links. If you make a purchase through these links, at no additional cost to you, I will earn a small commission.
A novel
by Jessica Kate
⭐⭐⭐⭐
Publisher: Thomas Nelson
Release Date: July 30, 2019
Genre: Romantic Comedy
---
Publisher Description
There's a fine line between love and hate . . . And for the last seven years, Natalie Groves has hated Jeremy Walters.
Natalie Groves was meant for great things. But soon after her fiancé left, Natalie's father was diagnosed with cancer. Suddenly her grand plans evaporated . . . and God felt very far away.
Fast-forward seven years, and an internship presents Natalie a chance at her destiny—but she needs a job to work around it. And the only offer available is worse than a life sentence. Her ex Jeremy, now back in town, is desperate for help with his infant son and troubled teenage niece, Lili. And Natalie may be just the one to help Jeremy . . . provided they don't kill each other in the process.
When Jeremy and Natalie join forces, sparks fly. But will either of them get burned along the way?
***
Love and Other Mistakes by debut author Jessica Kate was a nice romance about love, second chances and the weaknesses of the human being.
I was so glad for the chance to read and review this book, whose cover immediately caught my attention and it didn't fail my expectations.
Probably, after having read the synopsis, I was expecting something more light and funny, but this novel has a deeper storyline and the characters sound so real and their stories well intertwined, that it positively surprised me.
The story starts following Natalie, who has been dumped by her fiancé weeks before their marriage, which has inevitably destabilized her life. So, when she decides to come back home some years after, the last thing she's expecting is to run into her ex, Jeremy, who is back in town too. And he's a single dad.
Meanwhile, we meet Natalie's parents, Mike and Steph (Jeremy's brother and sister-in.law) and Lili (Jeremy's niece and Mike and Steph's daughter) and along the way, we can observe how the author describes their flaws and the dynamics of their relationships, in a never judgemental way.
I would be happy to recommend to anyone who appreciates some drama, real characters, and wants to read a well-written debut novel.
I received a copy of this book from the publisher via NetGalley to read and review. All opinions are my own.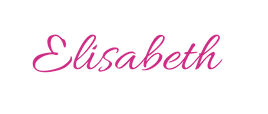 ---
About the author
Australian Jessica Kate is a sassy romance author and addict.
Her novels feature wit, snark and grit, and her StoryNerds podcast gives her a chance to nerd out with others about these ingredients in books, movies and TV.
She has a passion for garlic bread, theme parks and Batman.
For more about Lily, check her website HERE!
SIGN UP FOR OUR BEST BOOK RECOMMENDATIONS!