Everything The Heart Wants
This post may contain affiliate links. If you make a purchase through these links, at no additional cost to you, I will earn a small commission.
by Savannah Page
⭐⭐⭐⭐⭐
Publication Date: December 12, 2017
Publisher: Lake Union Publishing
Paperback: 316 Pages
---
Publisher Description
Writer Halley Brennan couldn't dream up a better love story than her own. Married for eleven years, she and her husband, Adam, are still living their happily ever after. They both know what they want—and don't want—for their life together. And that includes being child-free. But when one of them has a change of heart about wanting a baby, it brings their marriage and life plans into harsher focus.
Devastated that this bombshell might destroy their relationship, Halley finds comfort in her closest friends: Nina, who's finally pregnant after years of trying; her sister, Charlotte, an overwhelmed mother of three; and Marian, a successful businesswoman who regrets letting go of her one true love.
Now, with their guidance and support, Halley begins a painful journey of self-discovery. As she searches her heart to make a life-changing decision for both herself and Adam, she realizes that someone is bound to get hurt. Will their perfect love be too great a sacrifice for everything her heart wants?
***
I've had some of Savannah Page's books in my TBR list for some months, but last week I finally had the opportunity to read her latest amazing novel, Everything the Heart Wants.
In her new novel, Everything The Heart Wants, Savannah Page created relatable characters and a thought-provoking story that I couldn't put it down.
This book follows the writer Halley Brennan on an emotional and psychological journey to find out what true love means in her marriage.
She is living a happy life with her husband Adam, when he reveals his deep desire to have a baby, and with that, he overturned their plan of a child-free marriage, along with their balanced relationship. While Halley has to take some painful and important decisions, she also rediscovers a new form of love, sometimes hard, sometimes touching, always unconditional, and an unpredictable journey.
"What honest and unconditional love is. Sometimes love is taking a step back; sometimes it's moving forward. Sometimes it's letting go; sometimes it's holding on. Sometimes it's taking it back . . . chasing it."
I think Savannah has done an amazing job creating different women's personalities, each one pursuing a different happy ending. Beautifully written and developed, this book offers each woman the opportunity to relate with this group of women and appreciate the endearing honesty of Halley, the sweetness of Nina, the strength of Charlotte, and the generosity of Marian.
"There's no prescription for love, no indisputable explanation for how your heart feels or what you do because of love. It's that raw, unexplainable feeling you have when you hold a baby in your arms, when you gaze into your partner's eyes, when you accept that love comes in a variety of forms, happiness in a number of shapes, individual truths in all kinds of sizes."
Everything the Heart Wants gives the reader a great opportunity to think about the definition of love, and how sometimes we need to draft new shapes to our feelings to rediscover its true essence.
Thank you, Savannah, for this great read.
I was provided an ARC from NetGalley in exchange for an honest review.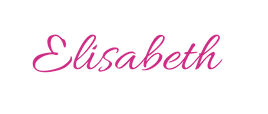 ---
About the author
Savannah Page is the author of Everything the Heart Wants, A Sister's Place, and the When Girlfriends series, heartfelt women's fiction. Sprinkled with drama and humor, her writing celebrates friendship, love, and life.
A native Southern Californian, Savannah lives in Berlin, Germany, with her husband, their Goldendoodle, and her collection of books.
For more about Savannah, check her website HERE!
SIGN UP FOR OUR BEST BOOK RECOMMENDATIONS!