This post may contain affiliate links. If you make a purchase through these links, at no additional cost to you, I will earn a small commission.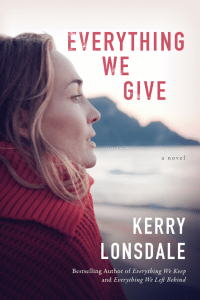 by Kerry Lonsdale
⭐⭐⭐⭐⭐
Publication date: July 3, 2018
Paperback: 318 pages
Publisher: Lake Union Publishing
---
Publisher Description
From the author of Everything We Keep comes the final novel in the Amazon Charts and Wall Street Journal bestselling Everything Series. Brimming with suspense, mystery, and romance, Everything We Give brings to a powerful close the gripping series of love, lies, and the secrets families keep.
Award-winning photographer Ian Collins made only one mistake in life, but it cost his mother her freedom and destroyed their family, leaving Ian to practically raise himself. For years he's been estranged from his father, and his mother has lived off the grid. For just as long, he has searched for her.
Now, Ian seemingly has it all—national recognition for his photographs; his loving wife, Aimee; and their adoring daughter, Caty. Only two things elude him: a feature in National Geographic and finding his mother. When the prized magazine offers him his dream project on the same day that Aimee's ex-fiancé, James, returns bearing a message for Ian but putting a strain on his marriage, Ian must make a choice: chase after a coveted assignment or reconnect with a mysterious woman who might hold the key to putting his past to rest. But the stakes are high, because Ian could lose the one thing he holds most dear: his family.
* * *
I was eagerly waiting for this book, the third and the final installment in the Everything Series and I was so happy to read this ARC. Kerry Lonsdale has fantastically written this last compelling chapter.
In Everything We Give the narration alternates between the present and past events of Ian's life and from the beginning I was absorbed in this fantastic story of love, sacrifices, and hopes. Reading this book evokes so many strong feelings and the characters, as in the previous books, are brilliant and deep, and you'll love them.
It was so intense reading about the theme of mental illness and from a child's point of view. I loved how the author concludes this series with an engaging, emotional, and unforgettable story.
If you already read the previous books, don't miss this one, you'll love it as much as the other two; and if you didn't…I absolutely recommend this series by the brilliant author, Kerry Lonsdale.
Thanks to the author and NetGalley for providing me with an ARC in exchange for an honest review.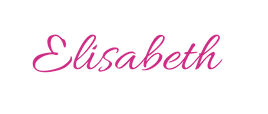 About the author
Kerry Lonsdale believes life is more exciting with twists and turns, which may be why she enjoys dropping her characters into unexpected scenarios and foreign settings. She is the Amazon Charts, Wall Street Journal, and #1 Amazon Kindle bestselling author of The Everything Series, and the iBooks audiobook bestseller and 2017 Top 100 Kindle Book All the Breaking Waves. She is the recipient of the Lake Union Publishing Golden, Platinum, Sapphire, and Diamond Quill awards, and her stories have placed in numerous writing contests. Her books are sold worldwide in more than 25 countries and have been translated into 22 languages (and counting).
Kerry graduated from California Polytechnic State University, San Luis Obispo, and is a founder of the Women's Fiction Writers Association, an international organization of over 1,000 writers. She resides in Northern California with her husband, two children, two naughty kitties, and an aging Golden Retriever convinced she's still a puppy.
For more about Kerry, check her website HERE!
Praise
"Fans will not be disappointed in this stunning conclusion to the Everything Series. With Lonsdale's signature twists and turns, nothing is a given until the last, satisfying page. I cried, I bit my nails, and I lost myself in images of wild horses galloping across rural Spain as I journeyed through Ian's past and present. A page-turner about the devastating impact of mental illness and dark secrets on a family, Everything We Give is also a story filled with the enduring power of love." —Barbara Claypole White, bestselling author of The Perfect Son and The Promise Between Us
Read more

"Kerry Lonsdale gives everything away in this final book in the Everything Series, Everything We Give. Questions involving an enigmatic woman, the mystery of her name and her identity, and her connection to Ian kick off what is a fast-paced and sensual story of suspense. Like Everything We Keep and Everything We Left Behind, books one and two in this delectable and layered series, Everything We Give is the frosting on the cake, delivering more than one surprise and a total knock-out punch of an ending." —Barbara Taylor Sissel, bestselling author of The Truth We Bury and What Lies Below

"Kerry Lonsdale brings the conclusion to the Everything Series to a magnificent ending. Ian's journey through past and present is a trip to remember. A fast-paced thriller with romance and intrigue. Bravo Kerry!" —Kaira Rouda, USA Today bestselling author of Best Day Ever

"Everything We Give is a satisfying conclusion to this series, which began with a funeral when there should have been a wedding, and ends with the final fallout from the mysterious woman who warned the almost-widow that all was not as it seemed. Lonsdale has woven together a tapestry of characters—Aimee, Ian, James—whose lives are intertwined in ways even they don't entirely know. [It's] both a romance and a mystery, [and] readers will turn these engrossing pages quickly to find out what their final fates would be. Fans of this series will not be disappointed." —Catherine McKenzie, bestselling author of Hidden and The Good Liar
SIGN UP FOR OUR BEST BOOK RECOMMENDATIONS!