This post may contain affiliate links. If you make a purchase through these links, at no additional cost to you, I will earn a small commission.
---
A Novel
by Cathy Lamb
⭐⭐⭐⭐⭐
On Sale: August 29, 2017
Publisher: Kensington Books
Paperback: 480 Pages
---
In No Place I'd Rather Be, food, family, and secrets combine in Cathy Lamb's emotional and deeply honest novel as one woman discovers the recipes and life lessons that have shaped her family's past, and could guide her toward a second chance at happiness.
Two years ago, Olivia Martindale left behind her Montana hometown and her husband, Jace, certain it was the best decision for both of them. Back temporarily to protect her almost-adopted daughters from their biological mother, she discovers an old, handwritten cookbook in the attic.
Its pages are stained and torn, their edges scorched by flame. Some have been smeared by water . . . or tears. The recipes are written in different hands and in different languages. In between the pages are intriguing mementos, including a feather, a pressed rose, a charm, and unfamiliar photographs.
Hoping the recipes will offer a window into her grandmother's closely guarded past, Olivia decides to make each dish, along with their favorite family cake recipes, and records her attempts. The result, like much of her life to date, involves a parade of near-disasters and chaotic appearances by her doctor mother, her blunt grandma, her short-tempered sister, and Olivia's two hilarious daughters. The project is messy, real—and an unintended hit with viewers.
Even more surprising is the family history Olivia is uncovering, and her own reemerging ties to Montana and to Jace. Generations of women have shared these recipes, offering strength and nourishment to each other and their loved ones. Now it's Olivia's turn to find healing—and determine where her home and her heart truly belong.
***
Every page of No Place I'd Rather Be is amazing and emotional. This story makes me laugh, cry, and reflect.
That's my first book by Cathy Lamb, and I appreciate her writing style, that along with the plot and her characters, all the details, are meticulously described. The Martindales, this big and lovely family, goes right to your heart, and every page is such a pleasure to read.
No Place I'd Rather Be let the reader travel through different times and generations and around different countries; it also recalls important events of World War II and overall focuses on the strength of this family and its women. The descriptions are interchanged between diaries' pages, the flow of thoughts, and family moments.
In particular, I loved Olivia and his grandmother, Gisela Martindale, who belong to different generations, but face adversities with the same strength and love for the family and its traditions. By sharing their love for cooking, they share family recipes and precious memories of the family's history.
Measure.Mix.Stir.Whip.Bake… and here you are, a recipe for loving.
This book is a hymn to the family and the importance of each family's history … with suffering, grief, mementos, recovery, but overall LOVE, because it gives us the strength to find happiness and freedom, maybe behind a red door.
Family comes to us in different ways. Some people are born as family to one another and some choose to become family.
Thank you, Cathy, for the ARC. No Place I'd Rather Be totally deserves five stars out of five.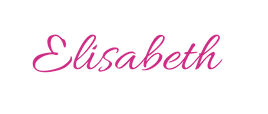 ---
About the author
Cathy Lamb is the author of several novels including What I Remember Most, My Very Best Friend, The Language of Sisters, All about Evie.
For more about Cathy, check her website HERE!
Praise
"Lamb's story is raw, real, and robust. Fans of Hannah McKinnon and Mary Kay Andrews will appreciate Lamb's nuanced family dynamic, while historical fiction readers will enjoy the Martindale ancestry. With whip-smart wit and a touch of romance, Lamb presents a tender and genuine novel."—

Booklist
Read more

This multigenerational family has plenty of warmth and sass…There is a sweet romance and moving historical reference to how one family is damaged for generations by war and persecution.—

Library Journal

Moving flawlessly between present-day Montana and heart-wrenching WWII memories, [Lamb's] timely humor softens reality's hard blows…Poignant and perfect.—

RT Book Reviews
SIGN UP FOR OUR BEST BOOK RECOMMENDATIONS!