The Curious Heart of Ailsa Rae
This post may contain affiliate links. If you make a purchase through these links, at no additional cost to you, I will earn a small commission.
by Stephanie Butland
⭐⭐⭐⭐
Publication Date: October 29, 2019
Publisher: St. Martin's Griffin
Paperback: 416 Pages
---
Publisher Description
From Stephanie Butland, author of The Lost for Words Bookshop, The Curious Heart of Ailsa Rae will warm you from the inside out.
Ailsa Rae is learning how to live. She's only a few months past the heart transplant that—just in time—saved her life. Now, finally, she can be a normal twenty-eight-year-old. She can climb a mountain. Dance. Wait in line all day for tickets to Wimbledon.
But first, she has to put one foot in front of the other. So far, things are as bloody complicated as ever. Her relationship with her mother is at a breaking point and she wants to find her father. Then there's Lennox, whom Ailsa loved and lost. Will she ever find love again?
Her new heart is a bold heart. She just needs to learn to listen to it. From the hospital to her childhood home, on social media and IRL, Ailsa will embark on a journey about what it means to be, and feel, alive. How do we learn to be brave, to accept defeat, to dare to dream?
***
The Curious Heart of Ailsa Rae is one of those books that left me better than I was before reading it.
Her new novel is such a heartwarming and sweet story. I hadn't read any book about a woman who got a heart transplant until Ailsa's story and, throughout the narration, it was nice to observe how Ailsa faces her new life and its possibilities and challenges.
For Ailsa, the heart transplant means finally taking control of her life after many years of living in a bubble. Now she finally starts to make her own choices and opens her life to new experiences and relationships, and with that, she shines her light.
I found it so interesting reading about Ailsa's growth through Stephanie's narrative, and I am definitely looking forward to her other books.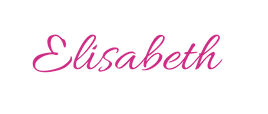 ---
About the author
Stephanie Butland lives with her family near the sea in the North East of England. She writes in a studio at the bottom of her garden, and when she's not writing, she trains people to think more creatively. For fun, she reads, knits, sews, bakes, and spins. She is an occasional performance poet and the author of The Lost for Words Bookshop and The Curious Heart of Ailsa Rae.
For more about Stephanie, check her website HERE!
SIGN UP FOR OUR BEST BOOK RECOMMENDATIONS!