The Haunting of Hill House
This post may contain affiliate links. If you make a purchase through these links, at no additional cost to you, I will earn a small commission.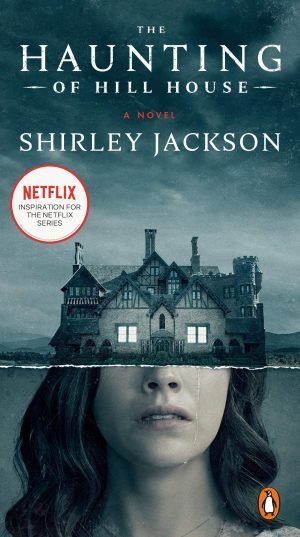 Publication Date: November 28, 2006
Publisher: Penguin Classics
Paperback: 208 Pages
Publisher Description
The classic supernatural thriller by an author who helped define the genre. First published in 1959, Shirley Jackson's The Haunting of Hill House has been hailed as a perfect work of unnerving terror. It is the story of four seekers who arrive at a notoriously unfriendly pile called Hill House: Dr. Montague, an occult scholar looking for solid evidence of a "haunting;' Theodora, his lighthearted assistant; Eleanor, a friendless, fragile young woman well acquainted with poltergeists; and Luke, the future heir of Hill House. At first, their stay seems destined to be merely a spooky encounter with inexplicable phenomena. But Hill House is gathering its powers—and soon it will choose one of them to make its own.
Review
The novel follows four characters living for a few weeks in the haunted Hill House to observe any paranormal activity.
As events unfold, it becomes clear that there may be a good reason why the house has earned its reputation as haunted, especially when the group begins to experience strange and increasingly frightening phenomena themselves.
The Haunting of Hill House represents one of the best examples of a haunted house story ever written, so it comes as no surprise that it has had such longevity.
The characters are well-written and believable, and the fear grows slowly until you can stand it no longer; then, suddenly, things take a turn for the truly horrific.
About the author
Shirley Jackson (1919–1965) is a celebrated writer of horror. She wrote many stories as well as six novels and two works of nonfiction.
ALSO IN
MYSTERY & THRILLERS