A Year of Extraordinary Moments
This post may contain affiliate links. If you make a purchase through these links, at no additional cost to you, I will earn a small commission.

A Novel
by Bette Lee Crosby
⭐⭐⭐⭐⭐
On Sale: October 16, 2018
Publisher: Lake Union Publishing
Paperback: 318 Pages
From USA Today bestselling author Bette Lee Crosby comes A Year of Extraordinary Moments, a heartwarming novel about letting go of the past to make way for a brighter future.
Tracy Briggs has finally gotten her act together. She's focusing on her own life and helping her hearing-impaired son learn to talk. With her sister married and exploring a new career, Tracy has begun to run the family's magazine business and feels her life is pretty much perfect. That is, until her son's deadbeat dad shows up in Magnolia Grove asking for a second chance.
Now that her son is getting the help he needs and a promising new romance with his teacher is in bloom, Tracy wants to keep her life just as it is. But her ex isn't taking no for an answer. And when a spirited elderly woman enters Tracy's life in an unexpected way, she'll have to work harder than ever to keep her new life on track.
Torn between the past she knows and the uncertain future, Tracy must decide what is best for both her and her son, learning along the way that ordinary choices can bring extraordinary possibilities.
* * *
With A Year Of Extraordinary Moments, Bette Lee Crosby delivers an emotional novel about unconditional love and second chances, and captivates the reader with the simplicity of her writing style.
Tracy has finally found her place in Magnolia Grove, where she lives with Lucas and her mother, Lila.
She's so different from the girl we've known at the beginning of the first book. But while she's trying to open her heart to new feelings, the past, that seems so far now, might come back and threaten her serenity.
In this second book of the series, we meet again Tracy and Meghan, their mother Lila, and most of the characters we've started to know in The Summer Of New Beginnings but we also have the opportunity to appreciate new important ones who I'm pretty sure you'll love.
As the story progresses, an unexpected person will knock at Tracy's door and for her kindness, strength, and grace will enter soon in both the family and their hearts. Alice DeLuca, Dominic's grandmother, is an extremely great character. With her optimism and trust in finding the good in people, she hopes Dominic will soon take his responsibility with Lucas and behave like a good father; also, through her memories, we can better know some of the reasons why Dominic acts the way he does. Abandoned from his mother and unable to accept any kind of responsibility, Dominic cames back in Magnolia Grove to help his grandma during the last months of her life, but will he really take this new opportunity and change his life?
Also this time, I've read Bette's novel with the same pleasure and curiosity I have while hearing compelling memories from a beloved aunt. She has this beautiful gift to create optimistic characters that always win me over.
I've loved this novel from beginning to end, and I can't be more thrilled to recommend it with 5 stars.
Thanks to the author and NetGalley for providing me with an ARC in exchange for an honest review.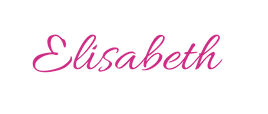 About the author
USA Today Bestselling and Award-winning novelist Bette Lee Crosby's books have been southern fiction, historical fiction, and women's fiction bestsellers. Her newest novel "The Summer of New Beginnings" will be released in March 2018 by Lake Union Publishing.
Midwest book review describes her books as "Well-crafted storytelling populated by memorable characters caught up in equally memorable circumstances."
The Seattle Post Intelligencer says Crosby's writing is, "A quirky mix of Southern flair, serious thoughts about important things in life and madcap adventures."
"Storytelling is in my blood," Crosby laughingly admits, "My mom was not a writer, but she was a captivating storyteller, so I find myself using bits and pieces of her voice in most everything I write."
It is the wit and wisdom of that Southern Mama Crosby brings to her works of fiction; the result is a delightful blend of humor, mystery, and romance along with a cast of quirky charters who will steal your heart away. Her work was first recognized in 2006 when she received The National League of American Pen Women Award for a then unpublished manuscript. She has since gone on to win over twenty awards for her work including: The Royal Palm Literary Award, the FPA President's Book Award Gold Medal, Reader's Favorite Award Gold Medal, In'DTale RONE Award Winner, and the Reviewer's Choice Award.
For more about Bette, check her website HERE!