The Summer of New Beginnings
This post may contain affiliate links. If you make a purchase through these links, at no additional cost to you, I will earn a small commission.

A Novel
by Bette Lee Crosby
⭐⭐⭐⭐⭐
On Sale: March 27, 2018
Publisher: Lake Union Publishing
Paperback: 284 Pages
One family learns that love is the greatest miracle of all—from USA Today bestselling author Bette Lee Crosby.
Aspiring journalist Meghan Briggs has always been the responsible one in the family. So when her father passes away unexpectedly, leaving behind his at-risk business, she steps up to save his legacy—even if that means putting her own dreams on hold.
Tracy couldn't be more different from her sister. She's always been the rebellious type, without much direction in life. But in the wake of her latest romantic disaster, she finds herself moving back home as a single mother.
* * *
The Summer Of New Beginnings is a touching and heartwarming novel that follows the story of the Briggs family and touches important themes like the revelation and the initial refusal of the disability's condition, the rediscovery, and the appreciation of the family bond, and the joy of second chances.
Meghan and Tracy have always been so different, but their mutual affection has also been undeniable. When Tracy decides to follow her boyfriend in Philadelphia, Meghan reassures their mother and supports her sister in following her dreams because the only thing that matters is Tracy's happiness.
But when things change and Tracy comes back with a little boy, Meghan is there, ready to hug, encourage, and support her beloved sister. And while the reunited family faces new challenges, they also learn to know different aspects of their personalities while opening their hearts to new opportunities.
Even if I've already read other books by Bette Lee Crosby and appreciated her writing style, I'm always fascinated by how she describes with delicacy and a reassuring tone such charming stories. The characters, very well described, delivers intense messages and are amazingly positive.
I'm thrilled to recommend this novel that, in my opinion, deserves five out of five stars.
Thanks to the author and NetGalley for providing me with an ARC in exchange for an honest review.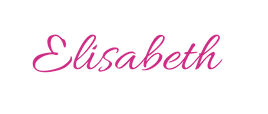 About the author
USA Today Bestselling and Award-winning novelist Bette Lee Crosby's books have been southern fiction, historical fiction, and women's fiction bestsellers. Her newest novel "The Summer of New Beginnings" will be released in March 2018 by Lake Union Publishing.
For more about Bette, check her website HERE!
SIGN UP FOR OUR BEST BOOK RECOMMENDATIONS!