This post may contain affiliate links. If you make a purchase through these links, at no additional cost to you, I will earn a small commission.
---
A Novel
by Catherine Bybee
⭐⭐⭐⭐⭐
On Sale: April 19, 2016
Publisher: Montlake Romance
Paperback: 332 Pages
---
Doing it Over is the first installment in the Most Likely To series, a new great novel about friendship and second chances, with the unmissable Catherine's wit.
Voted Most Likely to Succeed, Melanie Bartlett ended up anything but. The down-on-her-luck single mom wants a complete do-over—is that too much to ask? With her family long gone from River Bend, strong, independent Mel is as surprised as anyone to end up in the quaint small town she once called home. But with her friends, Jo and Zoe, by her side, and a comfortable room at Miss Gina's quirky bed-and-breakfast, she just might have turned the corner on a new life.
Wyatt Gibson never liked the big city. River Bend suits the ruggedly handsome builder just fine.
Wyatt knows he's home, even if that means being charmed by the appearance of Melanie and her spunky, adorable daughter. Is Wyatt's calm devotion—even amid a coming storm—enough to convince Mel she may have found a home to call her own, a family that never leaves, and a true love to last a lifetime?
***
Doing It Over is the first book in the Most Likely To series, and I loved it. The characters are well described, and the narration goes fluently throughout the entire story.
In this romance, friendship, relationships, and second chances are combined with great mastery, and in the end, you really wish to start the second book of the series.
The narration begins with Melanie and her seven-year-old daughter, Hope, on their way back to River Bend, where Mel is going to meet her best friends, Zoe and Jo. What Mel didn't expect at all was also to meet Wyatt, who is going to turn upside-down her plans and make her madly fall in love with him.
The three main characters and their friendship are so great… with their dreams, limits, and routine. Also adorable is Luke who is always and hopelessly in love with Zoe. Surrounding by the stories of these characters, who might easily become our new friends, we will feel right at home getting acquainted with their own families, friends, and the solidarity of the entire town.
What Melanie has not planned, is the return of his ex and Hope's father, Nathan, and his scheming …
I highly recommended reading Doing It Over to anyone who stories about friendship and second chances.
Thanks to the author for my ARC!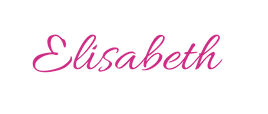 ---
About the author
Catherine Bybee is a New York Times, Wall Street Journal, and USA Today bestselling author. She has written twenty-eight books that have collectively sold more than 4.5 million copies and have been translated into more than a dozen languages. Raised in Washington State, Bybee moved to Southern California in the hope of becoming a movie star. After growing bored with waiting tables, she returned to school and became a registered nurse, spending most of her career in urban emergency rooms. She now writes full-time and has penned the Not Quite series, the Weekday Brides Series, the Most Likely To Series, the First Wives Series, and The Creek Canyon Series.
For more about Catherine, check her website HERE!
Praise
This brand-new trilogy, Most Likely To, based on yearbook superlatives, kicks off with a novel that will encourage you to root for the incredibly likable Melanie. Her friends are hilarious and readers will swoon over Wyatt, who is charming and strong. Even Melanie's daughter, Hope, is a hoot! This romance is jam-packed with animated characters, and Bybee displays her creative writing talent wonderfully. —RT Book Reviews

With a dialogue full of energy and depth, and a twisting storyline that captured my attention, I would say that Doing It Over was a great way to start off a new series. (And look at that gorgeous book cover!) I can't wait to visit River Bend again and see who else gets to find their HEA. —Harlequin Junkie,
SIGN UP FOR OUR BEST BOOK RECOMMENDATIONS!