This post may contain affiliate links. If you make a purchase through these links, at no additional cost to you, I will earn a small commission.
---
A Novel
by Catherine Bybee
⭐⭐⭐⭐⭐
On Sale: March 6, 2018
Publisher: Montlake Romance
Paperback: 319 Pages
---
From New York Times bestselling author Catherine Bybee comes Not Quite Crazy, the sixth novel in the warm and witty Not Quite Series.
No one drives in New York City. Everyone knows that, including California transplant Rachel Price. But that doesn't stop her from driving into the city. From Connecticut. Every single morning. Rain or shine…or snow.
When she runs the charismatic and good-looking Jason Fairchild off the road, their immediate spark is met with bad timing. There is also one tiny little detail: Jason is her boss. And a woman as intelligent and dedicated to her career as Rachel knows not to date her boss.
As CEO of a private jet company, Jason Fairchild is more used to flying than driving. But if he hadn't chosen to drive home one night, he wouldn't have met the slowest—and most irresistible—driver in the entire metro area. Jason has never had time for love. Or dating. Or really anything that doesn't involve work. But when he finds out that Rachel is the newest superstar in his marketing department, he can't help wondering if fate has other plans…
* * *
Catherine Bybee has done it again with this funny, surprising and charming story that is difficult to put it down! Not Quite Crazy is the sixth and last installment in the Not Quite Series.
The novel follows Rachel Price's new life in NY. After her best friend's death, Rachel becomes the legal guardian of her teenage son, Owen, but she has to fulfill an agreement with Owen's grandparents.
When she meets Jason for the first time, she does not realize the man is her new and handsome boss. Jason Fairchild, the CEO of the Fairchild Charters that he manages with his brothers, has no time for love. His energies are all focused on his company and his family…until Rachel.
New and strong feelings will overwhelm Rachel's life and even if she will try to control her attraction to not put her job in jeopardy, chemistry is undeniable from their first meeting…and we'll enjoy all the twist and turns of this story.
In Not Quite Crazy, Catherine Bybee has created wonderful new characters and delivered a delightful and entertaining storyline about love, friendship, and new chances. As in other Catherine's book, I really liked her writing style, how she presents the characters and their emotions, and how Rachel and Jason's relationship develops.
Even if this book is part of a series, it can easily read as a standalone.
Thank you, Catherine, for another romantic and amusing read, and for this special final of the series!
Thanks to NetGalley and the publisher for providing me with an ARC in exchange for an honest review.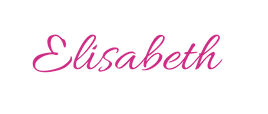 ---
About the author
Catherine Bybee is a New York Times, Wall Street Journal, and USA Today bestselling author. She has written twenty-eight books that have collectively sold more than 4.5 million copies and have been translated into more than a dozen languages. Raised in Washington State, Bybee moved to Southern California in the hope of becoming a movie star. After growing bored with waiting tables, she returned to school and became a registered nurse, spending most of her career in urban emergency rooms. She now writes full-time and has penned the Not Quite series, the Weekday Brides Series, the Most Likely To Series, the First Wives Series, and The Creek Canyon Series.
For more about Catherine, check her website HERE!
Praise
"Bybee's satisfying sixth installment in her Not Quite Series is a contemporary fairy tale…This fast-paced story features credible characters whose appealing relationship is built upon friendship, mutual respect, and sizzling chemistry." —Publishers Weekly

"The plot is filled with twists and turns, but instead of feeling like a never-ending roller coaster, the story maintains a quiet flow. The slow buildup of a romance allows readers to get to know the main characters as individuals and makes the romantic element more organic." —RT Book Reviews