This post may contain affiliate links. If you make a purchase through these links, at no additional cost to you, I will earn a small commission.
---
A Novel
by Catherine Bybee
⭐⭐⭐⭐⭐
On Sale: January 24, 2017
Publisher: Montlake Romance
Paperback: 320 Pages
---
After Doing It Over, comes Staying For Good, the second installment in Catherine Bybee's Most Likely To Series.
Zoe Brown may have been voted Most Likely to Never Leave River Bend, but the paper-thin walls and suffocating air of her family's double-wide trailer were not what she wanted for her life. Other than BFFs Melanie and Jo, the only thing that kept Zoe sane during high school was her boyfriend, Luke.
She didn't just leave, she escaped—turning her back on the shame of her black-sheep siblings and imprisoned dad. Now a celebrity chef in Dallas, she can afford all the things she never could have growing up. But when she returns to rustic, ruggedly beautiful River Bend, Zoe has to face all that she abandoned—including Luke.
While Luke was a refuge for Zoe in the past, he knows they inhabit totally different worlds now. Anchored by his parents and his job as a mechanic in his father's shop, Luke never felt the urge to leave River Bend—until Zoe's return.
But when the two rekindle their old flame, Zoe is forced to make the hardest decision of her life: remain in River Bend and confront her past before it destroys her, or say goodbye to everyone she's ever loved … again, this time for good.
***
Welcome back to River Bend with Staying For Good to enjoy the second chapter of this amazing adventure with Zoe, Melanie, and Jo.
This book focuses on Zoe's story. Years before she left River Bend to find herself and escape from a disastrous family situation, and with sacrifices and hard work, she realized all her professional goals. Thanks to her position, she now has enough money to help her mother and siblings to live with dignity.
But now everything is going to change. After many years in jail, her father will be released, and Zoe will face the same feelings and fears of the past.
In the meantime, we will also be part of Melanie's wedding preparations and enjoy the great moments of this amazing trio of friends.
And … Drumroll … Zoe will finally give a chance to the feelings for Luke. His, despite all the years and the different cities, have remained the same.
Now their love could finally have another chance to sparkle …
I loved Staying For Good and Catherine's talent to write such a compelling plot. She fantastically introduces her characters and makes you love all their qualities and flaws. Even if the characters were already familiar, each book reveals moments of the past in a new light and perspective, which makes them always so interesting and never boring, and this time was Zoe's turn.
Since Staying For Good belongs to the Most Likely To series, and I recommend reading Doing It Over first, so you'll better know all the characters. Anyway, the book can also read as a standalone. As for me, I can't wait to start reading the third, and sadly, the last chapter in River Bend with our joyful, determined, ironic, and dreaming girls.
Thanks again, Catherine, for all the emotions!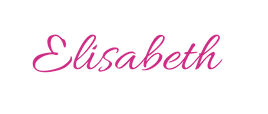 ---
About the author
Catherine Bybee is a New York Times, Wall Street Journal, and USA Today bestselling author. She has written twenty-eight books that have collectively sold more than 4.5 million copies and have been translated into more than a dozen languages. Raised in Washington State, Bybee moved to Southern California in the hope of becoming a movie star. After growing bored with waiting tables, she returned to school and became a registered nurse, spending most of her career in urban emergency rooms. She now writes full-time and has penned the Not Quite series, the Weekday Brides Series, the Most Likely To Series, the First Wives Series, and The Creek Canyon Series.
For more about Catherine, check her website HERE!
Praise
This brand-new trilogy, Most Likely To, based on yearbook superlatives, kicks off with a novel that will encourage you to root for the incredibly likable Melanie. Her friends are hilarious and readers will swoon over Wyatt, who is charming and strong. Even Melanie's daughter, Hope, is a hoot! This romance is jam-packed with animated characters, and Bybee displays her creative writing talent wonderfully. —RT Book Reviews

With a dialogue full of energy and depth, and a twisting storyline that captured my attention, I would say that Doing It Over was a great way to start off a new series. (And look at that gorgeous book cover!) I can't wait to visit River Bend again and see who else gets to find their HEA. —Harlequin Junkie,
SIGN UP FOR OUR BEST BOOK RECOMMENDATIONS!