Goodreads Choice Awards 2021: the most popular books this year
This post may contain affiliate links. If you make a purchase through these links, at no additional cost to you, I will earn a small commission.
The results are in and the winners of the Goodreads Choice Awards 2021 have been announced! There were many books on this year's list, but these are the ones that stood out to users.
Pick your Favorite Winner
With so many books being published every year, it can be hard to keep up with what's worth reading and what isn't. Luckily, the Goodreads Choice Awards have been awarding favorite books across a variety of genres since 2011. If you're a fan of fiction, true crime, or even children's books, the Goodreads Choice Awards list of winners is a great place to start. There's something for everyone on the list and fans can vote for their favorite books in order to see what might win next year.
In this post, you'll find a list of all the winners from this year's awards along with some information about why they're so great.
Happy Reading!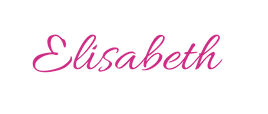 Goodreads Choice Awards Fiction Winner 2021
Best Mystery & Thriller Winner
The Last Thing He Told Me
Before Owen Michaels disappears, he manages to smuggle a note to his beloved wife of one year: Protect her. Despite her confusion and fear, Hannah Hall knows exactly to whom the note refers: Owen's sixteen-year-old daughter, Bailey. Bailey, who lost her mother tragically as a child. Bailey, who wants absolutely nothing to do with her new stepmother…
Goodreads Awards 2021: Best Historical Fiction
It's August 1983, and the Riva clan's famed end-of-summer party in Malibu is swiftly heading off the rails. With the explosive nature of family secrets, terrible heartache, and AMAZING characters, Malibu Rising is Taylor Jenkins Reid's unmissable homage to the 1980s and her second win for the Historical Fiction category, after Daisy Jones & the Six in 2019.
Goodreads Choice Awards Fantasy Winner 2021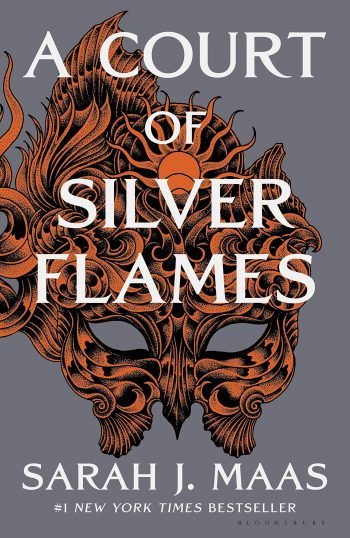 With this fourth book in the wildly popular A Court of Thorns and Roses Series(already optioned for Hulu's adaptation), author Sarah J. Maas earns her sixth GCA prize. Ever since being forced into the Cauldron and becoming High Fae against her will, Nesta Archeron struggles to find a place for herself within the strange, deadly world she inhabits. Worse, she can't seem to move past the horrors of the war with Hybern and all she lost in it.
People We Meet on Vacation
Goodreads Choice Awards Science Fiction Winner 2021
Goodreads Choice Awards: Horror Winner 2021
The Final Girl Support Group
Goodreads Choice Awards Humor Winner 2021
Impossibly funny and beautifully empathetic, Jenny Lawson's writing works like medicine. It makes you feel better. With Broken, Lawson brings her delightful style of deliberate lateral thinking to a new batch of topics: marriage, lizards, dentists, experimental transcranial magnetic stimulation…
Best Nonfiction Winner 2021
The Anthropocene Reviewed
John Green's uniquely structured collection of articles, adapted from his renowned podcast series, blends history, science, and personal to create a new sort of nonfiction approach—brainy and captivating. The Anthropocene is the geological era in which human activity has had the most significant impact on the planet's environment. After The Fault in Our Stars in 2012, this is Green's second GCA win.
Best Memoir & Autobiography Winner
Michelle Zauner reveals herself to be far more than a great singer, songwriter, and guitarist in this captivating story of family, food, grief, and endurance. With wit and compassion, she recounts her experiences as one of the few Asian American students at her school in Oregon, her mother's high expectations, her painful adolescence…
Goodreads Awards 2021: Best History & Biography
This year's winner of the Goodreads Choice Award for History/Biography, Empire of Pain is an exhaustively researched profile of the Sackler family, the aristocratic American clan that made its fortune making and marketing the painkiller OxyContin. Patrick Radden Keefe is a master of the kind of narrative reporting style that brings novelistic intensity to rigorous nonfiction reporting.
Best Graphic Novels & Comics
The Greek gods are a famously rowdy pantheon, vulnerable to the same faults and foibles that plague us mortals. Rachel Smythe's groundbreaking series Lore Olympus chronicles the forbidden romance between Hades and Persephone, but with a compelling contemporary approach and richly detailed artwork. The Volume One compilation collects episodes 1 through 25 of the original online comic series.
Goodreads Choice Awards Poetry Winner 2021
Amanda Gorman, the first person to be named National Youth Poet Laureate, earned worldwide acclaim when she delivered her poem "The Hill We Climb" at President Biden's inauguration. It's not easy to upstage a president, but she managed it. The Hill We Climb: An Inaugural Poem for the Country features the full text of Gorman's composition, along with a foreword from Oprah Winfrey.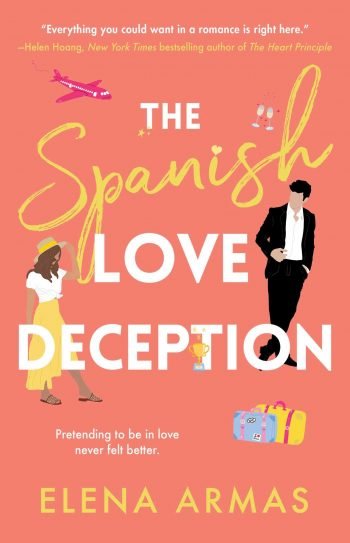 The Spanish Love Deception
With this debut novel, Spanish author Elena Armas brings several new twists to a classic rom-com setup, which has already won a devoted following in the Goodreads community. Catalina Martin is taking her new American boyfriend to her sister's wedding in a small Spanish town. Aaron Blackford is tall, handsome but, most of all, a fake boyfriend.
Goodreads Awards 2021:
Best Young Adult Fiction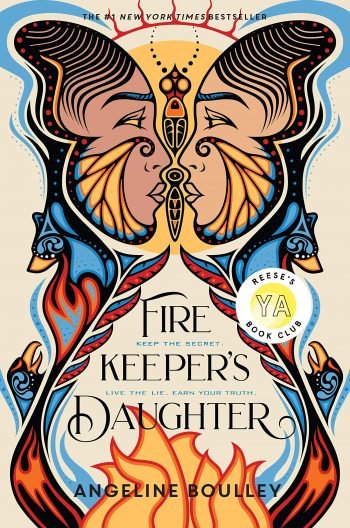 Winner of this year's award for Young Adult Fiction, Firekeeper's Daughter introduces a compelling new heroine to the YA scene. As a biracial and unenrolled tribal member, 18-year-old Daunis Fontaine feels like an outsider both on and off the local Ojibwe reservation. But she soon finds a higher purpose when she witnesses a terrible murder—and decides to go undercover with her own investigation.
Goodreads Choice Awards Young Adult Fantasy Winner
Perennial contender Leigh Bardugo earns her second GCA win with Rule of Wolves, the concluding book in her King of Scars duology, set in the innovative and sprawling Grishaverse. Bardugo's nuanced stories and elaborate world-building continue to break new ground in YA fantasy, and she's expanding the empire, too: Netflix's Shadow and Bone series is likely the first of many TV and film adaptations.
Best Middle Grade & Children's Winner 2021
Now that all the most popular books are revealed, what are your thoughts on the winners? Even if I loved Malibu Rising, I'd probably pick another title in the Historical Fiction category, but I'm happy with both the best fiction and mystery & thriller winners. The best debut surprised me, and I'm looking forward to reading it; also, I agree with a couple of other nominees.
At this point, I would be pleased if you have found some books that sound great to you. Still, please remember that, also in reading life, diversity makes this world beautiful, and even if many of these titles aren't your typical books, this might also be your good chance to try something out of your comfort read!
Happy Reading!