This post may contain affiliate links. If you make a purchase through these links, at no additional cost to you, I will earn a small commission.

by Kerry Lonsdale
⭐⭐⭐⭐⭐
Publication Date: July 9, 2019
Publisher: Lake Union Publishing
Paperback: 297 Pages
---
From the Amazon Charts and Wall Street Journal bestselling author of the Everything series comes Last Summer, a new novel of love, lies, and deceit.
Lifestyle journalist Ella Skye remembers every celebrity she interviewed, every politician she charmed between the sheets, and every socialite who eyed her with envy. The chance meeting with her husband, Damien; their rapid free fall into love; and their low-key, intimate wedding are all locked in her memory. But what she can't remember is the tragic car accident that ripped her unborn child from her. Ella can't even recall being pregnant.
Hoping to find the memories of a lost pregnancy that's left her husband devastated and their home empty, Ella begins delving into her past when she's assigned an exclusive story about Nathan Donovan, a retired celebrity adventurer who seems to know more about her than she does him. To unravel the mystery of her selective memory loss, Ella follows Nathan from the snowcapped Sierra Nevada to the frozen slopes of southeast Alaska. There she discovers the people she trusts most aren't the only ones keeping secrets from her—she's hiding them from herself. Ella quickly learns that some truths are best left forgotten.
***
Kerry Lonsdale delivers another well crafted fast-paced novel with complex characters and incredible twists and turns. Last Summer keeps the reader captivated until the last page and eager to read more.
I was a few pages into the book, and Ella's character sounded already so intriguing. She awakes in the hospital to found out that her pregnancy was interrupted by a car accident. However, affected by selective amnesia, Ella has no idea what everyone is talking about. She has no memory of her being pregnant; she only remembers that Damien, her husband, has never wanted to have children.
What has changed in their relationship and why her husband seems so distant in this situation?
As a lifestyle journalist, Ella is assigned to an important job. She has to interview Nathan Donovan and finish the piece she has started the previous summer, but her mind is blank again. She recalls every person interviewed during her career, but not him. After her husband's reaction to her new job, she starts thinking Donovan might be the key to her questions.
Last summer memories could really be the answer, or they will jeopardize her marriage. But Ella needs to take the risk.
Kerry Lonsdale is terrific in creating her characters and all the dynamics of this top-notch storyline. And when you think everything sounds clear, you will be surprised again. Bravo, Kerry! Now, what I need is reading more about Ella's story.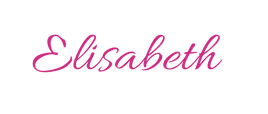 About the author
Kerry Lonsdale believes life is more exciting with twists and turns, which may be why she enjoys dropping her characters into unexpected scenarios and foreign settings. She is the Amazon Charts, Wall Street Journal, and #1 Amazon Kindle bestselling author of The Everything Series. Her books are sold worldwide in more than 25 countries and have been translated into 22 languages (and counting).
Kerry graduated from California Polytechnic State University, San Luis Obispo, and is a founder of the Women's Fiction Writers Association, an international organization of over 1,000 writers.
For more about Kerry, check her website HERE!
Praise
"Lonsdale doles out the clues to Ella's lost time in the perfect amount of bits and pieces to keep the suspense going…The story was well written, fast paced, and full of suspense. This was a great summer read." —Mystery Playground
Read more

"An involving story weaves a tale of recovery into a mystery that embraces relationships, danger, and new beginnings." —Midwest Book Review

"To say that this book is a page-turner is an understatement." —Criminal Element

"This was a highly entertaining and wildly addictive read that is perfect for summer!…Compulsive, sexy and tense." —Novelgossip

"Last Summer is one hell of a ride with a heroine who's easy to relate to and a glossy romantic mystery that holds the reader's attention." —All About Romance

"Last Summer is utterly captivating and impossible to put down, so strap yourself in for a ride. In addition to being a superb writer, Kerry Lonsdale has a talent for creating complex characters who wrestle with very real situations. Last Summer is her best yet, a sly suspense coupled with sizzling romance and unending twists. Lonsdale should be on every reader's radar." —J.T. Ellison, New York Times bestselling author of Lie to Me and Tear Me Apart

"Last Summer is a compelling and chilling suspense that kept me turning the pages until the very end. This was my first Kerry Lonsdale novel, but it definitely won't be my last." —T.R. Ragan, Wall Street Journal bestselling author of Evil Never Dies

"Move over, Gone Girl, and make way for Last Summer, a taut, intricately plotted novel of secrets and lies, love and betrayal. I thought I knew where the story was going, but the final, shocking twist gave me a serious case of whiplash. Just wow." —A. J. Banner, USA Today and #1 Amazon Kindle bestselling author

"Last Summer is a deliciously dark and twisty tale that leaves you wondering who you should root for until the very end." —Victoria Helen Stone, Amazon Charts bestselling author of Jane Doe
SIGN UP FOR OUR BEST BOOK RECOMMENDATIONS!