This post may contain affiliate links. If you make a purchase through these links, at no additional cost to you, I will earn a small commission.

by Susanne Dunlap
⭐⭐⭐
Publication Date: April 22, 2019
Publisher: Bellastoria Press
Paperback: 388 Pages
---
Sent away from their families for their own protection when they were very young, Azemar and Azalaïs become separated when they are forced to flee from the band of outlaws who served as their supposed protectors. Armed only with scraps of memories and the wits and intelligence that have helped them survive brutal conditions, they struggle to find each other again and discover the mysterious past that links them across distance and time. Who are they? And do they hold the secret of the legendary Cathar treasure? All they know is that knights and monks spell danger, and they must find a way to survive at all costs if they are to fulfill their destiny—and preserve their vanishing culture.
***
In this character-driven novel, Susan Dunlap has done a great job in researching and Azemar and Azalaïs are definitely two compelling characters.
Listen to The Wind was one of those read I had to pause too many times, and that was quite awkward considering my usual reading speed and my taste. At first, I was really intrigued by the plot, but it revealed as a very slow read for me. Anyway, I think the author has developed an interesting scenario where have been also described those difficulties women had to endure in the 13th century (including hiding their own identity and pretend to be a man). I'm pretty sure I will reread this book in a different moment to better enjoy this promising storyline.
Thanks to the author and Historical Fiction Virtual Book Tours for my copy in exchange for my honest review.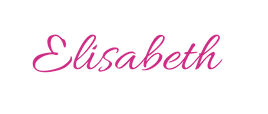 About the author
Susanne Dunlap is the author of six works of historical fiction. Two are for adults (Emilie's Voice and Liszt's Kiss, both published by Touchstone books of Simon & Schuster). Four are for young adults (The Musician's Daughter, Anastasia's Secret, In the Shadow of the Lamp, and The Academie, published by Bloomsbury). A graduate of Smith College with a PhD in Music History from Yale University, Susanne grew up in Buffalo, New York and has lived in London, Brooklyn and Northampton, MA.
ALSO IN HISTORICAL FICTION
SIGN UP FOR OUR BEST BOOK RECOMMENDATIONS!