The Epic New List of November 2021 Book Releases
This post may contain affiliate links. If you make a purchase through these links, at no additional cost to you, I will earn a small commission.
What books are coming out in 2021?
Take a look at all the best November 2021 Book Releases!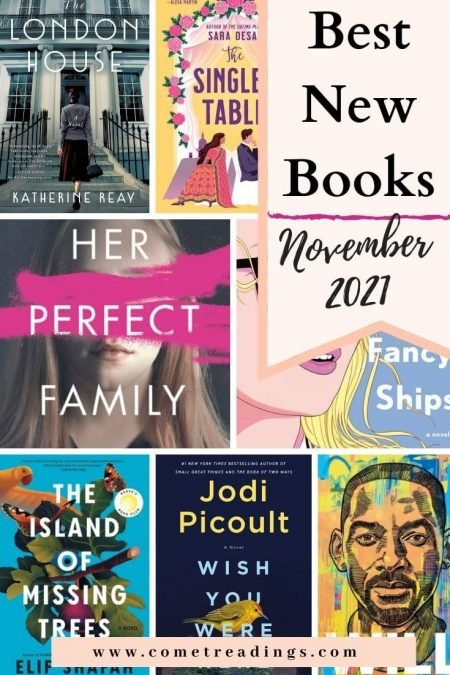 This Month's Most Recommended
Welcome to another month and all the best books coming out. With a book for every taste, this month will leave the sign and I'm so excited to spread the word about all of these new book releases.
If you're new to Comet Readings, thanks for being here! Every month I recommend my most anticipated books of 2021.
I know that sometimes choosing between new books coming out is overwhelming, and I've tried my best to read and include a variety of genres, famous, and debut authors to make your reading experience the best and as diverse as possible.
Happy Reading!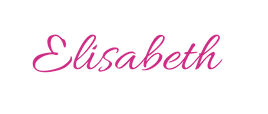 November 2021 Book Releases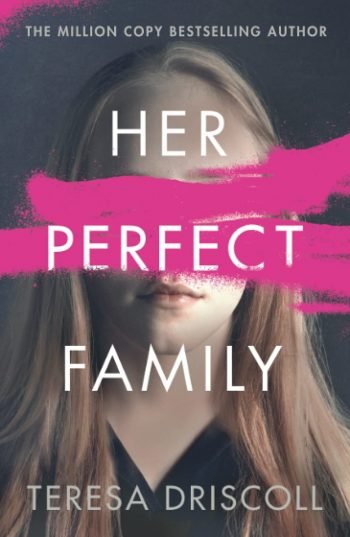 Mystery & Thriller
On Sale: November 1, 2021

Rachel and Ed Hartley are looking forward to one of their family's happiest days: their daughter's graduation. But when Gemma stumbles and falls on stage during the ceremony, a beautiful moment becomes a nightmare: Gemma has been shot, and she's battling for her life.
Historical Fiction
On Sale: November 2, 2021

When she discovers a dark family secret and to defend her family's image, Caroline Payne travels through the history of Britain's World War II intelligence network and the glamorous 1930s Paris.
The Island of Missing Trees
Contemporary Fiction
On Sale: November 2, 2021

Born and raised in London, 16-year-old Ada Kazantzakis knows nothing of her parents' past. Now a Ficus carica in her backyard is the only connection to an island she has never visited and the only connection to her family's troubled history and her complex identity.
Love, Lists & Fancy Ships
Romance
On Sale: November 23, 2021

Jo Walker has been trying to finish a bucket list of thirty things she wants to do before her thirtieth birthday. Jo has practically everything she's ever desired, but as she tries to do thing number five, "kiss a stranger," and meets Alex Hayes, all bets are off.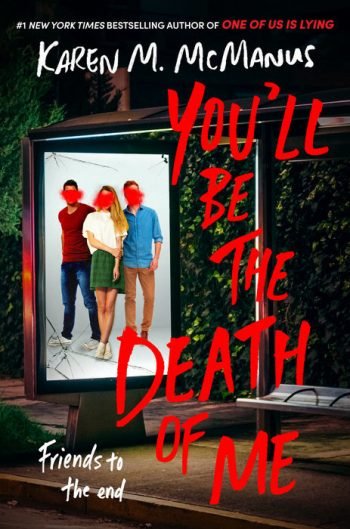 You'll Be the Death of Me
Young Adult Fiction
On Sale: November 30, 2021

Ivy, Mateo, and Cal decide to avoid their problems by ditching them; then, they come across another Carlton High student who is also skipping school—and follow him to the scene of his own murder. Their day goes from boring to deadly in the blink of an eye. And it's only going to get worse.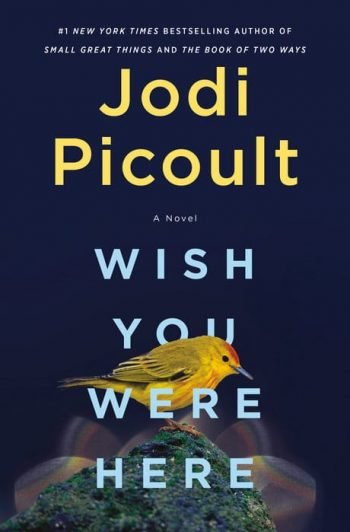 Contemporary Fiction
On Sale: November 30, 2021

Diana is perfectly on track with her plans. She also knows that her boyfriend, Finn, is about to propose on their romantic trip, but when she finds herself alone at Galapagos, she begins questioning her relationships, her decisions, and herself, and wonders if she, too, will have changed into someone altogether different by the time she returns home.
These are my most anticipated book releases of November 2021. Let me know if you find something interesting or have already read and enjoyed some of these titles.
Happy Reading!