This post may contain affiliate links. If you make a purchase through these links, at no additional cost to you, I will earn a small commission.
by Rochelle B. Weinstein
⭐⭐⭐⭐
Publication date: April 17, 2018
Paperback: 302 pages
Publisher: Lake Union Publishing
---
From USA Today bestselling author Rochelle B. Weinstein comes an emotional novel for mothers, daughters, and anyone who has ever felt imperfect.
Emma and Bobby Ross enjoy a charmed life on the shores of Miami Beach. They are a model family with a successful business, an uncomplicated marriage, and two blessedly typical twin daughters, Zoe and Lily. They are established members of a tight-knit community.
Then, on the night of the girls' fifteenth birthday party, they learn of Zoe's heartbreaking mistake—a private and humiliating indiscretion that goes viral and thrusts her and her family into the center of a shocking public scandal.
As the family's core is shattered by disgrace, judgment, and retribution, the fallout takes its toll. But for Emma, the shame runs deeper. Her daughter's reckless behavior has stirred memories of her own secrets that could break a marriage and family forever.
* * *
Actual and gripping, Somebody's Daughter is the story of a family dealing with the consequences of a mistake and tell us about the power and the risks of the internet if manipulated with bad intentions. Nowadays, in the social media era, teenagers are the most vulnerable targets of this virtual world. Being part of a kind of "sharing circle" sometimes they don't think about the people on the other side of the screen: they might be family, friends, followers, but also people looking for someone's weakness to manipulate.
Technology is a predator with way too much power. I've seen more than my share of young girls in this situation. It's always somebody's daughter.
Without a doubt, the internet has given us more opportunities to broaden our cognitive horizons than before, but it also, like a Pandora box, has the power to put our vulnerabilities on the screen, under everyone's judgment.
I think the author has wonderfully described all the emotions, fears, and fragilities of this family. You can feel yourself close to their fears because it could happen to anyone. But for Emma Ross, her daughter's mistake also means to face secrets of her own past. While observing her husband's behavior in dealing with the new events, everything seems to be precarious, and her whole future hangs in the balance.
I'm happy to recommend this novel that, in my opinion, deserves four out of five stars.
Thanks to the author and NetGalley for providing me with an ARC in exchange for an honest review.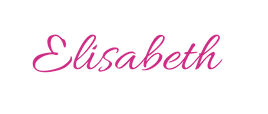 About the author
Rochelle B. Weinstein is the USA Today bestselling author of What We Leave Behind, The Mourning After, Where We Fall, and the Spring 2018 release Somebody's Daughter. Ms. Weinstein lives in South Florida with her husband and twin sons. She is currently writing her fifth novel, a love story based in the Florida Keys.
For more about Rochelle, check her website HERE!
SIGN UP FOR OUR BEST BOOK RECOMMENDATIONS!