This post may contain affiliate links. If you make a purchase through these links, at no additional cost to you, I will earn a small commission.
by Steena Holmes
⭐⭐⭐⭐
Publication Date: October 7, 2014
Series: Stillwater Bay Series
Print Length: 228 pages
---
Before the first shots are fired within the walls of Stillwater Elementary School, life went on as normal for five women who were close friends. Their monthly girls' night was coming up and they couldn't wait to get together. They all needed this night to run away and be carefree—from their husbands, their children, their church—with no expectations, no responsibilities, where they weren't mothers or wives.
No one expected their lives to be torn apart, their friendships tested in one short minute when their town is rocked by a danger lurking in their tight-knit community. (Synopsis courtesy of Amazon)
Stillwater Shores is a very poignant novel and the first book in the touching Stillwater Bay Series.
As a prequel to Stillwater Rising, this novel introduces the reader to the quiet town of Stillwater Bay and its residents. Immediately you can understand how the characters really enjoy being part of this town which is intended more like a big family, with all its little daily habits and supportive gestures.
Here five close friends, each with a different personality, ambition, and family situation, but all linked by a deep bond, are finally looking for their next girls' night.
In Stillwater Shores, Steena describes all the characters and their friendship extraordinarily. Through an acute observation, the strength and fragilities of human relationships are shown when a dramatic event happens.
The novel starts during the victim's funeral day and introduces the reader to the community's suffering. It follows a flashback to what seems an ordinary morning, which shows the reader how these women's lives before those tremendous shots in the elementary school.
Steena is amazing in describing how the ordinary lives of these women, linked by a deep friendship, were dramatically overturned. This very well-written novel shows how unpredictable life is and how sometimes a strong bond could help to heal such immense suffering. Although life can be tough and there are unfillable voids, solidarity remains the chance to find a reason to live.
In my opinion, this book deserves four out of five stars.
I've received a Kindle version of this prequel when I signed up to receive the author's newsletter.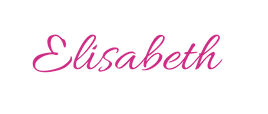 SIGN UP FOR OUR BEST BOOK RECOMMENDATIONS!