This post may contain affiliate links. If you make a purchase through these links, at no additional cost to you, I will earn a small commission.
by Christina Suzann Nelson
⭐⭐⭐⭐⭐
Publication date: September 25, 2018
Paperback: 288 pages
Publisher: Kregel Publications
---
A moving novel entwining the many faces of motherly love.
Jillian Connors has the perfect daughter: loving and smart, she's an Olympic hopeful with a bright future. But when Gabby becomes pregnant, Jillian fears that future is lost. Worse, she must confront her own secret past and hope the decisions she's made don't drown their whole family.
Gabby can't believe God let this happen to her. She knew the risks, but who thinks about that when they're in love? Now she has to face the consequences–and the disappointed stares from everyone who thought she was the perfect Christian girl. At least she has the baby's father, Travis. Nothing can tear them apart, right?
Margaret Owens had determined dreams for her son. She's furious that Gabby's pregnancy jeopardizes his college baseball scholarship and terrified that Travis will be trapped in a life of struggle and poverty–the life she's tried so hard to save him from. She'll do anything to protect him–even if it means forcing him to leave Gabby.
Stacey Meyers is aching for a child of her own. But the son she was meant to adopt was taken before she could hold him in her arms. It feels like she'll never stop mourning; even the move to this new town hasn't distracted her from the pain. How can she and her husband find peace? Is there any hope of a family in their future?
And in the midst of all this . . . an unborn baby. Whose arms will hold him in the end?
***
With complex characters and a gripping storyline, Christina Suzann Nelson has delivered a poignant and unputdownable book.
As I started reading Swimming in the Deep End, I couldn't stop until the last page, and it still resonates in my thoughts after a week. It's not an easy path what the author describes, and the subjects are both difficult and powerful. Pregnancy is always a precious gift. In this book, the author brilliantly explores the impact of an unexpected pregnancy on feelings and emotions while holding a positive final note about the human soul.
I received a copy of this book from the author and Just Read Publicity to read and review. All opinions are my own.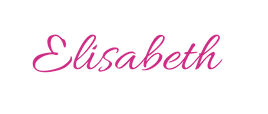 SIGN UP FOR OUR BEST BOOK RECOMMENDATIONS!