The Best Historical Fiction Books to read this year
This post may contain affiliate links. If you make a purchase through these links, at no additional cost to you, I will earn a small commission.
If you're looking for the best historical fiction books coming in 2021, then get ready to be excited about the titles below.
Historical fictions are a wonderful way to learn about the past. Even if you're not interested in reading this genre, it's worth giving one of these books a chance. They're full of gripping stories, interesting historical details, and strong characters. You might also find that your interest in history grows while reading them.
Whether you're looking for a book that takes place during World War II or during the Great Depression, with strong female characters, stories about books, with a bit of magic, or about legacies, there's a new release out there for everyone. So to help you narrow down your search, I've made a list of some of the great historical fictions released in 2021.
Now, let's find out what are the top novels to read this year.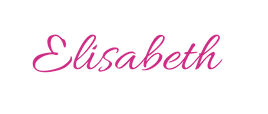 Most Anticipated 2021 Historical Fiction Novels
by Janet Skeslien Charles
At the top of my list, I couldn't resist putting this compelling novel told from two different POVs, about different generations navigating memories and helping each other overcome obstacles. Based on a true story, The Paris Library tells about Odile Souchet, a librarian at the American Library in Paris during World War II, who joins the Resistance with the best weapons she has: books. Then there's 14-year-old Lily living in Montana with her family and next door to an older Odile. When Lily asks Odile for an interview for a school assignment, they start spending time together, and as their connection and friendship grow, Odille's previous life events are recalled.
Set in Texas during the Great Depression, The Four Winds is an outstanding novel about the courage of a woman, Elsa Martinelli, and the enduring battle between the haves and the have-nots. This novel starts in Texas in 1921, during the season of plenty. For Elsa Wolcott, who is considered too old to marry, the future appears gloomy until she meets Rafe Martinelli and the circumstances make her marry him. But what looks like a great new era of abundance changes with the Great Depression and the drought devastating the Great Plains. In this uncertain and dangerous time, like so many of her neighbors, Elsa must choose between fighting for the place she loves or leaving it behind to seek a better life for her family in California.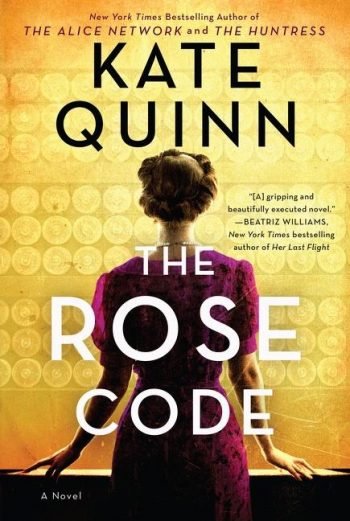 Kate Quinn, the author of The Huntress and The Alice Network, returns with another heart-stopping WWII novel about three very different women recruited to the enigmatic Bletchley Park, where Britain's brightest minds learn to crack German military codes. Osla, a fiery debutante, determined to be more than a social girl by striving to decrypt enemy secrets. Mab, a self-made woman who hides her ancient scars and the squalor of her East-End London childhood by mastering the famed codebreaking devices; and Beth, a quiet local girl who trains as one of the Park's few female cryptanalysts, is the outsider.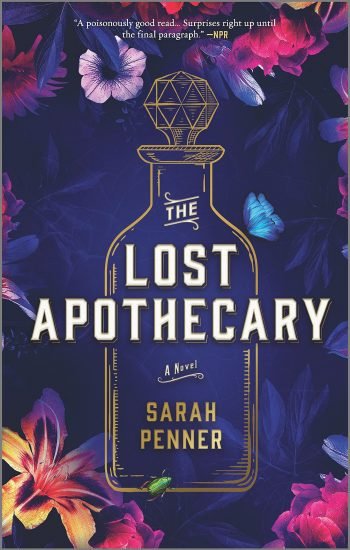 In her debut novel, The Lost Apothecary, Sarah Penner has created a terrific tale of witchcraft, secrets, and rebellion. Hidden in the depths of eighteenth-century London is the secret apothecary shop. Women across the city whisper of mysterious Nella, who sells well-disguised poisons to use against the oppressive men in their lives. But her fate is jeopardized when her newest patron makes a fatal mistake.
In Surviving Savannah, Author Patti Callahan amazingly brings back to life the story of Savannah's elite, who has been long forgotten. When history professor Everly Winthrop is asked to curate a new museum collection, she's shocked. The luxury steamship called "The Titanic of the South" sank after a boiler explosion in 1838, and the wreckage was just discovered, 180 years later. Everly can't resist the opportunity to try to solve some of the mysteries and myths surrounding that night.
The Last Bookshop in London
Inspired by the true World War II history of the only bookshop to survive the Blitz, The Last Bookshop in London is a sweeping story of wartime loss, romance, and the enduring power of literature. As Hitler's soldiers advance throughout Europe, London prepares for war. Grace Bennett has always wanted to live in the city, but nothing looks as she has dreamed when she arrives. As she starts working at Primrose Hill, a dusty old bookshop in the center of London, she will learn the power of storytelling to unify her town in ways she never imagined as the Blitz escalates, a force that wins over even the darkest nights of the war.
The Most Beautiful Girl in Cuba
On the heels of two New York Times bestsellers, Chanel Cleeton brings to life the little-known true story of a Cuban woman who changed the course of American history.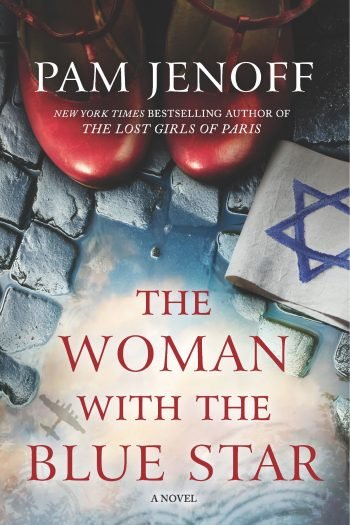 The Woman with the Blue Star
A thrilling tale of sacrifice and friendship during WWII from the author of The Lost Girls of Paris. The circumstances make the unlikely friendship between Ella and Sadie possible, but as the war's perils grow, their lives collide, putting them to the test in the face of great circumstances. The Woman with the Blue Star is an outstanding ode to the power of friendship and the incredible strength of the human desire to endure, inspired by incredible true experiences.
From the fifteenth-century Constantinople to a small town in present-day Idaho to an interstellar ship decade in the future, this novel is a triumph of imagination and compassion, a soaring story about children on the cusp of adulthood in perilous worlds who find resilience, hope—and a book.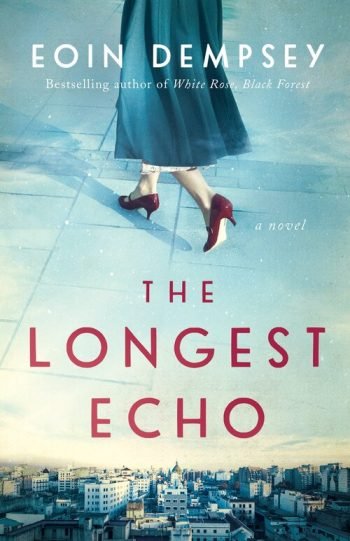 Against the backdrop of WWII-ravaged Italy comes a powerful and emotional novel of love, survival, justice, and second chances by the bestselling author of White Rose, Black Forest.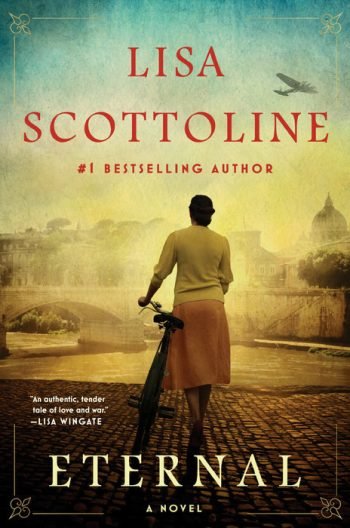 Set in the heart of Rome, this novel tells about three friends, Elisabetta, Marco, and Sandro, and the events that changed their lives in the autumn of 1937, when Mussolini exerted his dominance, linking Italy's Fascists with Hitler's Nazis and changing the rules that govern Rome. Everything the three hold dear—their families, their homes, and their bonds with one another—is put to the test in ways they could never have imagined over time.
The Keeper of Happy Endings
For generations, Soline Roussel's family has had an elite bridal salon in Paris. But when her world is shuttered during WWII, she puts away her memories and ther broken dreams, in a box, trying to forget. When Rory Grant, an ambitious gallery owner, leases Soline's old property decades later while struggling with her devastating loss, she discovers a box holding letters and a historic bridal gown that has never been worn.
The Lincoln Highway is an incredible tour across 1950s America from the pen of a master storyteller who brilliantly represents the great American novel and its eternal themes: travel and adventure, guilt and redemption, redemption and hope. Emmett Watson is returning home to Nebraska, brought by the warden of the juvenile work farm where he had just completed a fifteen-month sentence for involuntary homicide. With his mother long gone, his father lately deceased, and the family farm foreclosed upon by the bank, he prepares to pick up his eight-year-old brother Billy and fly to California to start a new life. Still, he notices that two of his work farm companions have stowed away in the warden's trunk. They have a completely different plan for Emmett's future, one that will send the four of them on a perilous voyage in the opposite direction, to New York City.
Heather Morris, author of The Tattooist of Auschwitz and Cilka's Journey, returns with Three Sisters, a story of family, strength, and endurance. Inspired by a true story, in this novel, three women, Livia, Magda, and Cibi, who have survived years of imprisonment in Auschwitz, must now confront the demons of their past and those secrets they have kept from each other, to finally find happiness and peace.
The Women of Chateau LaFayette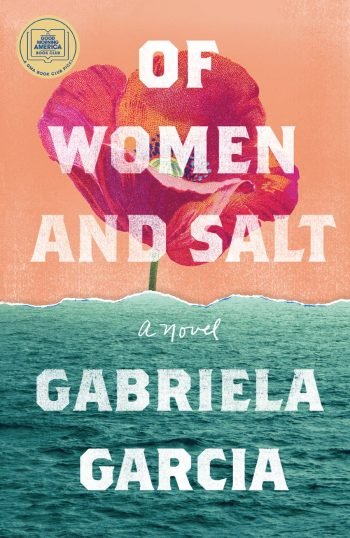 A promising debut novel, Of Women ad Salt tells about a daughter's catastrophic choice, a mother driven by her own history, and a family tradition that dates back to before either of them was born in Cuba. Jeanette is battling addiction in modern-day Miami and is determined to discover more about her family history from her reticent mother, Carmen, a Cuban immigrant. In her quest for enlightenment, Jeanette flies to Cuba to meet her grandmother and face past secrets .
When she discovers a dark family secret and to defend her family's image, Caroline Payne travels through the history of Britain's World War II intelligence network and the glamorous 1930s Paris.
The Girl from the Channel Islands
Inspired by true events, the riveting story of a young Jewish woman trapped on the occupied island of Jersey during WWII. Perfect for fans of The Guernsey Literary and Potato Peel Pie Society.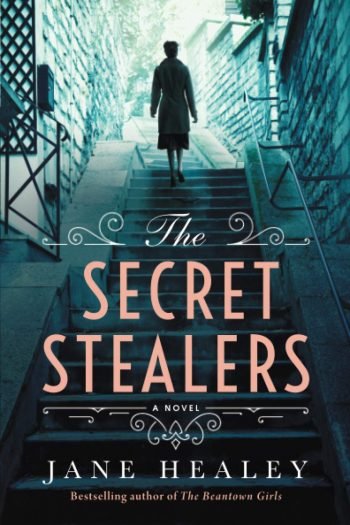 Anna Cavanaugh is a restless young widow and brilliant French teacher at a private school in Washington, DC. When she's recruited into the Office of Strategic Services by a family friend and legendary WWI hero Major General William Donovan, Anna finds herself surrounded by friends who are also "glorious amateurs." However, the more Anna learns about the organization's clandestine actions, the more she wants to be stationed overseas. Then there's the chance to go underground as a spy in the French Resistance and assist in the theft of vital intelligence that might eventually reverse the war's course.
The Dictionary of Lost Words
Esme is born into a world dominated by words. She spends her youth in the Scriptorium; an Oxford garden shed where her father and a team of dedicated lexicographers are gathering words for the first Oxford English Dictionary. Motherless and insatiably curious, Esme's room is hidden beneath the sorting table, unnoticed and unheard. When one day, a slip of paper with the term bondmaid flutters beneath the table, she saves it. After discovering that the term means "slave girl," she begins to gather other rejected or disregarded words, finally noticing that words relating to women's and ordinary folks' experiences often go unrecorded. On her way to creating The Dictionary of Lost Words, she must leave the university's safe and go out into the world to meet those people whose words will fill those pages.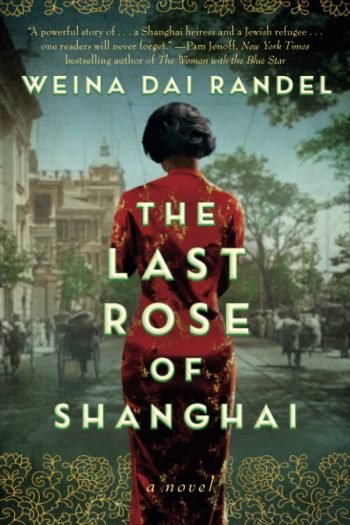 Historical fictions are an excellent choice for people who want to read about events that they don't know much about. These stories will also give you a real sense of the time period, making them great additions to your reading lists. So, I hope you had the chance to find your next read…and hopefully, your new favorite one.
Happy Reading!