We Shall See The Sky Sparkling
This post may contain affiliate links. If you make a purchase through these links, at no additional cost to you, I will earn a small commission.
by Susana Aikin
⭐⭐⭐⭐
Publication Date: January 29, 2019
Kensington Publishing Corporation
Paperback & eBook; 416 Pages
---
Publisher Description
Set in London and Russia at the turn of the century, Susana Aikin's debut, We Shall See the Sky Sparkling, introduces a vibrant young woman determined to defy convention and shape an extraordinary future.
Like other well-bred young women in Edwardian England, Lily Throop is expected to think of little beyond marriage and motherhood. Passionate about the stage, Lily has very different ambitions. To her father's dismay, she secures an apprenticeship at London's famous Imperial Theatre. Soon, her talent and beauty bring coveted roles and devoted admirers. Yet to most of society, the line between actress and harlot is whisper-thin. With her reputation threatened by her mentor's vicious betrayal, Lily flees to St. Petersburg with an acting troupe–leaving her first love behind.
Life in Russia is as exhilarating as it is difficult. The streets rumble with talk of revolution, and Lily is drawn into an affair with Sergei, a Count with fervent revolutionary ideals. Following Sergei when he is banished to Vladivostok, Lily struggles to find her role in an increasingly dangerous world. And as Russian tensions with Japan erupt into war, only fortitude and single-mindedness can steer her to freedom and safety at last.
With its sweeping backdrop and evocative details, We Shall See the Sky Sparkling explores a fascinating period in history through the eyes of a strong-willed, singular heroine, in a moving story of love and resilience.
***
I'm so excited to share my thoughts about this well-written story, which kept me reading until far past my bedtime. In her debut novel, Susana Aikin really shows her talent in captivating the reader's attention from the very beginning.
I was really fascinated by Lily Throop's story, not only for her being such a strong female character in an era where women weren't supposed to follow their dreams if those included independence and artistic ambitions, but especially for Susan's beautiful and descriptive prose.
Each page perfectly recreates the atmosphere of that historical period, and I find superb the letters Lily sends to her family, because I think they reveal her intimate hope to be accepted by her family, despite all the social conventions, for her being a woman with her flaws but perseverance, a woman who is just looking for her special place in the world.
Thank you to the author and the publisher for my free copy!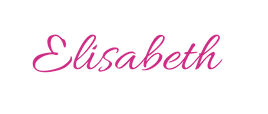 About the author
Born in Spain of an English father and a Spanish mother, Susana Aikin is a writer and a filmmaker who has lived and worked in New York City since 1982. She was educated in both England and Spain; studied law at the University of Madrid, and later Creative Writing at Manchester Metropolitan University, UK.
For more about Susana, check her website HERE!
Praise
"Aikin's novel is expertly plotted and rife with historical details in both its English and Russian settings, making for a rich story of the prejudices women faced at the turn of the 20th century and how the class disparity in Russia ignited the flame of revolution." – Publishers Weekly

​
Read more

"Beginning and ending with letters written to her family, this novel has the feel of a serial drama. Readers of Pam Jenoff and Eva Stachniak will appreciate the strong-willed and artistically driven female character who finds her own way through difficult times." – Library Journal

". . . vivid and compelling – an exceptional woman on an extraordinary journey . . ." ~ Livi Michael, Author of War of the Roses Trilogy

​

"Against the dramatic backdrops of a Russia on the brink of revolution and the colorful lives backstage of the London theatre circuit, Susana Aikin has created a feisty Edwardian protagonist whose trajectory still resonates with the predicament of women working in the arts today." ~ Sara Alexander, Under a Sardinian Sky and Four Hundred and Forty Steps to the Sea

"We Shall See the Sky Sparkling kept me up at night until blurry eyed, cheering Lily on through all her wild adventures, until she becomes one of those rare heroines, a mature independent woman to admire." ~ Melissa Burch, Author of My Journey Through War and Peace
ALSO IN HISTORICAL FICTION
SIGN UP FOR OUR BEST BOOK RECOMMENDATIONS!